Volunteer with Exotic Animal in Guatemala Antigua
Do you love animals and wish to help animals in need? Are you looking for a safe, affordable and life-changing animal conservation volunteer project in Guatemala? If yes, then you should be part of our Exotic Animal volunteer in Guatemala, Antigua.
Guatemala is rich in wildlife and is home to some of the most diverse and unique exotic wildlife on the planet. Sadly, the wildlife in Guatemala has been under the threat of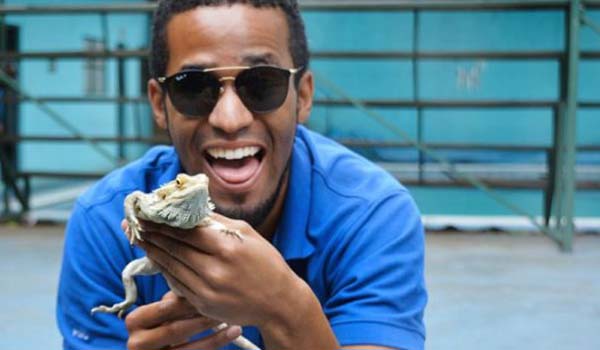 extinction over the past decade. The forests which provide food and shelter to the animals are being constantly exploited for new settlements and agricultural activities leaving many animals in peril. The exotic animals are captured to be sold in illegal pet markets and are hunted extensively for their skin and meat. These animals need to be protected urgently!
The conservationists in Guatemala are taking crucial measures to protect these animals but are faced with unique challenges, lack funds and manpower. By joining the exotic animal volunteer in Guatemala, Antigua you will get an opportunity to save the lives of rare and endangered animals, and assist with important conservation efforts. You will learn valuable lessons on animal care and preservation and help save these innocent animals.
Do you want to work with exotic animals in Guatemala and make a difference in their lives? Contact us today to find out more about our Exotic Animal volunteer in Guatemala Antigua.
Volunteer Responsibilities & Impact
When you participate in this Exotic Animal volunteer in Guatemala Antigua you will work in an Amphibian and Reptile Rescue Center under the guidance of animal experts and veterinarians. Your daily duties will vary considerably depending on the needs of the project at the time of your volunteering. Work hours may be in the morning or afternoon depending on the project.
You will help with the 3 R's of conservation - Rescue, Recovery, and Relocation. You will assist with the protection of wildlife under the guidance of local staff who will train you on how to handle animals. You will be primarily working with exotic amphibians and reptiles. You will help nurse them and provide them with care and attention, so they can eventually go back to the wild. If you have a background with animals or conservation work, you may be assigned duties accordingly.
You will also help with maintenance work in and around the rescue center, prepare meals and feed the animals and clean their enclosures. You will also take part in educational programs and help raise awareness about conservation in the local communities.
The Exotic animal in Guatemala Antigua provides an amazing opportunity for volunteers to work with professionals and learn about the exotic animals in Guatemala. You will also gain hands-on experience with rescue and rehabilitation work, and learn new skills. Your efforts will improve the lives of many animals, ensure their well-being and protection, and save them from endangerment.
Skills and Qualifications
There are no specific skills or qualifications needed to join the Exotic Animal volunteer in Guatemala program except that you are passionate about animals and should be able to work hands-on with them. You will need to be fit and mentally prepared to work with exotic animals, and care for them. You will also need to be flexible and hardworking, and able to follow instructions.
We welcome enthusiastic volunteers over the age of 18 from around the world. Volunteers who are at least 16 can also volunteer on their own with parental consent. Volunteers below the age of 16 can volunteer only if accompanied by a parent, guardian or faculty leader. A background check is required for volunteers working with children.
Basic Spanish skills will be helpful though not mandatory. If you cannot speak Spanish, we recommend enrolling in our Spanish Language Studies program. You can spend a whole week doing an immersion class before you begin your project or take classes while you volunteer.
Program Dates & Fees
Program Dates
Global Crossroad volunteer programs begin every Monday year-round. We still allow flexibility if you have travel constraints. Volunteers can join our programs from 1 week up to 12 weeks.
Fees
Global Crossroad is committed to offering the most affordable and highest quality Antigua, Guatemala volunteer trips. We strive to keep our costs low. The humanitarian side of the business is our passion.
Global Crossroad volunteer opportunity in Antigua, Guatemala application and registration fee costs US $299. The application fee covers the cost of advertising, program promotion, and office expenses (rent, utilities, and staff salaries in the USA office).
In addition to the application fee, you are required to pay a weekly program fee. You will pay your weekly fee directly to your host family and project (via the country coordinator). This way, the fees that you pay will benefit those who rightfully deserve them, and are not for company profit.
| Weeks | Exotic Animal Prject |
| --- | --- |
| 1 Week | $465 |
| 2 Weeks | $810 |
| 3 Weeks | $1,075 |
| 4 Weeks | $1,330 |
| 5 Weeks | $1,580 |
| 6 Weeks | $1,830 |
| 7 Weeks | $2,080 |
| 8 Weeks | $2,330 |
| 9 Weeks | $2,580 |
| 10 Weeks | $2,830 |
| 11 Weeks | $3,080 |
| 12 Weeks | $3,330 |
Mandatory comprehensive travel insurance $3.49 a day »
Spanish Lessons (2 hours per day) $55 per week
How your fee is allocated?
Program fees cover:
Shared Accommodation with host family
2 meals per day (Breakfast & Dinner)
Airport Pick up
Special Project Surcharge
In-country support
Program Orientation
Project Management
Volunteer Certificate
Discount for returning volunteers
Program fees exclude:
Visas
Airfare
Miscellaneous personal expenses, soft drinks, food, etc.
Daily transportation
Airport return transfer
The volunteer programs fees in Antigua, Guatemala cover expenses from the first day of your program to the last day of your program. If you arrive before the first day of the program or you decide you stay beyond your program's last day, you will be responsible for any additional expenses.