Internship programs in Peru
Peru's most affordable internship placements start at $209 per week

Globally reviewed and recommended number one secure programs

Weekly fee you kindly pay to our programs goes to and benefits the host families

Feel free to choose from wide range of programs that suits your interest, career choice and area of study.
Global Crossroads internship programs in Peru offer you with highly qualified and motivating experience in low costs and highly professional environment. These internship projects are where your academic learning meets the global career avenues. Our internship projects in Peru---orphanage works, street children program, teaching and medical are so carefully designed and supervised to help you explore all the professional job-skills and come away with an experience that you will never forget. You experience as an intern in Peru with our projects will be incredibly competitive advantageous in terms of your future job hunts. Your resume will be a valuable asset and will make you stand-out in the competition. Furthermore, our projects are budget friendly and help you gain so-much with so affordable fees. The fee you kindly pay to our projects directly goes to and benefits our local Peruvian host families.
Peruvian internship projects are based in grand and alluring places where you get a chance to wonderfully explore so-many beautiful places nearby while you delve deep onto personal and professional growth. Peru is the home of ancient architectures---Inca citadel of Machu Picchu, museums of Lima and the ruins of Chan Chan, the largest Pre-Columbian ruin. Likewise, giant sand dunes, kaleidoscopic peaks and rich national parks add elegance to this land.
Check our webpage for the detailed picture of our well-prepared internship projects including fee structures, duration and accommodation. Choose the project that fits your personal interests, career choice and academic learning and send an email to our coordinators. Your email will be replied with detailed information, instructions and support regarding our projects.
Dates: Internship in Peru
All Internship programs in Peru start at the beginning of each week. Global Crossroad is very flexible and understands that various travel constraints that you might face.
All Internship work in Peru options are available year around. Also, some programs are seasonal due to extreme weather conditions. Between the project link and a Global Crossroad representative, all of this specific information regarding programs dates will be available to you. If a program is unavailable, we will provide an alternative program for you to join.
Prices: Internship in Peru
Global Crossroad is committed to offering the most affordable and highest quality Internshiping programs in Peru. We strive to keep our costs low. The humanitarian side of the business is our passion.
Global Crossroad's Internship program in Peru application and registration fee cost US $299. The application fee covers the cost of advertising, program promotion, and office expenses (rent, utilities, and staff salaries in USA office).
In addition to the application fee, you are required to pay a weekly program fee. You will pay your weekly fee directly to your host family and project. This way, the fees that you pay will benefit those who rightfully deserve them, and not for company profit.
| Duration | Orphanage/ Teaching/ Street Children | Medical project |
| --- | --- | --- |
| 1 Week | $209 | $234 |
| 2 Weeks | $343 | $368 |
| 3 Weeks | $427 | $502 |
| 4 Weeks | $511 | $586 |
| 5 Weeks | $620 | $670 |
| 6 Weeks | $704 | $754 |
| 7 Weeks | $788 | $838 |
| 8 Weeks | $872 | $922 |
| 9 Weeks | $981 | $1,006 |
| 10 Weeks | $1,065 | $1,090 |
| 11 Weeks | $1,149 | $1,174 |
| 12 Weeks | $1,233 | $1,258 |
Mandatory comprehensive travel insurance $3.49/day

Spanish Lessons (Monday-Friday/10 hours a week): $70

Airport Pick Up: $20

Summer volunteer and adventure (4 weeks include safari) $2,309

Mini adventure (2 weeks include safari) $1,299

$25/week surcharge for medical project
Program fees cover:
Accommodation (host family)
Food (local food 3 times a day)
In-country support
Personalized project
Pre-departure information
Certificate of completion
Fundraising ideas and letters
Discount for returning volunteers
Program fees exclude:
Visas
Airfare
Personal expenses on soft drinks and foods
Daily transportation
Airport return transfer
The Internshiping overseas in Peru program fees will cover expenses that will begin on the first day of the program (usually the first or third Monday of the month) to the last day of the program. If you arrive before the first day of the program or you decide you stay beyond your program's last day, you will be responsible for the additional expenses, which would typically be around $30 a day for room and meals at a hostel.
Orphanage Internship
in Peru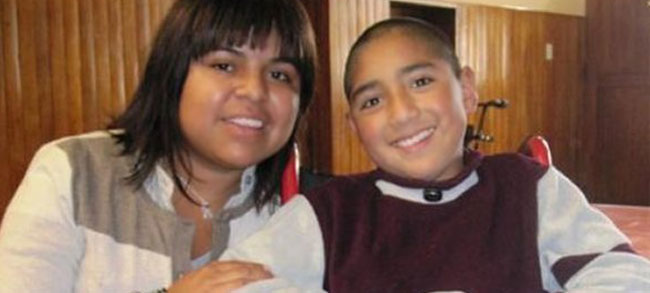 There is large number of children in Peru orphaned and living with projects in grounds of reasons like poverty, domestic abuse and alcoholism among others. Orphanage internship in Peru helps you integrate your interests, skills and academic knowledge with field-based experience in job-specific work environment.
Intern activities in orphanage project are designed to help these children grow in secure and healthy childhood. As an intern, you will help children with their homework, teach conversational English, arrange and involve various fun-learning activities, apply innovative measures to help the kids learn, organize sport activities and assist the orphanage with day-to-day activities and other administrative tasks.
Orphanage internship is a win-win situation for both our interns and the project. During the project, you are provided with a carefully designed traineeship under the supervision of experienced professionals. The project not only enriches your professional skills, it also provides you with a new and global perspective to your career choice.
You don't need to have prior experiences or qualifications to join this project as all our interns get necessary orientation before they are assigned with tasks. Little bit of Spanish language skill is preferred, yet this is not a requirement. We provide short-term and language-intensive courses for you if your command over Spanish is poor.
Internship in Street Children
Project
One can see many Peruvian kids, mostly with underprivileged and rural backgrounds, roaming around and begging on urban calles. Street children project is helping these kids get off the streets to hostels where they grow in safe and healthy childhood. Internship in this project allows its international interns to gain a better perspective of their career choices by letting practice their skills in prime work-environment.
As an intern of street children project, you will be assigned with different tasks as per your skills and interests. Generally you will teach English and other subjects, bring and take them to schools, organize different fun-learning, creative, sport and extra-curricular activities, teach computer skills, help in daily chores and help the project with different daily activities and administrative tasks.
The practical application of internship will help you a lot in transition from your academic world to future career. It will further develop your personal work ethics and helps to explore your career interests and prospective career goals. Apart from this, you will get a chance for personal growth and satisfaction and get immersed onto vibrant Peruvian culture.
The project doesn't require prior experience or qualification for you to join the project as an intern. Basic to intermediate Spanish language skill is preferred from enthusiastic and dedicated intern aspirants. We run short-term crash course on Spanish language if your command over the language is weak.
Teaching Internship in
Peru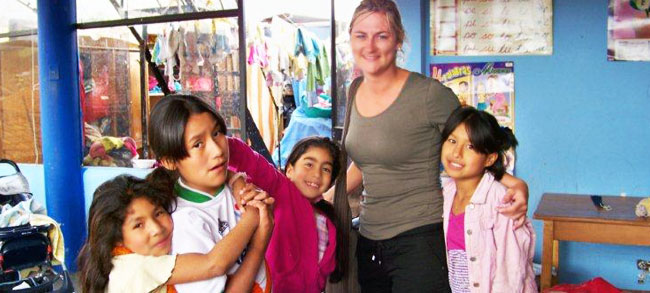 The scope and career prospects of English teaching career are really high in the present time. Teaching internship in Peru enables aspiring interns from across the world gain basic, valuable and transferable classroom teaching skills in highly professional work settings.
Our interns work as a teacher or an assistant in public elementary school or rehabilitation center depending on their skills, qualifications and confidence. Your responsibilities as an teaching intern include teaching Basic English, supporting various creativities focused to help children learn, support teachers with lesson plans, make children aware of personal hygiene and care and help the local project or school with various administrative tasks.
Teaching internship project in Peru offers you with a range of benefits---enrich your personal development, makes your portfolio standout, convert your academic skills onto job-skills, help you explore your career and would be an unforgettable experience while you get a chance to explore alluring landscapes and local vibrant culture.
Apart from Basic English language skills, there are no other qualifications or experiences for you participate in the project as a teaching intern. As Peru is Spanish speaking country, slight to intermediate language skill is preferred. Yet, this is not a requirement and we provide short-term language-intensive program helping to make your internship-stay more fruitful.
Medical Internship
in Peru
Medical project in Peru offers cost-effective and appropriate medical internship to medical and healthcare students, graduates and professionals from across the world. This project equally benefits the local communities who have less reach to expensive medical and healthcare facilities.
Your role as a medical intern in Peru include observing and assisting local doctors and nurses, organizing and leading health camps and seminars, educating local denizens about healthcare, hygiene, sanitation and nutrition, assisting clinic with administrative tasks and provide basic health care among others.
You need to be a certified student, graduate or a medical healthcare professional to join this project. Beginner to intermediate skills of Spanish language is preferred for our dedicated and hard working intern applicants. We provide a week long language-intensive session to make your Spanish stronger and make your internship stay more rewarding.
Full-fledged medical internship project in Peru helps you accumulate adequate and transferable job-skills and provides you an insight of how to apply the skills you have already learnt or studied.
Supervision and
Field support
While working as an intern in Peru with Global Crossroads, your internship project is supervised by experienced and qualified professionals. In most of the cases, the head of the project will serve as the supervisor of your internship program. The supervisors are experts in their respective fields where they will help you with any problem you have and mentor you p till the completion of the project. Depending on your qualification and time allocated for your project, you might need to pay an additional fee of $25-$50 per week to supervisors. Please communicate with our office or our country coordinator if you need personal supervision to help you in your completion of your internship project.
College credit for internship project in
Peru
Global Crossroads does not provide college credit for its internship projects. Our local office or your supervisor will provide you with a letter and certificate on the completion of your program verifying your work as an intern and your job responsibilities as an intern. If you need college credit for your internship, please contact your own university, college or professors.
Room/
Food
Internship schedules in Peru are flexible and you will get a lot of free time to see around the local landscapes and cultures. There are many beautiful things and places in Peru to watch--- Inca citadel of Machu Picchu, museums of Lima, Chan Chan, the largest Pre-Columbian ruin, giant sand dunes, kaleidoscopic peaks and naturally rich national parks. You can also go for rafting, paragliding, zip lines or bike trails for fun and adventure in Peru. Although we don't generally arrange activities for our interns, our local staffs will assist you accordingly with information and support for your various free time activities. There is lots of travelling and fun options which our local team of staffs will help you choose the best options.
Our international interns in Peru are provided with accommodations in a home base or with host families. Our home base is located in a safe and clean neighborhood and is near to internet cafes, local markets, local bus stop, police station and departmental store. Our home base provides comfortable bedrooms and community areas. There is a shared and furnished kitchen, television and shared bathrooms with running water and clean bathrooms. Depending on the project locations, intern accommodations are also made with host families. These families are well experienced in hosting international interns and volunteers for a very long time. Staying with host families will further immerse into the beautiful culture and Peruvian way of life.
Three meals—breakfast, lunch and dinner are served to interns. We also provide vegetarian meals to interns which they must mention about it on their application forms. The fee you kindly pay to our programs is not inclusive to other meals and beverages except for three meals.
Specific details regarding accommodations, food and contact details of the local coordinator and the supervisor will be provided in a personalized internship placement document prior to your arrival.