Internship programs in India
The most affordable rates, guaranteed. Starts at $250.

Pay fees directly to your host families and projects.

Safe and meaningful volunteer experience

A wide range of internship programs available… choose what suits you the best
If you want to kick start your career with the most unique internship experience, internship in diverse country with its own enriched culture and traditions is a best way to start. With a life changing experience, Global Crossroad brings you the most affordable internship programs in India at the very best price. With our various project centers located at Delhi and Jaipur, you will be spellbound by its purity and charm.
The pride of long ancient history, prevalence of rich civilization, gastronomical delights and the chaotic living within a simple life is what you will gather once you step on the Indian subcontinent. A travel to India can help you build a better perspective about culture and traditions. Much rooted to the authentic culture, get ready to be endowed with as much love, affection and hospitality by the people in India. India offers ample opportunities to explore and discover you.
In a country like India, the demand for interns is increasing day by day with the needs of the people and communities. You help the needy while having a splendid travel and learning experience in India. Connect with not only us but the entire world through our internship programs at various projects. Email us for more information on travel dates, fees, accommodation and more.
Dates: Internship in India
All Internship programs in India start every Monday. Global Crossroad is very flexible and understands that various travel constraints that you might face.
All Internshiping opportunities in India are available year around, except at times programs like a Internship teaching English overseas program might be closed for various holidays and vacations. Also, some programs are seasonal due to extreme weather conditions. Between the project link and a Global Crossroad representative, all of this specific information regarding programs dates will be available to you. If a program is unavailable, we will provide an alternative program for you to join.
Prices: Internship in India
Global Crossroad is committed to offering quality Internshiping in India programs at the world's most affordable price. We strive to keep our costs low. The humanitarian side of the business is our passion.
Global Crossroad's Internship program in India application and registration fee cost US $299. The application fee covers the cost of advertising, program promotion, and office expenses (rent, utilities, and staff salaries in USA office).
In addition to the application fee, you are required to pay a weekly program fee. You will pay your weekly fee directly to your host family and project. This way, the fees that you pay will benefit those who rightfully deserve them, and not for company profit.
| Weeks | Delhi | Jaipur | Himalaya |
| --- | --- | --- | --- |
| 1 Week | $250 | $250 | $300 |
| 2 Weeks | $300 | $300 | $420 |
| 3 Weeks | $400 | $400 | $540 |
| 4 Weeks | $500 | $500 | $660 |
| 5 Weeks | $600 | $600 | $780 |
| 6 Weeks | $700 | $700 | $900 |
| 7 Weeks | $800 | $800 | $1,020 |
| 8 Weeks | $900 | $900 | $1,140 |
| 9 Weeks | $1,000 | $1,000 | $1,260 |
| 10 Weeks | $1,100 | $1,100 | $1,380 |
| 11 Weeks | $1,200 | $1,200 | $1,500 |
| 12 Weeks | $1,300 | $1,300 | $1,620 |
Mandatory Comprehensive Travel Insurance $3.49/day

Language and Culture Program fee $250

Airport Pick up & Transfer (Delhi) - $45

Airport Pick up & Transfer (Dharamsala- 9 hours) $100
Program fees cover:
Accommodation (volunteers house or host family)
Food (local food 3 times a day)
In-country support
Personalized project
Pre-departure information
Certificate of completion
Fundraising ideas and letters
Discount for returning volunteers
Program fees exclude:
Visas
Airfare
Personal expenses on soft drinks and foods
Daily transportation
Airport return transfer
The India Internship experience program fees will cover expenses that will begin on the first day of the program (usually the first or third Monday of the month) to the last day of the program. If you arrive before the first day of the program or you decide you stay beyond your program's last day, you will be responsible for the additional expenses, which would typically be around $30 a day for room and meals at a hostel.
Internship project in Orphanage in
India
The country with the second largest population witnesses many children running across the streets with no shelter, food and clothing. The inadequate assistance from the government has made the lives of these children even worse. With very less number of orphanages and lack of enough resources, the orphans are struggling for their basic rights. Through our internship project in orphanage, you can bring a change in the lives of these unfortunate children and contribute for their development.
Throughout the internship period, interns will have to assist the supervisors or coordinators for the smooth functioning of the orphanage. Interns can teach English and other basic subjects to the orphans. Besides the theoretical knowledge, interns can help the orphans acquire sound skills on logistics, linguistics and creativity. Interns can get the orphans actively involved in sports and other extracurricular activities like dance, music, art, painting, debate etc. The little children can be guided on their daily routine and personal hygiene. It is certain that with the little affection and encouragement, these children shall be no more looking back.
Global Crossroad offers internship in various projects helping the interns to acquire a first class internship abroad experience. The interns will gain an insight of the lives of these children enabling them to prosper should they pursue their career in the same field. The internship sets up a platform for the interns to share not only their life with these children but a deeper understanding of their hardships and struggle. The interns can learn management skills by monitoring the administrative affairs of the orphanage. With the various ongoing activities and learning experience, interns can relish their travel to India by immersing into the rich culture and exploring its beauty.
There are no specific skills and qualifications required for getting enrolled in this internship project. The interns are expected to have a deeper love towards children and should have patience while dealing and interacting with children. It is important that the interns are full of compassion and flexibility.
Healthcare and medical internship in
India
With the rapid economic growth and technological advancements, India has progressed a lot in the healthcare sector and even curing many hazardous diseases. However, the scene is not same in all the places within India. While the rich are getting all the treatments and medicines, poor are even deprived of general doctors. Global Crossroad works with hospitals and medical centers in India where you can save the lives of the needy and upgrade their health.
The works of interns in the healthcare and medical internship may vary as per the qualifications and certification. Interns can assist the doctors in examining and treating the patients. Interns can involve themselves in regular rounds, check up, providing first aid, prescribing and distributing medicines. Interns can diagnose and treat the patients with therapies and counseling. The most basic duties include measuring blood pressure, temperature, weight and height. Interns can also help the management with administrative affairs.
Healthcare and medical internship in India is the perfect internship program to get a firsthand experience in the medical sector. Interns have a tremendous scope of practical learning under the supervision of qualified and experienced doctors. The interns will not only be imparted with the medical learning but the skill of dealing and interacting with the patients. This will be an ideal opportunity for those who are willing to practice medicine. India has a lot stored for you to test your potential and overwhelm you with its air.
Dedicated medical professionals and aspiring medical and nursing students, therapists can apply for the internship. The interns are expected to submit a medical proof or certification before applying for the internship. The interns should be proactive, patient and enthusiastic in their field of interest and ever ready to serve for the needy.
English teaching internship in
India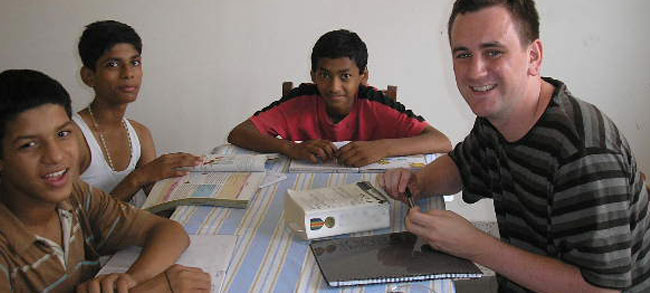 English is one of the most taught and in demand language all over the world. India is not an exception. Strangely it is the second most common language spoken in India. However, not all the people have been able to enjoy this fact. The poor people are still struggling to go to schools let alone having English lessons learned. With our internship program, you can dedicate your time for these young kids to learn English and not only help them excel in academics but succeed in future.
Interns in the English teaching internship are positioned at the government schools assisting a permanent English instructor or teach as an independent English teacher. Interns can teach English on the basis of books provided and following the curriculum. Besides the curricula, interns can take their students out for an education tour for a better comprehension. Interns can set up debates, discussions and public speaking where the students can practice their listening and speaking skills. Besides English, interns can also help the students in extracurricular activities and other subjects.
English teaching internship can be beneficial to interns who are eager to take teaching as a profession. It is the best time to test their caliber and hone their teaching skills. This internship will impart in the interns the knowledge of classroom dynamics, student teacher relationship and teaching techniques. There is a lot to learn and experience from people representing diverse backgrounds. You can have the time of your life living up with its adorable beauty and experiencing the religious and spiritual elements.
There are no specific skills or qualifications required for English teaching internship. However, interns with a certification or degree on English teaching would be preferable. Individuals with high command in English and fluency are encouraged to apply.
Women empowerment internship project in India
India
The humans have landed on the moon and with developments in science, world has reached far beyond reality. Despite all these progress, the women in India are still living a miserable life. With the prevalence of poverty, illiteracy, social taboos and restrictions, the women are not treated as equals and not provided with opportunities as of men. Help these women through our women empowerment internship project for their overall development and sustainment. Your small effort can make a big impact on their life.
Women empowerment internship will encourage the women to be self sufficient through projects like education, awareness and micro finance projects which helps women to learn and develop their skills in knitting, stitching and paper bag making. Projects as such will not only help the women earn for her living but to manage for the family. This internship will cater to the destitute women groups comprising of both girls and adult women. The work of an intern will vary on the skills and qualifications acquired. Interns can teach English or can help the women develop their skills on various activities like stitching, knitting, tailoring, handicrafts, marketing etc. For the young girls, interns can get them involved in extracurricular activities such as dance, music, art, handicrafts, painting, sports etc.
The aim of this internship project is to make the women self reliant and assure them that they no more need to beg others for their happiness. With faith in self can lead them to have a productive and prosperous life. Interns willing to pursue their career in social service, NGO's and INGO's and aiming to bring a change by assuring equal rights to women can vastly benefit from this internship project. Besides having to teach the most essential skills for upgrading the life of women, the experience shared with these women certainly will bring a positive impact on a personal and professional level. Interns will get firsthand experience on teaching should they intend to teach further. Also, with the involvement in administrative affairs of the organization, the interns get a chance to learn the art of management with a wonderful travelling experience to explore India.
There are no specific skills or qualifications required for this internship project. Interns should have a strong willpower to support women and help them bring a change in their lives. Interns should have a good heart; treat women with as much love affection and patience.
HIV/AIDS internship project in
India
With a population crossing over billions, almost 2 million people in India are suffering from the life killing disease HIV/AIDS. Lack of education and poverty has added more to it. Half of the infected people are actually clueless of its transmission and its effects. Get yourself enrolled in HIV/AIDS internship project, if you feel you have it in you to save lives by educating and launching awareness campaigns.
Global Crossroad has collaborated with many local organizations whose sole objective is to eradicate the most hazardous disease. Interns can work with these organizations to prevent the lives of those already infected as well as make other people aware of its transmission and effects. Interns can co work with these unfortunate infected people residing in foster homes by teaching them wood-working, candle making and tailoring keeping them occupied and helping them earn for a living. Interns can closely work with the organizations to bring a change in attitude and behavior of the people through teaching programs, seminars, campaigns, and counseling and by distributing contraceptive devices.
The experience of internship in the HIV/AIDS awareness project is extremely beneficial to kick start your career in social service and head towards building a good humanitarian traits in you. This internship will not only help boost your career but presents you with a life changing experience. The internship will give you a closer picture of how millions of people are getting trapped day by day and are humiliated by the society they live in. You can contribute in saving their lives by creating awareness to prevent its spread further. There is nothing nobler than saving lives in this world. Besides internship, you also get a wonderful trip to India where you enjoy the exotic beauty with wonderful gastronomical delights.
There are no skills and qualifications required for this internship. However, the interns should be kind hearted and patient while dealing with those infected and should be enthusiastic and flexible.
Street children/children at risk internship project in
India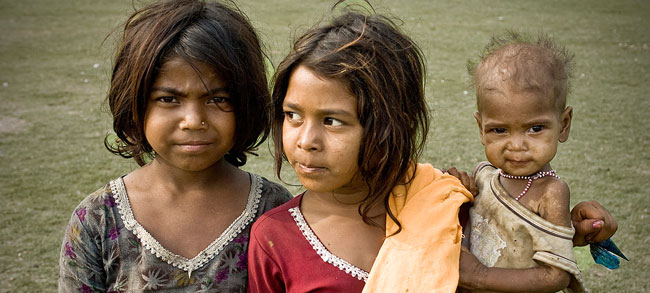 Childhood is a very essential and crucial phase of human life. Ever human tends to learn and get molded accordingly as per their childhood habits and features. Deprived of food, shelter and education, these little children in India seek your help to lead a better life and to score a bright future. Global Crossroad has many local organizations in India as partners that ensure security and safety of these children. Get to touch their lives and make a difference through our street children/children at risk internship project.
Daily activities may differ as per the skills and qualifications of the interns. You will be closely working with our partner schools and non-profit organizations. Interns can befriend the children and accompany them with every sort of activities like daily routine, personal hygiene, homework, assignments, sports, extracurricular activities and teaching them logistics, linguistics and creativity skills not usually taught in schools. The children can be dropped/picked up from their schools. Interns can get the children involved in as much activities as possible to maintain an active body and sharp mind. The interns can also help the organizations with the administrative affairs alongside planning for short educational or recreational trips for the children.
With your internship experience, you shall not only succeed in saving these children from threatening situations but will give yourself a chance to understand how basic necessities can vastly improve the life of many. You will gain an insight of the struggle and hardship of these children. You can teach as well as learn many things from them. An experience as such shall be no less of a mirror to understand the harsh reality of life and what it beholds. You can flaunt your resume with an internship project as such and continue with many more social activities. Nothing else is wonderful than to save these children's life amidst a beautiful country boasting of its long ancient history, beautiful cities and mouth watering delicacies.
No skills or qualifications are required to intern in the street children/children at risk project in India. However, it is highly appreciated that the interns have immense love for children and how to deal with them. Loving, affectionate and flexible individuals are encouraged to apply.
Supervision and
Field support
In our internship programs, the interns are directed by a group of mentors or supervisors for a proper guidance and effective learning. These supervisors are experienced and qualified in their respective fields and will ensure the interns face no problems while their stay at India. They are most likely to be the head of the project you are assigned on. You might have to pay an additional cost to the supervisors depending upon your qualifications and time allotted by the supervisors. Please communicate with our office or our country coordinator if you need personal supervision to help you in your completion of your internship project.
College credit for internship project in
India
Global Crossroad does not provide our interns with college credit for internship projects. Our local office or your supervisor will provide you with a letter and certificate on the completion of your program verifying your work as an intern and your job responsibilities as an intern. You can earn an academic credit for internship projects at India by pre arranging the project with your college/university. The students shall have to coordinate with their faculties and professors regarding the college credit for internship prior to applying for Global Crossroad.
Room/
Food
Global Crossroad arranges for shelter and food throughout your stay at India. We have home base, host families or project hostels to locate our interns. The home base in India is situated at Gurgaon, 40 miles away from Delhi International Airport. The home base ensures a comfortable room equipped with all necessary facilities and proper security. The rooms in home base have multiple beds for you to share the room with many other interns giving ample opportunities to interact with people from different backgrounds. Home base is only a few miles away from the local bus station, local market, departmental stores, restaurants and cafés making your stay easier. Interns can communicate with our in-country coordinator in case of any problems. Our in-country coordinator is located at the home base and is ready to help 24/7.
Depending upon the season and flow of interns, you can be positioned either at project hostel or host families. Our host families and project hostels are used to having interns from different countries stay at their place and are equally delighted to welcome the international interns with homely environment. The experience of staying with the host families will help you learn vividly about the people, their culture and local food. The stay at project hostel is likely to be at orphanages. The orphanages have special arrangements to ensure proper meals and housing for international interns.
Global Crossroad has provisions for three meals per day; breakfast, lunch and dinner. Breakfast and dinner is served at the home base and lunch is normally arranged at project center. The meals comprise of typical Indian delicacies (naan, chapatti, dal, rice, curry, vegetables, pickles, chutney).
A personalized internship placement document will be presented to you detailing the accommodations, food and contact details of the local coordinator and the supervisor prior to your arrival.
Free
time
Our internship programs are not only limited to working at internship project centers but give our interns leisure time to travel and feel the country. Interns can enjoy their leisure time on weekends and evenings. We do not arrange for sightseeing and other recreational activities however our local staffs and in country coordinator shall help to provide all the information necessary. India is a beautiful country from its messy streets, chaotic people, noisy air to beautifully carved forts, religious and spiritual statues and authentic Indian delicacies. Explore and enjoy every bit of what you see in India.