Want to share your time and skills with less fortunate people, and help them live happier and healthier lives, without paying high fees?
Check out our comprehensive guide to finding the best priced volunteer abroad programs.
Explore a range of free and low cost volunteer abroad opportunities
Find out about the best programs to suit your budget

Check out volunteer programs which keep costs low by not using middle-men

Get tips on how to spot bargains and save cash when planning your trip

Guaranteed lowest program fees in the US – starting from $100 - $200 per week.
18 countries, 200 projects and thousands of happy volunteers since 2003.
Take a minute to complete the form and we will be in touch.
How can I find free volunteer opportunities abroad?
With so many different volunteer abroad options, it can be hard to know which is the right one. Do you pay to volunteer? Or try and find a free program?
How do you know what kind of free programs are trusted and available?
This article will attempt to break down your options for free volunteer opportunities abroad. But first, it's important to define what we mean by "free".
No volunteer experience will be totally free – you will usually still have to pay for your flight or in-country accommodations. Of course, this varies for each organization.
When we talk about free volunteer opportunities abroad, we mean organizations without a set program or registration fee, or with a very low fee.
When choosing the right program for you, it's important to take into consideration all the other expenses you may still need to pay. To get started finding the right free volunteer opportunities abroad for you, follow our steps below.
1. Begin by searching online for articles about free or low-cost volunteer programs abroad.
This will give you an idea of the kinds of opportunities there are out there, what certain organizations are offering, and what sort of advice people are giving about volunteering abroad for free.
You will find many different articles, so be sure to observe the most common points and take down the names of the most commonly mentioned free volunteer opportunities abroad. These are some helpful articles:
How to Volunteer Abroad Free Volunteer Free Travel
2. Explore further to find the right organization for you.
Now that you have a general idea of what it means to volunteer abroad for free and what sort of costs are associated with these programs, it's time to start narrowing down which ones you are most interested in.
You've probably noticed a few repeating names already.
Explore the websites of the organizations that interest you the most. Some of them are targeting a more specific cause, while others are seeking volunteers for a wide variety of jobs.
3. Research local organizations with free or low-cost volunteer abroad opportunities.
If there is a specific organization in a local community abroad that you respect and trust and wish to work for, you may be able to just contact them directly to set up a volunteer project, rather than going through a middle organization, which may require you to pay a small fee.
Working directly with a local organization will ensure that your time and hard work is directly benefitting the organization and the community. If there is a fee, it will most likely be a very small one.
You'll make close connections with the people you work with and meet in the community, and you'll be making a real difference.
4. Read through volunteer blogs and reviews.
There are endless volunteer blogs and reviews available online for you to read through to get a sense of what life is like as a volunteer abroad. When you visit an organization's website, there will most likely be a separate page for volunteer blogs or reviews.
You can also search the internet for volunteer blogs associated with a particular organization.
This is the best opportunity for you to gain valuable inside information on free volunteer experiences abroad.
It's not uncommon for volunteers to write very detailed accounts of their experiences, including details of what sort of expenses they incurred. Also, if an organization has a Facebook page or other social media page, read through the volunteer comments and posts for a first-hand account of volunteer life.
You can even take the next step and contact some volunteers to ask them further questions.
5. Talk to friends who have volunteered abroad.
Chances are, you know someone who has tried to volunteer abroad for free or who knows about free volunteer opportunities abroad.
They will be an invaluable source for you, because you'll be able to talk comfortably and intimately about your questions and concerns, and they'll be able to share their honest experience with you.
Take advantage of anyone you might know in your social circle who has volunteered abroad and ask for their advice.
You may even have friends or acquaintances who are currently abroad – they may be able to use their wide network abroad to connect you with a worthwhile organization that is in need of volunteers.
6. Use your skills.
Do you have a skill that you think would be useful in a setting abroad? Many developing countries are in great need of hard-working, skilled individuals to help with a wide variety of tasks. In developing countries, there is never an end to the work that needs to be done.
Some useful skills abroad might be teaching, woodworking, construction, farm work, environmental experience, and much more.
There are many websites that will allow you to exchange your skills for free room and board. This is a great way to volunteer abroad without spending a lot of money.
You will only be responsible for paying for your transportation and any personal expenses.
Some organizations require a small registration fee, but it is very low compared to what you might pay with a big international volunteer abroad organization.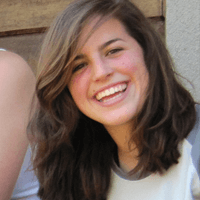 It was all worth it. I treasured the intimate moments travelling and experiencing together
Jessica Mills
- USA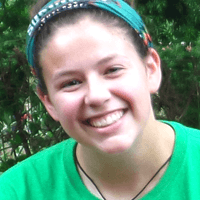 I was not ready to leave when my two months were up. It was an unforgettable experience.
Roberta Quis
- Australia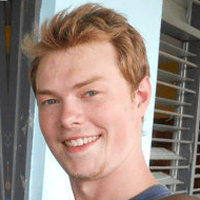 This was an amazing trip. I was immersed in new experiences, cultures, languages and people.
Kenneth Janes
- Canada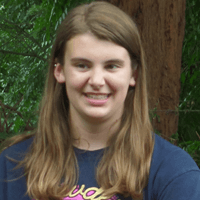 This experience was both exceptional and valuable. Project was extremely enlightening.
Lindsay Scott
- Germany
What are the problems associated with free volunteer organizations abroad?
At first, volunteering abroad for free sounds like a perfect deal. You get to travel to a foreign country, meet fascinating people, and do good work – all without breaking the bank. But you should beware of programs that sound too good to be true.
No matter how "free" an organization advertises itself as, you will still face some fees as a volunteer abroad. While there are many great low cost or free volunteer opportunities abroad available, it's important to understand that they come with their own set of problems. The list below will attempt to highlight the biggest problems you may face.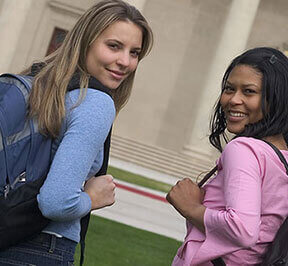 1. "Getting there" costs.
Whether you are using a free volunteer abroad organization or paying for your service abroad, you will most likely be paying for your own "getting there" costs. This includes your flights, visa, any needed immunizations, travel insurance, and any other costs associated with getting to your host country.
2. Accommodation costs.
Even if you don't face a program fee, there is a good chance you will have to pay something for housing, food, and maybe laundry. Oftentimes, it's a very small sum to pay and will go to your host family.
Check with your organization to see if you pay your host family directly (ensuring that your money is going directly to them) or if the organization pays them.
3. Personal expenses.
You'll be in charge of paying for any personal expenses during your time abroad, such as souvenirs, costs associated with traveling, eating out at restaurants, going out with friends, shopping, etc.
Remember that when you travel, expenses come up that you may not have planned for, so make sure you set aside some extra money for any unexpected parts of your adventure.
4. Disorganization.
While it's great to not have to pay a program fee, sometimes this translates into an organization that is a little bit more disorganized in how it operates.
They may be working with a very limited staff, which could affect how quickly or efficiently they respond to you, or the amount of support they can provide.
It also may mean that your work experience will be disorganized, or not exactly what you thought it would be. Get as much information from your organization as you can before you leave, so that you know what to expect.
If you have a lot of freedom at work, use it as an opportunity to take charge, implement new ideas, and do good work.
Things to look out for when choosing a free volunteer organization abroad
Now that you are familiar with the biggest problems associated with free volunteer abroad organizations, it's time to learn how to determine whether a certain organization is a good choice or not. As you look through their website, talk to past volunteers, and start building a communication between you and the organization, it's important to keep in mind the following things:
1. Does their website make you feel more confused or more excited about the idea of volunteering abroad for free?
There are many "fake" free volunteer opportunities abroad that are just interesting in taking your money. You need to be very careful about this and go with a well established and trusted organization.
Use your intuition and common sense when looking through an organization's website – does the information provided answer all your questions and make you feel comforted? Or is it written in bad English, with confusing jargon and vague project descriptions?
The website should also be completely up to date, which shows that the organization cares about its appearance and cares about providing the most helpful information to its volunteers.
2. Do they have an "About Us" section?
Websites should have an "About Us" section that clearly explains the history of the organization, its mission and values, its achievements, and perhaps a little background on the staff members.
When an organization is transparent, it means they have nothing to hide. Get to know the organization you'll be working with as much as you can.
3. Do they have good reviews?
Reviews are extremely important because they give an outsiders perspective of their experience with the organization. As a potential volunteer, you want to get advice from those who have volunteered before you.
What kind of reviews does the organization have? Mostly good? What are the biggest complaints? Are there many reviews available online, or only a few? The more reviews there are, the better idea you will have of what your volunteer experience will be like.
4. Have they had a lot of volunteers?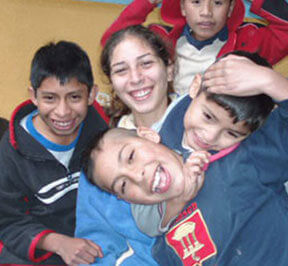 The website should state approximately how many volunteers they've had since their start. If it isn't stated, make sure to email the organization and get this information.
The more volunteers an organization has had, the more likely it is that it is a trustworthy organization that attracts a lot of volunteers.
5. Has the organization received any awards or recommendations?
Usually, organizations are very proud of the awards and recommendations they receive and will display them obviously on their website. Do some research to find out if the organization you're interested in has been featured in any media outlets, received any awards for volunteer service, or been recommended by any volunteer rating groups.
6. Do you have a clear understanding of all of the costs?
As mentioned, even free volunteer abroad organizations aren't completely free. Make sure you have a very clear understanding of what you will be paying for and where your money will be going.
Read through the entire website and send emails to the organization with detailed questions about costs you will incur.
7. Do they respond to your emails quickly?
While you're sending those emails, be sure to observe how the organization responds. They should answer you within 1-2 business days, have a professional but friendly tone, and answer all your questions in detail.
They should make you feel comforted rather than confused. If you get the sense that they are withholding certain information from you or aren't very responsive, you probably should pick a different organization.
Does an affordable volunteer abroad program really exist?
There are many affordable volunteer abroad programs to choose from. A quick internet search will bring up many options. Use the criteria we've detailed above to determine whether an organization is the right one for you.