Interested in volunteering abroad but not sure if you qualify? Concerned that being young or lacking specific professional qualifications means limited opportunities to help others?
We offer a range of volunteer abroad programs offering something for everyone.
Check out the exciting and worthwhile opportunities to help others that don't require previous experience

Find the perfect program that makes good use of your training and qualifications

Find out about volunteer abroad placements for people of all ages
Learn about where your personal qualities and skills can make the most difference to those in need
Guaranteed lowest program fees in the US – starting from $100 - $200 per week.
18 countries, 200 projects and thousands of happy volunteers since 2003.
Take a minute to complete the form and we will be in touch.
What Qualifications And Skills Are Needed For Volunteering Abroad?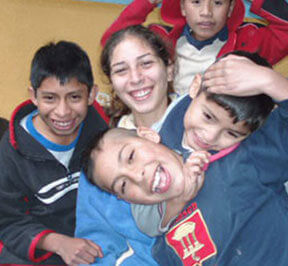 This article will talk about volunteer abroad skills and qualifications.
If you're thinking about volunteering abroad, you're probably wondering if there are any skills or qualifications that you need to volunteer abroad.
And while many organizations are open to volunteers of all ages, the majority of volunteers are young people with limited work experience, especially professionally.
Don't let this deter you from volunteering abroad. Most programs do not require any sort of skills or qualifications in order for you to participate.
The most important thing is that you are enthusiastic, hard working, and ready to help people and the community. In general, as long as you have a good command of the English language, you are ready to volunteer abroad.
Of course, some projects are a bit more specific, and may require at least a little bit of experience so that you can adequately perform your job. For instance, teaching English may require complete fluency in the language.
Medical work also may require some background in medicine, understandably. Below we have listed some of the most common volunteer abroad projects and described what sort of volunteer abroad skills and qualifications, if any, are needed.
Volunteer Abroad Skills and Qualifications
The most important skills needed for working in a children's orphanage are love, compassion, and patience. These children are simply looking for affection and kindness from you.
Occasionally, you will be teaching them very basic skills such as math, science, and English. You don't need any extra skills, as you will most likely already have the education needed.
Other things you might be doing are cooking, organizing games for the children, and doing creative projects. As long as you are creative, flexible, and patient, you'll be able to do great work.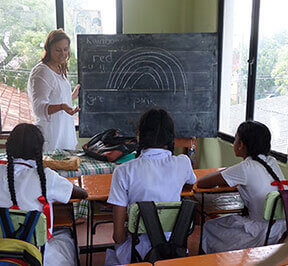 This is one of the most popular work choices for volunteers. Although teaching a class full of students may sound intimidating, all it really requires is patience and knowledge of English.
If you have previous teaching experience, you'll be able to apply it here. If you don't, it will be a great opportunity to gain some.
Some volunteer organizations require a TEFL teaching certificate for their programs (usually only if they are much longer and more extensive teaching programs), but this is not extremely common.
Most organizations will require some sort of previous experience in the medical field for those who want to volunteer doing medical or health work.
You may be asked to show certification or proof of your experience before being allowed to enroll. For those who want to do medical work but have no experience, an internship might be arranged through your volunteer program.
Usually, there are no specific qualifications needed to work on an HIV/AIDS project. If dealing with patients or working to educate the community, patience and a positive attitude is always appreciated.
If you have prior experience teaching, it would be a good skill to use, but isn't necessary. It would be a good idea to become familiar with the subject of HIV/AIDS, especially in regards to your host country, before starting your volunteer work.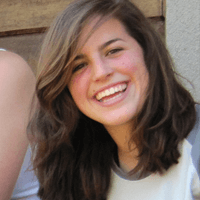 It was all worth it. I treasured the intimate moments travelling and experiencing together
Jessica Mills
- USA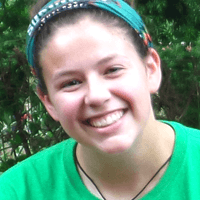 I was not ready to leave when my two months were up. It was an unforgettable experience.
Roberta Quis
- Australia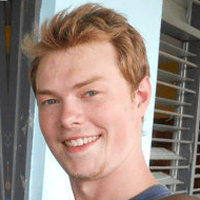 This was an amazing trip. I was immersed in new experiences, cultures, languages and people.
Kenneth Janes
- Canada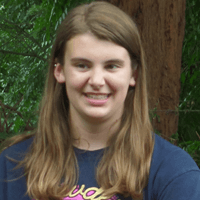 This experience was both exceptional and valuable. Project was extremely enlightening.
Lindsay Scott
- Germany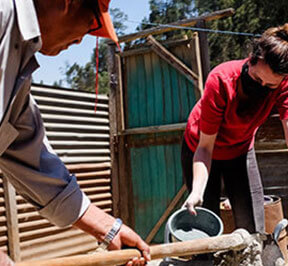 For those looking to do work with NGOs and community development, so specific skills or qualifications are required.
Previous experience in leadership, project management, or teaching may help, but isn't absolutely necessary.
As long as you are committed and hard working, you won't have any problems.
Women's Empowerment
For these projects, no specific skills or qualifications are needed, but a general understanding of women's issues in your host country will add to your understanding of the work.
If you have social work experience, that is a plus, but in general as long as you are passionate about the issues and like interacting with women and girls, you'll enjoy the experience.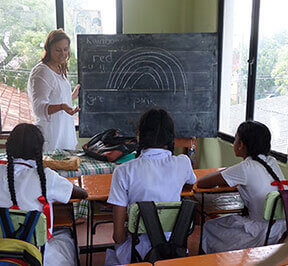 Conservation projects are very popular among volunteers because it usually means you'll be spending your time working with animals or in nature, and usually in a tropical setting.
You may be working with elephants, pandas, turtles, or other animals, or working in a rainforest or other natural setting. Conservation projects generally require no previous experience or special skills other than a love for animals, nature, and the environment. You should be prepared to work hard and learn a lot.
Now that you have a basic understanding of what sort of skills or qualifications are needed to participate in the most popular volunteer abroad projects, you'll hopefully feel more confident and secure in your choice of a program.
Or, understandably, you may have some additional questions about things you might need to know before going abroad. Below are some of the most common questions volunteers have:
Do I need to know the local language?
It can be scary at first to think about working in a foreign country where you don't know the language. For the most part, you'll be able to find someone everyone who at least speaks a little English.
Knowing the local language is usually not required for volunteering abroad, but having some prior knowledge can be very helpful. Many programs offer weeklong orientations with intensive language training, which is highly recommended.
You can also take some time to study the language before you leave for your trip – there are many resources online that make this manageable.
Every program is different, so if you are really worried about the language barrier, speak with someone at your volunteer organization about your concerns.
Do I need to be physically fit?
It's important to be in good health when volunteering abroad, simply because you will be in a new environment and you want to take every precaution that nothing will happen to you while outside of your home country.
While there are generally no requirements as to your fitness, you will be traveling, consuming new types of food and drink, and perhaps participating in some adventurous activities, so make sure you are in good enough health to enjoy the experience. If you have any doubts, consult your volunteer organization and your doctor for advice.
Does it matter how old I am?
This depends on the organization, although most have a minimum age requirement of 18 (legal adult). It is not uncommon to find an organization that will let you volunteer at 16 or 17 as long as you either are accompanied by a guardian or have written permission from a guardian.
Several organizations also allow family volunteering, in which families with children of all ages volunteer together.
Does it matter where I'm from?
You can volunteer abroad no matter where you come from. Unless it is an organization like the Peace Corps, which only accepts volunteers from the U.S., there should be no restrictions on the nationality of the volunteer.
You do, however, need to take into consideration any visa restrictions your home country may have, as you will need to obtain a visa before going abroad.