Information on Your Accommodations While Volunteering Abroad
Learn all you need to know about the accommodation provided to foreign volunteers
Unlike some companies our program fee covers your accommodation costs in full.

There are different types of accommodation offered to volunteers, with homestays being the most popular.

Living in the community or area you volunteer in is an amazing way to gain acceptance and experience the real culture of a country.

Many homestay families also provide food for volunteers, find out more about how this works.

Guaranteed lowest program fees in the US – starting from $100 - $200 per week.
18 countries, 200 projects and thousands of happy volunteers since 2003.
Accommodation while volunteering abroad
Volunteering abroad is a holistic experience, meaning it's not just the work you do, but the place where you live and the people you meet that make for an unforgettable experience.
One of the most exciting parts of volunteering abroad is finding out what kind of accommodations you'll get.
While this varies depending on the organization, you'll probably be living with a host family or in volunteer housing and receiving home cooked local meals. The comfort level of your accommodations while abroad will also vary depending on what country you're in and the available resources of your host.
Some volunteers find that they have more than they need, while others are happy with the bare essentials. This article will attempt to answer the biggest questions you may have about your volunteer abroad accommodations.
Where do I live while volunteering abroad?
Volunteers abroad generally stay with a host family or are placed in volunteer housing with a group of other volunteers. Where you end up living really depends on the country, the project, and the organization.
The large majority of volunteers live with host families, which are local families that have been vetted by the volunteer organization and have agreed to take in one or more volunteers and provide them with a bed and food.
Other times volunteers are placed in a volunteer house or local hostel that caters to volunteers. This is more of a communal, dorm-style living arrangement. Your fellow housemates may or may not be working on the same project as you, and they may even be from different volunteer abroad organizations.
Organizations that have conservation projects, such as turtle or elephant conservation, usually will place you in a nearby hotel or living quarters that are close to your project location. This is helpful for volunteers to stay "on campus" and really immerse themselves in the environment of their project.
If you're participating in a project that is located in a very remote area (this happens sometimes with medical/healthcare related projects), you may be facing more primitive living conditions, such as living in a tent, cabin, or shelter.
Can I choose where to live?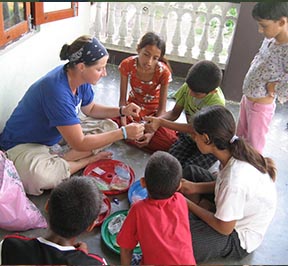 Generally, you cannot choose where you'd like to live since projects are designed with certain accommodations.
In some special cases you may be able to choose between staying with a host family and staying in a hostel, or your organization may give you the option of finding your own apartment if you wish to find your own lodging.
You may, however, get some choices in the type of host family or volunteer housing that you are placed in. Some organizations will send you an accommodation questionnaire inquiring about your living preferences.
Do you need your own room? Do you smoke? Do you prefer a family that speaks some English? These questions will allow your organization to match you up to an appropriate host family.
Which type of accommodation is best?
There is no one type of accommodation that is best, only what is best for you as an individual. When choosing a specific volunteer organization or project, you will need to decide what type of experience you want to have.
If you really want to immerse yourself in the country and culture, living with a host family might be a great option for you. If you are more of an independent person who likes living alone and following their own schedule, renting an apartment or staying in a hostel might be a better fit for you.
Are there any rules when it comes to volunteer abroad accommodations?
Depending on what your living situation is abroad, there will be certain rules you will need to follow. While there may not be anyone monitoring what you do, it's essential that you are respectful to your host family or housemates and that you remember you are a guest.
When living with a host family, it is especially important that you follow rules and respect their culture and their family rules.
While you are living with them, you are part of the family and they will treat you as such. In return, you should show them the utmost respect. Keep your room or living area clean, help with the cooking and cleaning, don't come home drunk and be disruptive, and don't bring home outside guests without prior permission.
You should follow similar rules when living in volunteer housing or hostels. Refrain from drinking alcohol or doing drugs, don't bring home romantic partners, and don't make a disturbance with loud noises.
Choosing to volunteer abroad is an adult decision, and with it comes adult responsibilities. Treat everyone you meet with respect, and they will return the sentiment.
Can I have my own room or do I need to share?
This largely depends on where you are living. Most host families will give you your own room, but sometimes there is not enough space and you'll be asked to share with a member of the family (usually a member of the same sex). If you are living in a hostel, most likely you will be sharing the room with one or more people, as it is more of a communal living situation.
Can my family member/boyfriend/girlfriend/wife/husband live with me?
This is something you need to discuss and arrange with your volunteer abroad organization.
, "family/partner volunteering" is welcomed and encouraged, but you may need to arrange special accommodations ahead of time with your organization. Accommodation rules (above) still apply when you are volunteering with someone else.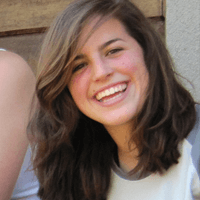 It was all worth it. I treasured the intimate moments travelling and experiencing together
Jessica Mills
- USA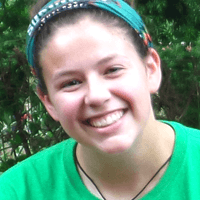 I was not ready to leave when my two months were up. It was an unforgettable experience.
Roberta Quis
- Australia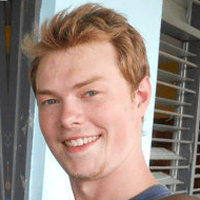 This was an amazing trip. I was immersed in new experiences, cultures, languages and people.
Kenneth Janes
- Canada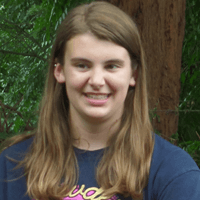 This experience was both exceptional and valuable. Project was extremely enlightening.
Lindsay Scott
- Germany
What about meals?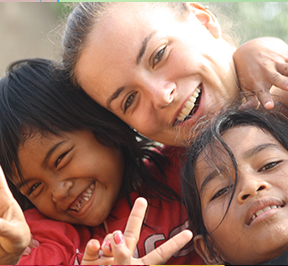 Generally, volunteer abroad accommodations include at least two meals per day. This usually means a light breakfast and substantial dinner.
Some organizations provide three meals per day with their accommodations, meaning your lunch is provided for you. Otherwise, you'll need to purchase lunch.
The food you eat will be local, fresh, and most likely delicious. This is especially true if you live with a host family, where you may receive three home cooked meals per day. You'll need to check with your volunteer organization to see what their policies are regarding meals.
When living in a hostel or somewhere with a shared kitchen, you may not receive any meals with your accommodations, and you will have to cook your own food.
I am vegetarian or allergic to some foods - will my needs be accommodated?
Usually, yes, your needs can be accommodated, but you'll need to discuss this with your organization first to make sure. Organizations that use questionnaires to match you up with a host family usually ask if you have any special dietary needs.
If you have a very extreme dietary need, make sure you discuss your options with your organization before arriving to your host country.
Can I ask for specific foods?
When living with a host family or somewhere where food is served to you, there is little choice in what you eat.
Even though you will be eating unfamiliar foods, it's important to keep an open mind and try as much as you can.
If you really intend on immersing yourself in local culture, eating the local foods is a big part of that. Sometimes your host family will ask if you have any preferences or if there are certain dishes that you like.
This is fine, but remember to be respectful and do not demand certain foods.
You also have the option of occasionally eating out, at which point you can choose from a wide selection of local cuisines.
What about laundry?
The rules about doing laundry vary from country to country. Sometimes you can pay extra to your host family and they will either do your laundry for you or let you use their laundry machine (please discuss this with your organization first).
However in some countries, such as in Asia or India, it is considered offensive for a host family to do their volunteer's laundry. If this is the case, you may need to take your laundry to a Laundromat, or use some other kind of laundry service.
Each organization has different policies regarding this, so check with them to make sure.
Additional questions: Will I have access to a phone or internet? Will I have access to hot water? Will there be electricity? Do I need to bring toiletries?
These (and other) questions are very common when volunteering abroad. The answers, however, differ depending on the country you are in and the organization you are volunteering with, so you will need to discuss these matters with your host organization to receive concrete answers.
In general, if you are stationed in a major city, you'll have access to a phone or internet, or at least will be able to visit an internet cafe during your down time.
You should also have easy access to electricity and hot water. If you are in a very remote location, you may not have easy access to these things, and should plan accordingly.
There are many countries, in Africa and Asia for example, that still function without regular electricity and hot water. Sometimes these things are only available during certain hours of the day. Do your research before leaving and talk to your host organization for more detailed information.
Bringing toiletries with you is a good idea, but don't over pack. Remember that you will have the opportunity to visit local markets and purchase the basic things you need, usually at a lower price than what you would pay at home. If there is something very specific that you need, don't count on finding it in your host country. Bring these things from home.