What the Daily Life and Schedule of a Volunteer Abroad Looks Like?
A look at the kind of timetable you can expect while on a volunteer program
Information on the factors which may influence a volunteer's schedule.

Volunteer with confidence on our well structured, organized volunteer abroad programs.

Get a glimpse of the average day in a working volunteer's week.

Learn more about the possibilities for free time activities and exploring.
Guaranteed lowest program fees in the US – starting from $100 - $200 per week.
18 countries, 200 projects and thousands of happy volunteers since 2003.
What does the daily life and schedule of a volunteer abroad look like?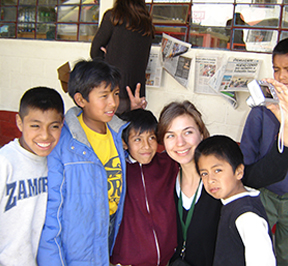 Your volunteer abroad daily schedule will depend on several factors – your location, your work placement, the season, and of course, how you decide to arrange it.
Although you will be expected to be at your work placement every weekday, the rest of your time abroad is essentially left up to you to decide how to use it.
Your daily schedule may change, as well, so you'll need to be flexible and ready to adjust.
In general, expect to work 4-6 hours per day. Volunteers usually wake up early, around 7 or 8 and have breakfast. After breakfast, their workday begins, usually somewhere between 8 and 10 AM.
There will be lunch in the middle of the day, around 12, which is either provided by your workplace, host family, or purchased by you. Your workday will usually end around 2 or 3 PM.
Depending on your organization, you may then have language classes, cultural immersion classes, or free time. Many volunteers spend the evening time with their host family, exploring the city/town, catching up with other volunteers, visiting internet cafes, or resting. This is your time do what you want. Dinner usually takes place between 6 and 8 PM.
Of course, volunteer abroad daily life varies greatly, so if you are still wondering what daily life would look like as a volunteer abroad, below are some example schedules from some of the most popular work placements.
Peru – Teaching Schedule
7:00 am – breakfast
8:00 am – start work assisting local teachers or teaching your own class
1:00 pm – lunch with host family
2:30 pm to 4:30pm – Spanish class
7:30 pm – dinner with host family
Nepal – Teaching at a Buddhist Monastery
5:30 am – begin your day with Puja prayers
7:30 am – breakfast
9:00 am to 11:00 am – English teaching classes
11:00 am to 11:30 am – tea time
11:30 am to 12:00 pm – Tibetan class continues
12:00 pm – lunch time
2:00 pm to 4:00 pm – English teaching classes
4:00 pm to 4:30 pm – tea time
4:30 pm to 6:00 pm – snacks and evening Puja prayers
6:00 pm – dinner
7:00 pm to 8:00 pm – daily lesson review
9:00 pm – retreat to bed
India – Orphanage Work
7:30 am – breakfast
8:30 am – volunteers assist in preparing breakfast, which can include cooking, serving food, or cleaning up after the meal
9:00 am – children depart for school and volunteers can assist with cleaning, planning activities, or lesson plans.
1:00 pm – lunch break
2:00 pm – free time
4:00 pm – children return to the orphanage from their school day. Volunteers can teach the children English, Math, or any other subjects including conservation and personal hygiene, drawing, painting, rhymes and many other topics.
7:00 pm – dinner
Costa Rica – Turtle Conservation
The daily schedule for this project is a little more difficult to predict than the others
In general, there are two projects: volunteers run several night shifts in order to supervise the nesting turtles, or they can choose an in-water project, which means they'll be out on the boats checking the turtles while they are in the water. Because of the nature of the projects, it's difficult to specify the exact hours.
Is there an orientation before the project starts?
Yes, most volunteer organizations include an orientation. Some organizations provide brief one or two day orientations that cover basic information on safety, culture, language, project life, and work responsibilities.
give longer, more in depth orientations that focus on cultural immersion and language. These can last up to 7 days. Usually, longer orientations are optional and require an additional fee. Check with your volunteer organization to see what they provide.
Can I change my project if I am dissatisfied?
This depends on the organization and the time of year that you are volunteering. In general, smaller organizations are more flexible and don't mind if you change your volunteer placement. Bigger volunteer organizations tend to be more rigid in their rules about switching placements.
Whether your organization will let you switch projects also depends on the season in which you are volunteering. For instance, in the summer when there is a higher volume of volunteers, it may be harder to find space for you in a new volunteer placement. Availability is higher in the off-seasons.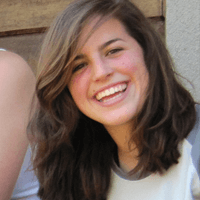 It was all worth it. I treasured the intimate moments travelling and experiencing together
Jessica Mills
- USA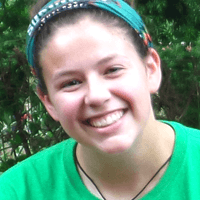 I was not ready to leave when my two months were up. It was an unforgettable experience.
Roberta Quis
- Australia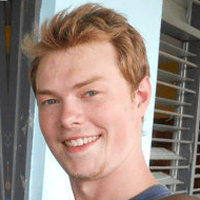 This was an amazing trip. I was immersed in new experiences, cultures, languages and people.
Kenneth Janes
- Canada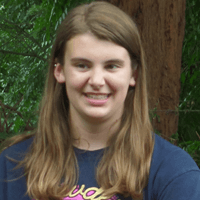 This experience was both exceptional and valuable. Project was extremely enlightening.
Lindsay Scott
- Germany
How many hours do I work per day?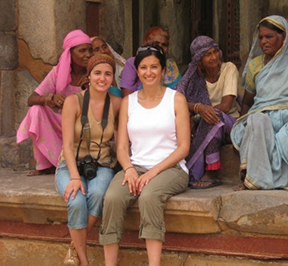 Volunteer abroad daily schedules are very different. In general, volunteers work 4-6 hours per day. This may differ depending on the organization, work placement, country, and season.
Most volunteers find that their schedule is very flexible, with few defined hours. This means you will need to act responsibly in order to get all your work done. In general, volunteers work 5 days a week, although some also work on Saturdays.
Will I have free time? What can I do during my free time?
Yes, you will most likely have plenty of free time during your time abroad. Free time is after work during the week (usually after 2 or 3 PM) and on the weekends.
During their free time, some things volunteers like to do are go shopping, visit fellow volunteers, do short excursions, visit the internet cafe, study the local language, hang out with their host family, go for walks, relax, take part in cultural events, etc.
Talk to locals to find out what kind of events are happening around town. The weekends are a great time to make trips further out of the city/town. Ask your in-country coordinator on tips for the best places to go and how to organize your volunteer abroad daily life.
Can I work on more than one project?
This is up to your volunteer organization. Many organizations do all you to work on two projects if they are closely related and located. For instance, some volunteers work in an orphanage in the morning and then work in a nearby school in the afternoon.
This is typically allowed. It's a little more difficult with medical or wildlife projects, because they are usually located in remote areas or islands or have more unpredictable hours.
Also, sometimes working for two different projects means you will need to pay an extra fee. Talk with your volunteer organization to see what your options are.
Who supervises me if there is a problem?
If you have a problem at your work placement, you should first talk to your work supervisor. On your first day at work, you should be given a short orientation from one of the staff members at your placement.
Your responsibilities and role as a volunteer will be explained. This person will most likely continue to be your main contact person at work, but keep in mind that as a volunteer, you may not always be watched closely by a supervisor.
You should at least be familiar with one person in a middle or high position that you can go to if you have a question or problem at work. If that person cannot resolve your issue, you should speak to your in-country coordinator.
Will I be working with other volunteers?
This depends mostly on the size of your volunteer organization, the size of your project, and the season in which you volunteer. Larger volunteer organizations sometimes have multiple volunteers working at the same placement.
This is not as common for smaller organizations. Similarly, if your work placement is at a large NGO, for instance, you may be working with other volunteers who may or may not come from the same volunteer organization as you.
When you volunteer in the summer time, you also have a higher chance of working with other volunteers, as this is the time of year when organizations receive the greatest number of volunteers.
What will the distance be between my project and my accommodations?
Your volunteer organization will do their best to place you in a work placement that is a short distance from your accommodations. Usually, volunteers who live in a main city also work in the city, or just outside of it.
But the distance between your home and work really varies depending on many factors, such as the location of your project, the type of work you are doing, the location of your accommodation, the size of the city you live in, the amount of traffic, etc. Even if you live close to your work place, there may be so much traffic that it takes you an hour to get to work.
On the other hand, some volunteers are so close to their placement that they can simply walk. In general, the distance between your home and work is anywhere from a 5 minute walk to a 1 hour bus ride.
You will want to find out the details about this before you leave for your trip abroad, so speak with your volunteer organization. Oftentimes, they do not cover the cost of transportation to work, so you will need to factor in this expense for your budget.
How do I commute? Who arranges it?
The most common way volunteers commute to work is by walking or taking the bus or other popular form of public transportation. This will most likely not be arranged for you – you will have to find out the schedule of the local transportation systems. If your work placement is much farther away, you may have to take a train, if that is an option.
Can I extend my stay if I want to?
This depends on the organization. Small and medium sized volunteer organizations are more flexible and will generally allow you to extend your volunteer service. Larger organizations may not allow it. If you are volunteering in the summer time, it may also not be possible to extend because of the high volume of volunteers. Talk with your volunteer organization to find out your options.
Is there a dress code?
In general, no, there is no dress code for volunteers, but this also depends on where you are working. For instance, if you are volunteering in the medical field, you may have a medical coat or other type of uniform that you'll need to wear.
While there may not be a strict dress code, it's important to remember that you are in a foreign country, which may follow religious, or cultural dressing norms. Respect the customs of the country you are living in and dress conservatively.
Also, as a volunteer you are representing your country and your volunteer organization, so be prepared to act like a role model, especially if you are working with children.
Will someone be there to help me while I'm at work?
Please refer above to the answer for "Who supervises me if there is a problem?"
What can I do on the weekends?
Please refer above to the answer for "Will I have free time? What can I do during my free time?"