Hands-On Medical Volunteer Abroad Experience
Are you a doctor, a medical student, a nurse, or a health care professional? Are you looking for a real hands-on medical volunteer abroad opportunity, where you will serve impoverished communities and will share your passion for and expertise in healthcare?
Then, look no further. Unlike other medical volunteer abroad programs where you only shadow local doctors, with Global Crossroad's hands on medical volunteer program, you will have ample opportunities to get involved directly with the treatment of local patients.
Global Crossroad's hands-on medical volunteer overseas programs are part of exceptional initiatives around the world that work to provide healthcare services to people in places where they might not have the means to access the care that they need and deserve otherwise.
As part of one of Global Crossroad's hands-on medical volunteer abroad opportunities, you will work to provide comprehensive healthcare services to those who are struggling. Your commitment to one of these hands-on healthcare volunteer abroad programs has the power to change and improve lives!
Available Hands-On Medical Volunteer Abroad Programs
More About Hands on Medical Project
The Ultimate Beginner's Guidebook to Medical Volunteer Abroad
Are you passionate about volunteering? Do you love helping people in need? Eager to put your medical knowledge to good use but not sure how? Fret not! This e-book will guide you step-by-step on how you can be a medical volunteer abroad and change hundreds of lives!
Chapter 1: Medical Volunteer Abroad: An Introduction
Welcome to the first section of this step-by-step guide on being a medical volunteer. Before we get started, let us explain what medical volunteering means. Medical volunteers often come from all walks of life, from medical professionals to college students. They volunteer their time and extra pair of hands to aid overworked staff and under-treated patients in communities around the world.
Medical volunteering can be done both domestically and internationally. Many volunteers opt to go abroad as there is a desperate need for medical volunteers in developing countries around the globe. Medical volunteer abroad programs offer individuals first-hand experience in managing patient care.
Key Reminders When Choosing to be a Medical Volunteer Abroad
A lot of new volunteers are often unsure if they qualify to apply for medical volunteer opportunities abroad. Below are some key points to consider when it comes to applying to be a health volunteer.
You may need healthcare skills/qualifications
Some medical volunteer abroad programs require applicants to have a degree in medicine or at least some healthcare background. Volunteers with such skills and qualifications are often expected to provide care for the patients instead of simply shadowing other medical personnel. Since medical volunteer opportunities are offered in different fields in healthcare such as nursing, general medicine, dentistry, and other areas, they serve as a good platform for field experience to pre-med students as well as new practitioners.
Non-qualified volunteers can join some programs, but must be passionate about helping others
Don't have any medical qualifications but still interested in being a health volunteer abroad? Don't worry! There are many medical volunteer programs that are open for non-qualified individuals. Volunteers in these programs will often shadow licensed practitioners while providing administrative, logistical, or lingual support. As long as you are passionate about helping those in need, there are plenty of medical volunteering opportunities out there for you!
You may or may not get hands-on exposure in the field
While there is always a shortage of medical volunteers, it is important to keep in mind that being a medical volunteer abroad does not necessarily mean getting hands-on experience in caring for patients.
In many countries, volunteers are not allowed to be directly involved in the treatment of the patients because of the risks and regulations involved. In these cases medical volunteer positions may be office-based, and involve helping with administrative and logistical work. You may also be assisting with organizing healthcare campaigns instead of treating the patients.
Make sure that you choose a program that fits your goals!
What types of medical volunteer abroad programs are available?
Unlike normal volunteering programs, medical volunteer opportunities are usually categorized according to their field of specialization. This allows individuals to gain practical experience in their respective field of work. This serves as an important platform for beginners in medicine such as pre-med students. There are many medical volunteer abroad programs offered, in fields such as general medicine, nursing, midwifery, dentistry, public health, physical therapy, occupational therapy, speech therapy and nutrition.
Medicine
volunteering abroad on a medical project gives you the opportunity to witness how medical organizations in the third world operate with few resources available. Health volunteers will often be involved in the day-to-day running of hospitals and clinics, while observing or sometimes directly assisting doctors and nurses. If you are a medical student or a qualified medical practitioner, you will be given more responsibility, depending on your training and experience. You will also be expected to have a more active role in patient care.
Medical volunteer programs in general medicine are offered in countries such as Argentina, Bolivia, Cambodia, China, Ethiopia, Ghana, Kenya, India, and Mexico.
volunteering abroad as a nurse will expose you to the way healthcare systems work in a developing country. Hospitals and clinics in these areas are often understaffed, and if you apply with an existing nursing background, you may be able to help with duties such as bandaging, taking blood pressure and caring for the patients. Since healthcare resources are scarce in developing countries, you will often see cases that you would never have come across at home, thus gaining invaluable experience in your chosen field of practice!
Medical volunteer programs in nursing are offered in countries such as Bolivia, Ghana, India, Jamaica, Nepal, Mongolia, Kenya, and Peru.
Midwifery
When volunteering in midwifery abroad, you will be assisting local midwives and doctors perform births and provide pre-natal and post-natal care. You will learn a lot from the local midwifes on providing care with often scarce supplies. This healthcare volunteering program will give you an opportunity to witness birth complications not prevalent in developed countries, such as malaria and typhoid.
Medical volunteer programs in midwifery are offered in countries such as Ghana, India, Jamaica, Mongolia, Morocco, Peru, Senegal, and Sri Lanka.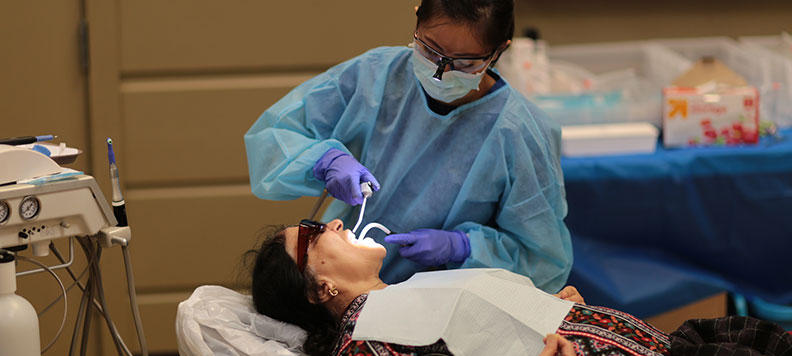 Volunteers will be assisting in a range of dental settings around the world, from large city hospitals to small dental clinics. Poverty in developing countries often pushes people to neglect basic oral hygiene. This, coupled with a lack of financial resources, makes it very difficult to educate the locals on the negative implications of poor oral hygiene, making the help of volunteers in this area even more vital.
Medical volunteer programs in dentistry are offered in countries such as Argentina, Bolivia, Cambodia, China, Ghana, and India.
Public Health
public health volunteer programs are offered to both qualified and non-qualified volunteers to assist with basic community outreach campaigns. These campaigns are usually for health, hygiene, nutrition and basic first aid training. Health training programs cover a range of topics including STI's, malaria, nutrition, prenatal and postnatal care, human waste management, and water quality.
Medical volunteer programs in public health are offered in countries such as Belize, Cambodia, Ghana, and Philippines.
Physical Therapy
As a physical therapy volunteer, you will find that volunteering opportunities in many countries are in high demand. Hospitals in developing countries are often very poorly resourced with underpaid staff, and your assistance can make a huge difference to the community. Physical therapy volunteer programs give you the opportunity to help disabled children and adults lead as normal lives as possible after their injuries.
Medical volunteer programs in physical therapy are offered in countries such as Bolivia, Cambodia, Costa Rica, Ethiopia, Ghana, and India.
Volunteers are in great demand around the world as this industry is one of a luxury. Many hospitals in the developing world cannot afford to have occupational therapists, thus you will be an invaluable resource to them! Join this program and help sick or disabled children and adults to lead as normal lives as possible. This would be a worthwhile volunteer experience for those wishing to take their occupational therapy experience abroad.
Medical volunteer programs in occupational therapy are offered in countries such as Cambodia, Kenya, Morocco, South Africa, and Vietnam.
Speech Therapy
Speech therapy volunteers will be helping out in a variety of places, including hospitals, clinics, health development centres, and schools. Children growing up in extreme poverty often have developmental problems that go untreated due to a lack of resources. You will have the chance to learn different speech therapy methods from local staff who deal with issues that you are unlikely to see at home, while you share your own expertise on speech therapy practices in the developed world.
Medical volunteer programs in speech therapy are offered in countries such as Ghana, Morocco, Tanzania, Togo, and Vietnam.
Nutrition
As a nutrition volunteer, you will team up with qualified professionals to educate the local community on the importance of proper diet for health and development. These programs usually target mothers and children who live in poor areas. They often do not have access to a wide variety or quantity of food, and lack a balanced nutritional intake.
Medical volunteer programs in nutrition are offered in countries such as Bolivia, Fiji, Peru, Samoa, and South Africa.
Benefits of Medical Volunteer Abroad Programs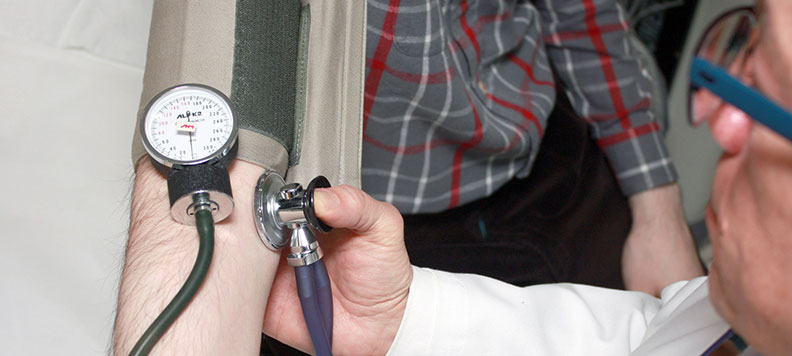 Medical volunteer programs abroad could have a big impact not only on you as a volunteer, but also on the targeted population you have volunteered to help. These communities are often severely lacking of resources, thus your presence and efforts would be much appreciated! Below are some benefits of being a medical volunteer in another country:
You are making a difference by sharing your skills
When you join a medical volunteer abroad program you will be mainly working in a public hospital or other medical centers that directly benefit the local people. This gives you an amazing opportunity to make a difference by sharing your skills and expertise in developing countries. Your presence will surely be appreciated by the locals who otherwise lack access to quality healthcare.
Provides free daily medical care to those in need
A lot of communities that you will be volunteering in are stricken by poverty and cannot afford to pay for medical care. Medical professionals are also scarce in these places, making it difficult for local residents to get assistance. Your presence as a medical volunteer means free care and treatment to these locals in need!
Educate locals about disease prevention
Rural communities in developing countries are often unaware that they can avoid many common diseases by taking very simple preventive measures. Medical volunteers may be involved in educational campaigns and activities to help educate the locals. Targeted outreach of at-risk populations can be a more sustainable disease control effort in these areas than free medical care alone.
Educate locals on proper sanitary habits
Sanitary conditions in developing countries are often a sharp contrast to what you experience in your hometown. Be prepared to see places with no toilets, where people actually urinate and defecate in public. Do not be shocked if you see people living and eating next to garbage dumps. You might witness people drinking brownish water polluted by sewage because that is the only water source that they have. Medical volunteers are often needed to educate these communities on the importance of proper sanitary habits.
Educate locals on proper nutrition and diet
Since resources are scarce in developing countries the locals often rely heavily on staples such as rice and beans, while neglecting other important nutrients. Health volunteers play an important role in educating targeted communities on the importance of including fruits, vegetables and protein in their daily diet. These educational programs are usually targeted at women and children. Volunteers also teach them about food supplements that can be taken if some food sources are scarce or expensive.
Hands-on experience for the volunteer
Medical volunteer abroad programs offer hands-on experience to the volunteers. Health problems and cases that you see in developing countries may be different and even more advanced than those that you see in your own country, due to the lack of access to good medical care. Volunteers will be able to sharpen their skills and learn in the field by treating these patients.
Invaluable opportunities to learn from experienced doctors in the field
One of the most rewarding things about being a medical volunteer abroad is the people you get to meet. Volunteers will be working along with seasoned medical practitioners from around the world, giving them an opportunity to learn new techniques and skills. You can use this occasion to network with medical professionals from different countries, and potentially even expand your career through these connections!
Top Destinations for Medical Volunteer Abroad Programs
Medical volunteer opportunities are available across the globe. Beginners are often unsure of where they should start due to the large number of programs available, and mixed reviews found online. You might also have concerns about your safety when travelling to a developing country. The countries listed below are some of the most popular locations for medical volunteer abroad, for reasons such as safety, price, and cultural exchange opportunities:
Cambodia
As one of the poorest countries in the world, Cambodia is a popular destination among medical professionals planning to volunteer abroad. This country faces various financial challenges and socio-political issues despite its growing tourism industry. Resources are scarce in many parts of the country, with poverty and malnutrition being major issues for the community.
Medical volunteer programs offered in Cambodia are in medicine, dentistry, physical therapy, public health, and occupational therapy.
Ghana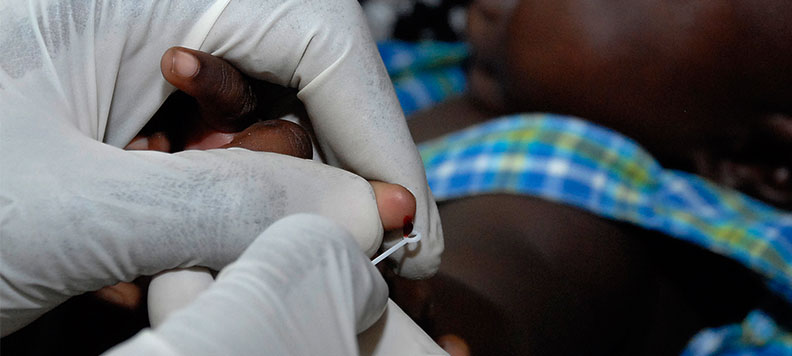 Ghana may be one of the most economically stable countries in Africa, but poverty is still a major issue, with many rural communities lacking modern amenities. Medical volunteers in Ghana are needed to help improve the quality of life of these residents, and provide them with free medical treatment.
Medical volunteer programs offered in Ghana are in HIV/AIDS, medicine, dentistry, nursing, midwifery, public health, physical therapy and speech therapy.
Ethiopia
This East African country faces a lot of challenges, such as unpredictable rains and a lack of food in the dry northern areas of the country. Famine problems are now being actively addressed due to increased international attention. Despite this, Ethiopia still needs more support and medical volunteers are greatly appreciated!
Medical volunteer programs offered in Ethiopia are such as medicine and physical therapy.
Jamaica
Jamaica is one of the most developed Caribbean islands; however, development is focused on the big cities, while rural areas are neglected. The levels of poverty and unemployment in this country are extremely high and a lot of communities still lack basic amenities.
Medical volunteer programs offered in Jamaica are such as HIV/AIDS, dentistry, nursing, medicine, and midwifery.
Kenya
Kenya has the most advanced economy in east and central Africa; however, poverty is still widespread, and approximately 38% of Kenyans live in a serious state of poverty. Healthcare and education have improved immensely in Kenya since they gained independence, but having extra help from volunteers would be beneficial in accelerating this process.
Medical volunteer programs offered in Kenya are such as dentistry, medicine, nursing, and occupational therapy.
Tanzania
Tanzania is an East African country where poverty is still a crippling problem. Tanzania has decent development, but the supply of electricity is always problematic. Blackouts are common and most roads outside of the city centers are rocky dust roads. While the economy is relatively stable, Tanzania still suffers from a lack of resources.
Medical volunteer programs in Tanzania are such as medicine, nursing, midwifery, dentistry, physical therapy, and speech therapy.
India
India has one of the largest and fastest growing economies in the world; nevertheless, poverty is a major problem in this country. India ranks 127th in the UN human development index, with the highest number of undernourished people of any country in the world.
Medical volunteer programs offered in India are in the fields of medicine, nursing, midwifery, dentistry, and physical therapy.
Nepal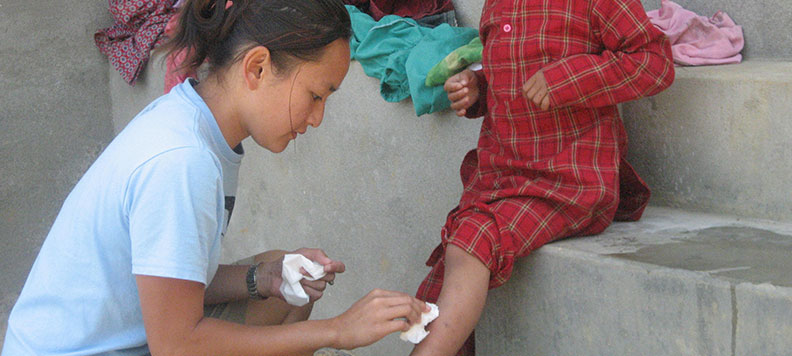 Nepal is one of the poorest countries in the world. Development is made difficult through a combination of a lack of financial resources, and the hilly and mountainous landscape. Most Nepalese work in the agricultural field, and about half the population is unemployed or underemployed.
Medical volunteer programs offered in Nepal include the fields of medicine, nursing, dentistry, and physical therapy.
Sri Lanka
Sri Lanka gained independence in 1948, after having been colonized by the Portuguese, Dutch, and British. It is a democratic country that has been progressing relatively well in recent years, after recovering from the 2004 Tsunami and the emerging issues of political tension. It is now a safe destination for visitors, with a booming tourism industry.
Medical volunteer programs offered in Sri Lanka involve medicine, nursing, midwifery, dentistry, and physical therapy.
Peru
Peru was shaped by the Incas and the Spanish. Although there is a strong middle class, poverty is still a major problem. Unemployment rates are high and there is severe social inequality between the rich and the poor, with nearly half of the Peruvian population living in poverty. Medical volunteers are invaluable resources to these communities who severely lack resources.
Medical volunteer programs offered in Peru are such as medicine, nursing, midwifery, and nutrition.
Fiji
Fiji is a popular destination among tourists for island hopping. Tourists usually arrive into Nadi's international airport before flying or catching a boat straight on to their destination island. Despite its booming tourist industry, only a very small portion of income from this industry makes it to Fiji's villages and small towns, and most are in need of assistance. Poverty is a major problem in these communities.
Medical volunteer programs offered in Fiji are in the nutrition specialization.
South Africa
South Africa has a blooming tourism industry, with development progressing fast in the major cities; nevertheless, the rate of unemployment is still very high in this country. There is a big gap between the rich and the poor, making inequality a serious problem; while poor communities struggle with social issues such as alcoholism and domestic violence.
Medical volunteer programs offered in South Africa are such as nutrition, occupational therapy, and physical therapy.
Argentina
Argentina is the eighth largest country in the world and the second largest country in South America. This country suffered from high inflation rates and pressing debt problems in the late 20thcentury. The economy is finally picking up and progressing steadily, but volunteers are much needed to help accelerate the development of this country, especially in rural areas.
Medical volunteer programs offered in Argentina are such as medicine and dentistry.
Chapter 2: Medical Volunteer Abroad: Choosing the Right Organization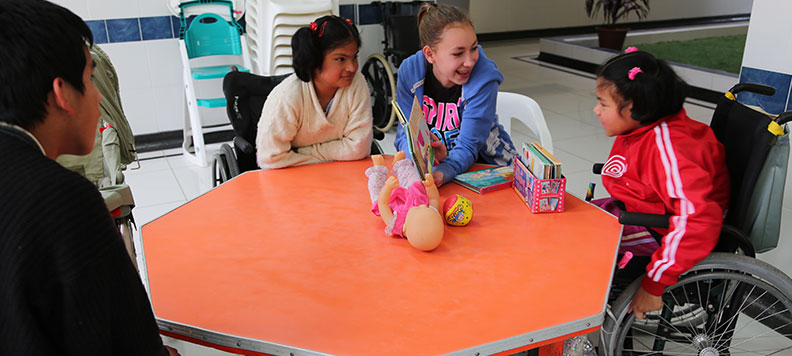 When you do some research on medical volunteer abroad opportunities on the internet, you will find hundreds of websites offering such programs all over the world. It may be difficult to choose one specific organization, especially when different websites boast about the uniqueness and features of their programs.
Listed below are some useful tips on how to filter out good medical volunteer abroad opportunities and choose the best program for yourself:
Check whether the organization offers the type of project that you want
For example, they might be offering programs in medicine, your chosen area of interest, but the volunteering position may be office-based and does not allow you to shadow other medical practitioners in the field. For this reason, it is important to make certain that the projects offered fulfil your desired goals.
Ensure that the organization is experienced in handling medical volunteer abroad projects
Beginners to medical volunteering abroad sometimes make the mistake of choosing an inexperienced organization, and as a result, suffer with various logistical issues at the destination country. Medical volunteer abroad organizations that have been in business for a longer period of time have learned from their years in the industry, and tend to offer higher quality volunteer programs for affordable prices. More experienced organizations are also a good place to start for beginners, as they are usually more prepared and accommodative in adjusting to your needs.
Read the reviews and ratings of the organization from past volunteers
Reading the organization's website alone will not give you all the necessary information on the programs offered. The best way to assess the quality of medical volunteer abroad projects is to read reviews and ratings of the organization on other websites. Google the name of the organization and find out how past volunteers rated them. This would help you understand both the strength and weakness of each organization and program.
Ask past volunteers about their experience with the organization
If you have never collaborated with a particular organization before, it is best to talk to past volunteers before signing up for their medical volunteer program. Get contacts of past volunteers from the website or from the management team. Talk to these medical practitioners and understand how much field experience they obtained when they were volunteering, and if there were any difficulties faced as a medical volunteer with this organization in a foreign country.
Check whether the programs offered are reasonably priced
Due to the increase in popularity and demand for medical volunteer abroad places you will come across organizations that overcharge for their programs. Many new medical volunteers end up overpaying for their stay. A good way to avoid this is to compare the prices offered by several organizations for similar projects in a particular country. This would help you to filter outliers that have a tendency to overcharge.
Ensure that the organization is truly committed to providing medical assistance to those in need
Keep in mind that not all organizations offering medical volunteer abroad programs have the best interest of the targeted community in mind. Be careful, as some organizations only contribute a minimal portion of their profit to the locals. Some medical clinics do not even provide proper medical care to the locals, often focusing more on the profit that they can make. It would be wise to check out each organization's efforts and commitment to the local causes before signing up for a program. This information is easily found on the internet and each volunteer should be familiar with it before deciding on a medical volunteer program to participate in.
Check whether the organization is professionally and ethically run
Some organizations may be trying to cut costs by providing the locals with cheap medicine that is not approved for distribution or consumption. Others may be running medical clinics without an experienced medical practitioner to treat the patients, putting the locals at risk of improper diagnosis and treatment. Talk to past volunteers, and make sure that the organization you choose is run ethically.
Top Organizations Offering Medical Volunteer Abroad Programs
Global Crossroad was established in 2003 and offers programs in 18 countries. Global Crossroad is committed to providing meaningful volunteer abroad opportunities, a caring host family, and the strong support of a local in-country coordinator and professional staff members in the field.
Below are some of the medical volunteer programs offered by this organization:
Here are reviews
Chapter 4: Medical Volunteer Abroad: Begin Your Application and Start Preparing!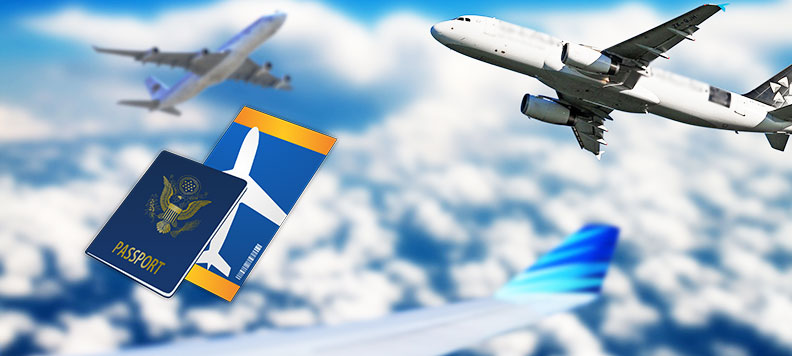 Once you have been accepted into a medical volunteer abroad program, the preparation period begins. There is a lot of paperwork and arrangement involved before volunteering in another country. You should allocate a few months to do the necessary groundwork before your program begins. Below is a checklist to help you get started!
Set a goal that you want to achieve for yourself before beginning the program
Every person goes into a volunteering program desiring to achieve something, whether it's a desire to change the lives of the local community, sharpen their own skills, or to support a good cause. It is easy to lose track of your goal once you start your program, as your day to day life may be really busy and tiring. It is advisable that you set a goal prior to your trip and write it down somewhere you will see on a daily basis. This helps you to stay on track throughout the program and ultimately achieve your desired mission.
Fill in your application a few months in advance
Being a medical volunteer abroad requires plenty of careful planning and does not end with filling out your application form. You should start your application a few months before your desired month of travel. This will give you sufficient time to thoroughly research the program that you will be involved in and do the necessary paperwork.
Apply for a visa (if necessary) in advance
Different countries have different entry visa requirements. You should check the embassy's website to confirm whether you would need a visa for your stay throughout the medical volunteer program. If unsure, you should email and ask the organization hosting the program for more information. The visa application process can be as short as a few minutes or as long as a few weeks, depending on the country you are applying to. Bear this in mind and apply early!
Make sure you have a valid passport
This should be your most basic preparation when volunteering abroad as you will need a valid passport to enter into another country. If you don't already have one, be sure to apply in advance. If you already have a passport, ensure that it will not expire during the duration of your medical volunteer program.
Book your airfare in advance
Never wait until the last moment to book your air tickets as they tend to get very expensive when approaching the day of the trip. It is always good to book your tickets in advance, as early as six months before if possible. Check the airline's website frequently, as they may have travel deals and promotions. If you are lucky, you can even get your tickets for half the original price! Airfares are also usually cheaper if you travel off season. Do not plan your medical volunteer trip during peak travel seasons, as your expenses will shoot up. You should always compare prices between several airlines before settling with one.
Get all the necessary vaccination
You should make an appointment at a travel clinic before volunteering in another country. The travel nurse should be able to advise you on prevalent diseases where you will volunteer and the safety precautions to be taken. You will be advised on the vaccinations that you should take. Vaccinations are especially important for medical volunteers as you will be dealing with a lot of patients with different diseases.
Refer to http://www.cdc.gov/for more information.
Make fundraising efforts (if needed) as early as you can
Worried that you do not have sufficient financing to volunteer abroad? Don't worry! Crowdsourcing websites such as Gofundme and Giveforward.com are great resources to get financial support from complete strangers. Some volunteers also raise funds for their medical volunteer abroad trip by approaching local businesses in their area to sponsor their cause. You may also try raising funds by organizing bake sales and charity nights in your neighbourhood. Financing issues should not stop you from volunteering for a great cause, as there is always a solution out there!
Learn more about your country of destination
You may have been to a developing country before, but that does not mean that the environment in your volunteering destination will be the exact same. Levels of poverty, literacy, and safety are different in every country, so you should read up more about your host country before beginning the trip. This will also help you to be better prepared for whatever situation that may arise upon reaching your destination and reduce culture shock.
Read and understand thoroughly what your project entails
Make sure that you have sufficient information on the medical volunteer program before you start your journey to your destination. Read through the itinerary and decide whether you will be comfortable doing all the chores and activities planned for you. If there are things that you may not be able to participate in, let the organizers know beforehand so that they can make the necessary arrangements. Some programs may require you to bring your own medical equipment, so it will be good to find this out and start preparing ahead of time!
Ask about your accommodation arrangement during the program
Some of you may be staying with host families while others may have to stay in hostels prepared for volunteers. Accommodation on medical volunteer abroad programs is usually very basic; you will most likely not have air-conditioned rooms, and some places will not even have hot showers. Ask about your accommodation early on to be better prepared once you arrive at the host country. Take this opportunity to adapt to an alternative way of living and learn from it!
Check on your food arrangement, especially if you have special dietary needs
Food arrangements can usually be tailored to your needs, be it vegetarian, vegan, lactose-intolerant and so on. However, always inform the organizers ahead of time about these requirements so that they can make any necessary adjustments.
Will there be local in-country support staff assisting you?
Yes, there will be! Some volunteers tend to suffer through their problems without seeking assistance from others. The problem often ends up getting more serious and they suffer alone until someone finds out. This is definitely not a good way to enjoy your medical volunteer program. Keep in mind that your country coordinators are there to help you, so approach them for assistance if needed!
Email and communicate with the organization to be clear on all the details
If there is anything at all that is not clear, or is of concern, email the organization and ask for assistance. It is especially important to ensure that your transportation arrangement from the airport to the project site has been properly made prior to departure.
Give a final call to the organization before you begin your journey
Make a final call to the organization just before departing to the host country. This would give them a heads up on your arrival so that all the necessary arrangements can be finalized. You would also have a stress-free journey, knowing that the other party is prepared for you and arrangements have been made from your point of arrival in the airport!
Packing List
Your packing list will differ according to the country and medical volunteer program that you have selected. However, below is a general guideline for packing to make your pre-trip planning easier:
Underwear
Long pants
Shorts
Socks
T-shirts
Long sleeve shirts
Swimming suit
Light jacket / rain jacket
Heavy jacket / fleece
Hiking shoes
Sandals
Hat
Sunscreen
Band Aids
Anti – inflammatory medicine
Anti – diarrheal medicine
Antacids
Chap stick
Insect repellant
Travel journal
Camera
Appropriate adaptor
Travel books / guidebooks
Local currency
Credit card
Visa
Passport and copies
Plane tickets
Immunization card
Travel journal
Emergency telephone numbers
Appropriate medical manuals for volunteer work
Dictionary for local language
Toiletries
Towel
Chapter 5: Medical Volunteer Abroad: How to Have an Enriching Medical Volunteer Abroad Experience
Be passionate about the cause you are helping with
Make sure that you choose a medical volunteer program that you are passionate about. There is no point in signing up for medicine, for instance, if your passion is really in nutrition. While it is noble to contribute to a good cause, it defeats the purpose if you are not happy with the program that you chose to support. You will not enjoy your stay and this will reflect in the quality of your work.
Mingle with the locals and try to understand their problems
As a medical volunteer, you will probably be providing patient care for a lot of locals; however, your interaction with them should not stop there. Mingle with the local community outside of your medical hours. You would be surprised at how easily people open up to you if only you spend some one-on-one time with them. Find out the problems they struggle with on a daily basis and you will be able to understand why it is so vital to have medical volunteers to assist them. This knowledge of local issues will make you a much better medical practitioner, not only abroad, but here at home as well.
Learn the local language
If the locals at your project site are be able to speak some basic English, it is easy to slip into your comfort zone and communicate with them solely in English; however, this defeats the purpose of volunteering abroad! Venture out of your comfort zone and try to learn the local language. The locals will appreciate your efforts and be more comfortable in talking to you. At the end of the day, you will leave the country having known the basics of another language! How cool is that?
Keep a journal of your daily journey
Your day-to-day life as a medical volunteer may keep you so occupied that you forget a lot of things that you encounter from day to day. Journaling is a good way to record everything that you learn in the field as well as the experience you gain by talking to the locals. Having a journal also makes it easier for you to refer back to your journey months or even years after the program ends. Make sure you bring a small notebook with you and write down your experience at the end of every day!
Be prepared to live minimally
this goes without saying, but be prepared to live without many of the resources that may have been vital to you before. For instance, hot showers will not be available in most medical volunteer accommodations in developing countries. Some places may not even have Western toilets, let alone toilet paper. Phone reception could be very bad in some areas as well. Wi-Fi may only be available in certain areas or at certain times. So, prepare yourself mentally to live with only the basic necessities!
Immerse in the local culture
The locals, especially your host family, will be very happy to share their culture with you. Keep an inquisitive mind and do not be afraid to ask questions and find out more about indigenous customs and traditions. The local community will appreciate you more for it! At the same time, be sure to share your own cultural background with the locals, as medical volunteer programs are a great platform for knowledge and cultural exchange.
Explore the country
While it may be tempting to use your rest days to relax in your hostel room and catch a break, do not slip into this comfort zone! Your medical volunteer program should not be just about volunteering. Use your time –off during the program to explore the country. You can make plans with other volunteers and travel to the tourist hotspots nearby. Attend local festivals and talk to the people you meet along the way!
Network with fellow volunteers
One of the best parts about being a medical volunteer is the people that you get to meet. Your fellow volunteers are often from medical backgrounds as well, and many would have volunteered in other countries. Use this opportunity to network with them and learn about their experience treating patients in other countries. They may have learned unique techniques along the way and could be a great resource for you to learn and improve your skills!
Get to know more experienced medical practitioners and learn from them
Medical volunteer programs bring medical professionals from around the world together. Use this opportunity to shadow and learn from seasoned medical practitioners. A lot of them will be very experienced in working with limited resources in developing countries, so use this time to learn their skills and build your relationship with them. For some beginners, such networks have ended up propelling their medical career a lot faster than they could have ever imagined!
Chapter 6: Medical Volunteer Abroad: Completing your project and returning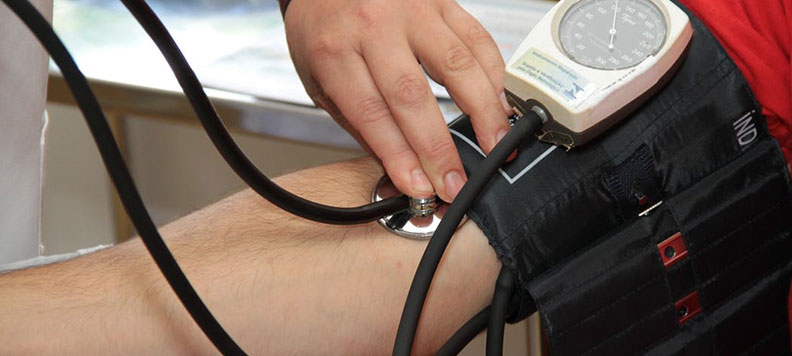 Your medical volunteer program will give you an adventure of a lifetime and change the way you look at global issues. Use this opportunity to learn as much as you can and have fun along the way! Make time to learn about the local culture while you are there and visit tourist hotspots in the country on your days off.
After completing your program, it would be good to leave testimonials and reviews on the organization's website to help future volunteers in selecting their medical volunteer program. If you had a good volunteering experience, remember to share about it on social media so that more people will join and contribute to the many worthwhile causes available.
Conclusion
Medical volunteers are gravely needed in developing countries. If you are a medical professional or someone that is passionate about providing quality healthcare to those in need, consider donating your time to be a medical volunteer. It will be an absolutely rewarding experience as you realize how you can change hundreds of lives with your expertise. Keep an open mind and embrace this alternative way of travelling, as you will not regret this one-of-a-kind journey!
This free eBook is just written to help volunteers. So please use this book just as a general reference or source of information. We cannot guarantee the validity of information as changes in the field can be sudden. As it is impossible to provide a definite or authoritative guide it is vital you verify information directly with a relevant and up to date source. We cannot be held liable in any way for damages caused should you choose to overlook this advice.