Health and safety issues while volunteering abroad
Join the thousands of volunteers who are making a meaningful difference with their lives.
Feel what it's like when someone else's life has been made better because YOU were there
Partner with others who know that a better world begins with changing a single life
Your safety is always our priority... every volunteer location and project has been thoroughly vetted
Contribute in the way that is most meaningful to you... with many life changing projects
Guaranteed lowest program fees in the US – starting from $100 - $200 per week.
18 countries, 200 projects and thousands of happy volunteers since 2003.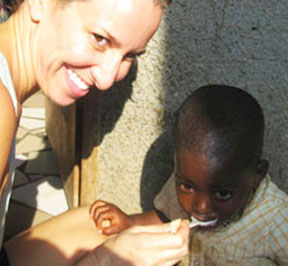 If you've made the decision to volunteer abroad, you might be wondering "will I be safe?"
Volunteering abroad can be incredibly exciting, but it can also be dangerous if you don't take the right precautions.
Any time you travel internationally, you are taken out of your comfort zone and placed in a foreign country where you may not be familiar with the laws or protocol in the event of something happening.
While there is a small chance that something bad will happen to you, there are certain things you should do in order to make sure you stay safe while you're abroad.
Luckily, most volunteer abroad organizations have a network of in–country support staff whose job it is to be available to help you at any point. Feel free to ask them lots of questions – they have plenty of experience living in the country and should know what to do in a given situation.
These support staff are usually very well connected within the community and have dealt with many volunteer abroad safety issues in the past.
So, what other precautions can you take to volunteer abroad safely?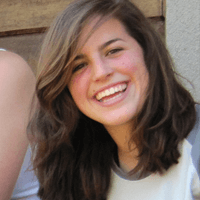 It was all worth it. I treasured the intimate moments travelling and experiencing together
Jessica Mills
- USA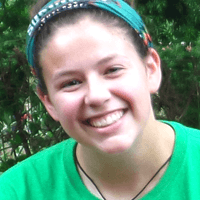 I was not ready to leave when my two months were up. It was an unforgettable experience.
Roberta Quis
- Australia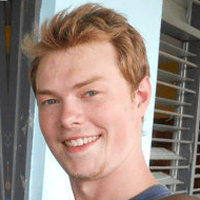 This was an amazing trip. I was immersed in new experiences, cultures, languages and people.
Kenneth Janes
- Canada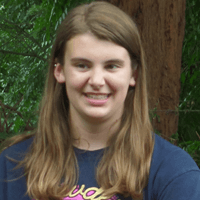 This experience was both exceptional and valuable. Project was extremely enlightening.
Lindsay Scott
- Germany
Choose a safe destination
If you're concerned about safety, make sure to volunteer in a country that is relatively safe and is not in the midst of a war or political unrest.
Usually, volunteer organizations will halt their programs if the situation is extremely dangerous for volunteers, but it's a good idea to do your own research on the state of the country you are planning on traveling to. Are there any travel alerts tied to that country?
Has there been recent unrest, or impending unrest? It is up to you to decide what your comfort level is.
Use an established organization
When you volunteer with a trusted and well-established volunteer organization, you can be assured that you will have all the support you'll need during your time abroad.
Volunteer with a friend
If you'd rather have a friendly face around, you can choose to volunteer abroad with a friend.
Having someone you know around can be a big source of comfort while in a foreign land. Or, talk to your organization to see how many other volunteers will be in the country, so that you can be sure you'll meet lots of other people in similar situations.
Volunteer in a safe area
Even if the country you're in is relatively safe, there may be certain cities or areas that aren't as safe. Talk to your volunteer organization about being placed in an area that is safe for volunteers.
Stay connected
When you arrive to your host country, one of the first things you should do is get a cell phone with a local number. Get a list of numbers of the local police, hospitals, and support staff and put them in your phone so that you have all the numbers you need handy.
Communicate with support staff
Support staff are there to help you, so if you have any concerns about your host family, project, or anything else, don't hesitate to bring it up. It is their job to make sure you feel safe.
Register with your embassy
If your country has an embassy where you're volunteering, you might want to register with them for the time that you are abroad. This will ensure that they'll know one of their citizens is inside the country, should anything happen.
Keep in touch with friends and family back home
Stay connected with those back home as often as you can through phone, Skype, or text messaging. Even if they're far away, it's a good idea to let people know where and how you are.
Talk to support staff about safety tips
Your in-country support staff have the best advice for staying safe while you're abroad. Ask them for tips.
Don't walk alone at night
As a general rule, avoid walking around late at night by yourself, and avoid very isolated areas where you might easily be approached by a stranger. You may not realize it, but you probably stand out as a foreigner, making you an immediate target.
Follow your intuition
If you're in a situation that feels unsafe, remove yourself from that situation. Follow your gut, use common sense, and stay alert.
Protect your money
It's best not to carry a lot of cash with you or to flaunt your cash very visibly. You will stand out as a tourist and many people assume that everyone from the western world is wealthy, making you a target for pick-pocketers.
Dress modestly
Different countries have different customs when it comes to dressing. Do research on what is acceptable in your host country and be respectful toward their customs. Following local customs will help you avoid any unwanted attention.
Use alcohol in moderation
It can be tempting to let loose and drink a lot during your time abroad, but remember that when you drink you become vulnerable. Be wary of anyone that might be trying to take advantage of you when you drink.
What happens if I get sick?
It's not uncommon for your immune system to be a bit more vulnerable when traveling. The stress of traveling, especially internationally, can take a toll on your health.
You'll also be exposed to a lot of different germs and bacteria while traveling, making it a possibility that you may get sick.
During your time living in a foreign country, you'll also be exposed to many things in your new environment (new drinking water, new bugs/insects, new climate, etc.) that you will need to be aware of.
Although getting sick can be a big annoyance when you are volunteering abroad, you should accept it as a possibility, and do all that you can to avoid getting very sick.
Luckily, most volunteer abroad organizations operate near a big city, which means a hospital (if needed) won't be far away.
Ask your organization for the phone numbers and addresses of the nearest hospitals or recommended doctors. Some countries have medical clinics or centers that cater to tourists or foreigners, so be sure to ask if something like this exists in your host country.
In general, the best way to handle getting sick abroad is to be prepared. If you normally take medication, make sure you bring enough with you.
If you know you might need certain medical assistance, make sure you speak to your organization so that you are stationed near a medical facility or center where you can get what you need. If you are volunteering in a remote area, plan ahead to make sure you have what you need.
Some volunteer abroad organizations offer health insurance for their volunteers at a small fee, so check to see if that is something your organization provides. If you have health insurance in your home country, you may have some degree of coverage abroad, but this is something you will need to check with your insurance company.
Do I need travel insurance?
Travel insurance is very important for volunteer abroad safety. You can research online to find the best option for you, but generally you can find very reasonable prices.
Travel insurance covers you in case of an emergency, with offers like medical and evacuation coverage, 24-hour assistance, coverage on damage to electronics, coverage on adventure activities, and more.
You can often tailor your travel insurance to cover exactly what you will need in a certain country. For volunteers abroad, it is essential for safety.