Want to join the internship abroad program in Mexico
to Gain real world experience and make a
difference in the world?
We have Lots of Exciting and Meaningful Internship Abroad Programs
for you to choose from.
Change the lives of forgotten people for the better.

Experience a true cultural immersion like no tourist ever could.

Choose from the best priced Internship abroad projects on the net

No middlemen- all fees benefit those in need.

An excellent way to get practical experience and build your skill set.
Take a minute to complete the form and we will be in touch.
Internship programs in Mexico
Our internship projects in Mexico are widely available for global aspiring students, graduates and others who are in need of smooth transition from academic learning to professional working environment.
Our projects- orphanage work, teaching, special education and sea turtle conservation enhances your learning methods, helps you gain practical and career-related professional knowledge, adds valuable work-experience in your portfolio and assists to explore your future career avenues.
Our fee structure is modest, budget-friendly and worlds' most authentic. The fee you kindly pay to our Mexican projects goes to and benefits the host families.
Your placement as interns will be made in among the most incredible and authentic places of the country. Mexico is a beautiful country in North America and boasts of Pre-Hispanic structures, Mayan architectures, volcanic mountains, elongated deserts and scintillating Pacific shores.
Your stay in Mexico as an intern will be colorful as you will be fully immersed onto vibrant and rich native culture.
To start with internship in Mexico, we suggest you to go through our webpage and receive all the details regarding fees, dates and project sites among others.
Choose the project that exclusively fits your personal interests, career preference and area of study and send an email to our coordinator who will reply you with all the information and details regarding our programs.
Orphanage Internship in Mexico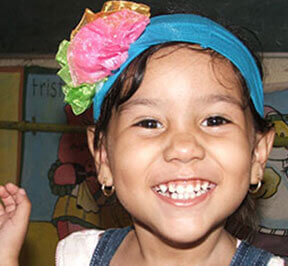 With our orphanage internship project in Mexico, you will be able to acquire valuable and practical professional experience while simultaneously assisting the project and orphans with day-to-day works and new ideas.
Your responsibilities as an intern in Mexican orphanage project are directed to enhance your work-skills and supporting the project.
You will teach English and other subjects to the children, reinforce life-skills, help them with gardening and daily chores, organizing events for them and supervising the project.
The project will be one of the most memorable experiences of your life-time as it will enrich your personal and professional growth.
At the end of the project, you will be certified by a letter of recommendation that makes you stand-out in crowd eventually helping you to explore future career avenues.
Our interns don't need pre-qualifications or experiences as such to register their names for our internship project in Mexico.
Our interns are expected to be adaptable to hot and humid climate, dedicated and with basic Spanish language skills. With Spanish, you will be able to communicate with our local team of staffs and project-children.
Teaching Internship in Mexico
English is the second-most accepted language of Mexico. Like many other countries, this language has become a valuable tool in Mexico as it helps a lot in tourism.
Our teaching internship project is developed and run by specialists as such to bring our interns' needs and global demands of English teaching career close to each other.
Depending upon your skills, qualification and confidence, you will be a teacher or a teacher's assistant. Our interns normally teach English language skills and other subjects to schoolchildren, instruct and involve them in different fun-learning activities and develop creative measures to boost their command over English language.
You will be guided and mentored by experienced teaching professionals during internship which will help you to gain broad-based experience and become fit to jumpstart a global career in teaching. In addition, you will get a chance to explore beautiful land and waterscapes and immerse onto vibrant Mexican culture.
As this project demands interns who aspire to become English teacher, the basic command over the language is must. Along with this, flexible and enthusiastic interns are expected to have basic Spanish language skills, yet it is not required.
Internship in Special Children Project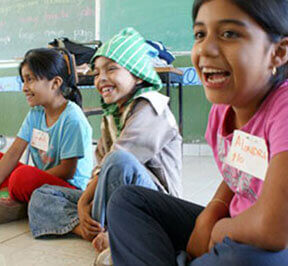 Special children project in Mexico aims to assist special and differently able children and provide them with love, care and support.
Children with learning disabilities, cerebral palsy, Down syndrome and deafness among others live with the project.
Internship in the project helps global students in gaining a clear understanding of professionalism in highly supervised work-setting.
You will act as an assistant of a teacher or a therapist in the project. As an intern, you will help the project-kids from pre-school to primary levels with different fun-learning and extra-curricular activities.
Your involvement as an intern in special children project is highly beneficial to you and the project. You will gain practical experience and exposure and hence improve your career decision making.
The internship located in the most incredible places of Mexico helps you look over the scope and suitability of your line of expected career.
The project intakes dedicated and adaptable interns who have interest and love for special children. Our intern-applicants are expected to have little bit of interactive Spanish, yet it is only a preference, not a pre-requirement.
Conservation Internship in Mexico
Sea turtles or marine turtles are the Testudines reptiles which continue to swim in oceans for some 100 million years earlier than human beings.
Due to reasons like over fishing, pollution and habitat destruction has made the species of sea turtle in Pacific coast of Mexico endangered.
The turtle conservation project thwarts the further depleting of biodiversity and checks the ongoing one.
Your responsibilities as an intern in turtle conservation project includes surveying suitable habitats, radio tag their movements and study their habits with 10 km stretch.
During days, you will clean and sanitize nests and protect the hatchlings. During nights, you will assist a patrol team. Furthermore, you are also free to run and lead environmental campaigns and awareness on wildlife conservation.
This internship project provides you with a deep insight of environmental hazards, biodiversities, beauty and life-cycle of endangered creatures like turtle and helps to acquire job, campaign and activism skills.
Our interns usually land at conspicuously great jobs after the completion of the project and acquire great job satisfaction. So, you will.
You don't need any of the skills or qualifications in the related field to participate in this project as an intern. Furthermore, our preference lies in basic Spanish language skills of our interns which relatively benefit their stay but this is not a requirement.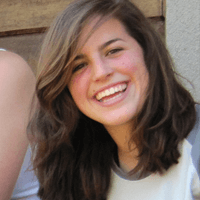 It was all worth it. I treasured the intimate moments travelling and experiencing together
Jessica Mills
- USA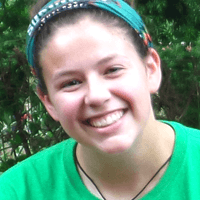 I was not ready to leave when my two months were up. It was an unforgettable experience.
Roberta Quis
- Australia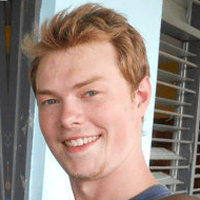 This was an amazing trip. I was immersed in new experiences, cultures, languages and people.
Kenneth Janes
- Canada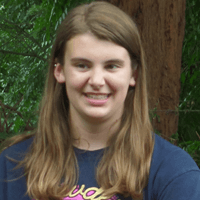 This experience was both exceptional and valuable. Project was extremely enlightening.
Lindsay Scott
- Germany
Supervision and Field support
While working as an intern in Mexico with Global Crossroad, your internship project is supervised and guided by experienced and qualified supervisors. In most of the cases, the head of the project will serve as the supervisor of your internship program.
The supervisors are experts in their respective areas where they will help you with any problem you have and guide you professionally till the completion of the project.
Depending on your qualification and time allocated for your project, you might need to pay an additional fee of $25-$50 per week to supervisors. Please communicate with our office or our country coordinator if you need personal supervision to help you in your completion of your internship project.
College credit for internship project in Mexico
Global Crossroad does not provide college credit for internship projects. Our local office or your supervisor will provide you with a letter and certificate on the completion of your program verifying your work as an intern and your job responsibilities as an intern.
If you need college credit for your internship, please contact your own university, college or professors.
Room/ Food
Our international interns in Mexico are provided with accommodations in a home base or with host families. Our home base is located in a safe and clean neighborhood and is near to internet cafes, local markets, local bus stop, police station and departmental store. Our home base provides comfortable bedrooms and community areas.
There is a shared and furnished kitchen, television and shared bathrooms with running water and clean bathrooms. Depending on the project locations, intern accommodations are also made with host families.
These families are well experienced in hosting international interns and volunteers for a very long time. Staying with host families will further immerse into the beautiful culture and Mexican way of life.
Three meals—breakfast, lunch and dinner are served to interns. We also provide vegetarian meals to interns which they must mention about it on their application forms. The fee you kindly pay to our programs is not inclusive to other meals and beverages except for three meals.
Specific details regarding accommodations, food and contact details of the local coordinator and the supervisor will be provided in a personalized internship placement document prior to your arrival.
Free time
As an intern, you will get a lot of free time which you can use it by exploring the incredible landscapes and colorful and vibrant Argentinean culture. Mexico is a beautiful country in North America and boasts of Pre-Hispanic structures, Mayan architectures, volcanic mountains, elongated deserts and scintillating Pacific shores.
Although we don't generally arrange activities for our interns, our local team of staffs will help you with necessary information for your various free time activities. There is lots of travelling and fun options which our local team of staffs will help you choose the best options.