Learn More About the Major Complaints and Problems of Volunteer Abroad and How to Solve Them
Discover more about which problems are commonly experienced while volunteering abroad, and how to solve or avoid them.
Learn about the common issues which volunteers abroad tend to complain about.

Get invaluable insights into typical problems, and what causes them.

Get key tips on how to avoid many of these potential issues and problems.

Discover the research tasks which can help you avoid making a poor decision.

Guaranteed lowest program fees in the US – starting from $100 - $200 per week.
18 countries, 200 projects and thousands of happy volunteers since 2003.
Major complaints and problems of volunteer abroad and how to solve them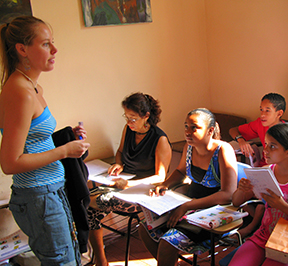 Before volunteering abroad, it's a good idea to research the most common complaints/problems that people have.
This can be done by reading through the thousands of volunteer reviews available online on individual organizations' websites and on independent review websites, such as gooverseas.com and abroadreviews.com.
They are filled with detailed descriptions of volunteer experiences, with comments on every single topic about volunteer abroad that you can think of.
You can also talk to others in your community who have volunteered abroad to find out what their experience was like and if they encountered any issues.
While the vast majority of people who volunteer abroad have a positive experience, there are still some who realize, for one reason or another, that it wasn't the right choice for them. The reasons can vary depending on the organization used, the personality of the volunteer, and the circumstances that the volunteer encountered.
Some volunteers realize the project they chose is not what they wanted, while others don't feel that their host family was the right fit for them.
It can be overwhelming to read the thousands of reviews online, especially if you are just beginning to learn about the volunteer abroad experience, so we've attempted to simplify the process for you. This article will detail some of the most common volunteer abroad complaints/problems and how to solve them.
Volunteering abroad is a big life decision, so it's important to read through each point and be aware of the problems others faced, so that you can take every precaution to avoid any issues should you decide to volunteer abroad.
Major complaints/problems of volunteer abroad:
1. Lack of communication
One of the main issues that volunteers face is a lack of communication between them and their volunteer organization. A good volunteer organization will be there for you from the moment you express interest in their programs to long after you've completed your service abroad.
Communication between you and your volunteer organization is essential, as you will have many questions along the way.
When you choose an organization, they should make themselves available to you through email, telephone, and other methods of communication, and should respond to your inquiries in a timely fashion. Their manner of response should be thoughtful, thorough, and patient.
Communication also includes support, and as an organization they should be willing to support you throughout your journey in any way they can. Support should come both before your departure and while you are in country. Should you have any problems while you are volunteering abroad, someone should be there for you either online or in person to help you out and make you feel safe and supported.
To ensure that you don't get stuck in a situation in which you are receiving little or no support, be mindful of how the organization responds to you from your first moments of contact. If they are slow to respond to your inquiries in the beginning, there is a good chance they will continue that trend during your time abroad.
Larger and more established organizations usually have a bigger staff that is equipped to answer questions quickly. Be observant and curious – ask them to give you details on the type of support you will receive while abroad, and if possible get to know your in-country contact person before you leave. Establishing connections from the beginning is important to ensuring your safety while abroad.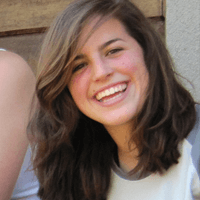 It was all worth it. I treasured the intimate moments travelling and experiencing together
Jessica Mills
- USA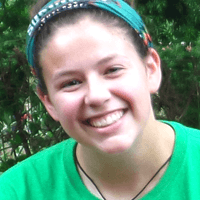 I was not ready to leave when my two months were up. It was an unforgettable experience.
Roberta Quis
- Australia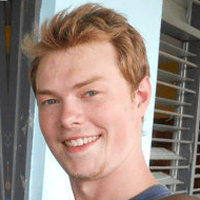 This was an amazing trip. I was immersed in new experiences, cultures, languages and people.
Kenneth Janes
- Canada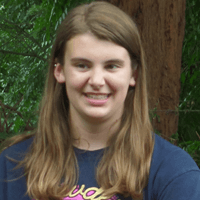 This experience was both exceptional and valuable. Project was extremely enlightening.
Lindsay Scott
- Germany
2. Issues with host families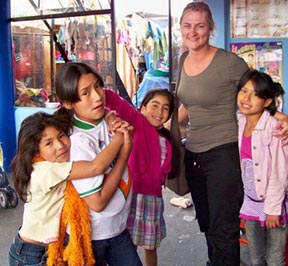 Living with a host family while abroad can be a really rewarding and educational experience and is a fantastic way to immerse yourself in the culture of the country you're in.
For the most part, volunteers have very positive experiences with their host families, but it is necessary to take some precautions before deciding to live with a host family to avoid any conflicts along the way.
First of all, you need to ask your volunteer organization some very important questions: are host families vetted? How? What specific rules or restrictions come with living with a host family? How far does the host family live from your work placement? Do they speak English? Will communication be a problem? Have they hosted volunteers before?
Once you find out if host families are properly chosen, you can ask further questions about what your living conditions will be like.
How many people live in the house? Do you have access to everything you need? Will you have your own bedroom? The volunteer organization should also gather information from you (your likes, dislikes, food allergies, what type of living conditions you are used to, etc.) to ensure that they match you up with an appropriate family.
It's important to remember that you are most likely moving to a developing country where you won't have access to all the comforts you are used to in the Western world. While some volunteers do have access to things like Wifi, you shouldn't assume that you will.
If it's something you definitely need, coordinate that with your volunteer organization beforehand. In general, though, don't expect to have access to all the "extras" that you are used to having back home. With that said, don't be afraid to speak up if you are being deprived of something essential, such as enough food or clean drinking water.
So, to avoid any issues with host families, it's important to find out as much information as possible from your volunteer organization before going abroad. It is also very beneficial to begin communication with your host family before you get there (if possible), or to speak with a previous volunteer that has lived with that family. And, of course, remaining flexible is the key to remaining happy.
Understand that what you are used to may not be what your host family is used to. Communicate with your host family as often as possible to avoid any confusion or frustration.
3. Issues with work placements
One of the biggest complaints from volunteers is that they are having issues with their work placements. Perhaps they were told they'd be working with needy public school children, when they ended up teaching at a private school. Or perhaps their work is not the same as what was advertised. While most volunteer organizations take care to develop trusted and secure relationships with local organizations, sometimes things do not go as planned, or volunteer expectations are not satisfied.
To avoid this problem, you need to acquire as much information as possible before you commit to a volunteer project. Speak with your organization and be sure to ask some key questions: How are organizations vetted?
Is there a committee that chooses organizations? Are all the organizations locally run? What sort of reputation does this organization have? Do they have a website? What exactly will my responsibilities be? Is there an on-site manager?
It might also help to get in touch with someone who works at the organization before leaving for your host country, or talking to a volunteer that has worked for them in the past. Ask for pictures, details, or whatever else you feel you need. Also, be sure to ask if your in-country coordinator does check-ins at your volunteer placement to ensure that things are going smoothly.
A good volunteer organization will ensure that the information presented on their website matches the work volunteers will be doing, but it's always best to double check by speaking directly to your volunteer organization. They should be able to provide you with a basic work schedule outline, so you can know exactly what to expect.
4. Not enough work
Some volunteers have complained that, instead of being given the opportunity to work hard and share their skills, they are spending most of the day waiting around for instructions or to be given work. Or, you might encounter a situation where there are too many volunteers sharing one placement, and there's not enough work to go around.
There are certain steps you should take to ensure that these types of problems do not occur. As mentioned above, speak with your volunteer organization to find out details about your work schedule – they should be able to provide you with an hour-by-hour breakdown.
Also, some volunteers make the mistake of arriving to their host country during a holiday or vacation period when people are not working. Plan ahead – ask your volunteer organization when is an appropriate time of year to arrive to ensure that there is work waiting for you.
5. Issues with money
When researching which volunteer organization to choose, you should be very careful to examine what exactly their fees are and where exactly your money is going. Volunteers who end up complaining that they've spent too much money are the ones who did not do proper research before leaving. Most websites should have a clear section on program fees.
In most cases, you will be paying a registration fee (usually around $299) and a program fee, which is determined by the type of program and the duration of your stay. Some projects, such as medical projects, have extra fees because of project-specific costs. This is normal, but make sure you still compare prices with other organizations to ensure you aren't being tricked. Most volunteer organizations will not pay for your flight, travel insurance, visa costs, medical costs, or personal expenses.
Keep this in mind when budgeting for your travels. Some volunteer organizations detail the allocation of their registration and program fees directly on their website. This makes it possible for you to see how much of your money is doing to your host family, your project, and the organization's staff. Remember, high quality organizations will be transparent with you about where your money is going.
Conclusion
In conclusion, before making the big decision, it's important to ask: what are the major complaints and problems associated with volunteer abroad? While the answers may vary, the most essential way to prevent any problems remains pretty universal: Ask ahead of time.
Keep an open line of communication with your volunteer organization and ask for as many details as possible. If they are a good organization, they should be able to easily give you what you need. Do your research and use your instincts. If something doesn't seem right, investigate! You'll be doing yourself a big favor in the long run.