Looking for a way to volunteer abroad and change the world without spending lots of money?
We have lots of tips on how to apply bargains and stretch your budget, making it easier to find the perfect program for you
Learn the essentials stages all volunteers should know about

Key facts on all things relating to applying for a volunteer work

The do's and Don'ts of application

Addresses the biggest concerns you might have about how to apply for volunteer work

Guaranteed lowest program fees in the US – starting from $100 - $200 per week.
18 countries, 200 projects and thousands of happy volunteers since 2003.
Take a minute to complete the form and we will be in touch.
How to apply for a volunteer job or volunteer work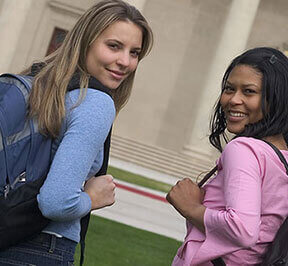 Applying for and booking your volunteer trip is the next step in the process of becoming a volunteer abroad.
After you have done thorough research and decided on an organization and program that fits your needs, you will probably be wondering how to apply for volunteer work.
It is usually very simple to apply online – all you need to do is fill out the application. Different organizations have different methods for approving applicants – sometimes they will ask you to interview, other times you'll have to write a statement of interest.
This allows the organization to determine whether you're a right fit and whether you really are interested in making a difference.
Once you've been approved, the next step is booking your trip. Work with your chosen organization to get everything in order and to finalize your spot in their program.
While booking your final trip can seem overwhelming, as long as you plan ahead and make sure you know everything you need to get done, you won't have to worry.
Below, we've addressed some of the biggest concerns you might have about how to apply for volunteer work.
How far in advance do I need to apply?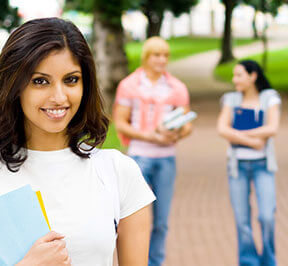 While there is no definite answer for how far in advance you should apply, earlier is always better. Once you've been accepted by your organization, you'll need time to book your flight, purchase any belongings, purchase visas, arrange your immunizations etc.
We recommend that you apply for volunteer abroad at least 3 months before you plan to leave, although many organizations will allow you to apply up to 2 weeks before your intended arrival.
Remember, flights will be cheaper if you buy them in advance, and if you need to get immunizations/vaccinations, they sometimes require 4-6 weeks to be done.
It's also important that you don't rush the preparation process. If you are stressed out before leaving, you may forget to bring important items and it could put a damper on the start of your trip.
You are preparing for a life-changing adventure, so take your time and enjoy the process.
How do I apply for a volunteer abroad program?
When figuring out how to apply for volunteer work, you will probably notice that most international volunteer organizations have an online application. Simply click on the button to apply/book and you will be redirected to this form.
Sometimes they are rather extensive – you'll need to supply your personal information, project of choice, reasoning behind wanting to volunteer, and more.
You will also most likely be asked to make a refundable deposit that goes toward your overall application fee. This can range from $50 to $500 depending on the organization.
The deposit is simply meant to hold your spot in their volunteer program. If for some reason you decide not to volunteer with them, the deposit will be returned to you.
If you come across an organization that does not follow this procedure or does not offer a refundable deposit, be wary. Read reviews and do research on whether the organization is legitimate or not.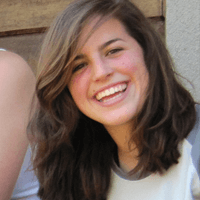 It was all worth it. I treasured the intimate moments travelling and experiencing together
Jessica Mills
- USA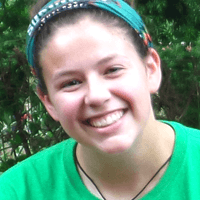 I was not ready to leave when my two months were up. It was an unforgettable experience.
Roberta Quis
- Australia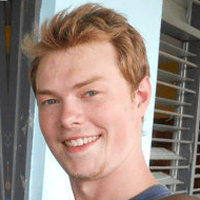 This was an amazing trip. I was immersed in new experiences, cultures, languages and people.
Kenneth Janes
- Canada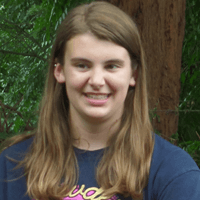 This experience was both exceptional and valuable. Project was extremely enlightening.
Lindsay Scott
- Germany
What happens after I apply?
After you submit your online application, it is forwarded to your host country's main office, where the local staff will review it, assess your interest in the program, and examine your educational and personal background to determine if you are a good fit for the project.
They should contact you if they see any problems or need additional information from you. Otherwise, the next step would be to arrange your spot with the project coordinators and assign your accommodations (host family, volunteer housing, etc.).
The local office then submits a confirmed report/outline of your volunteer service to the organization's main office, where it is then reviewed again.
Once the organization's main office receives your information and it is approved, you will receive a confirmation of your acceptance and the details of your placement. This should include everything you need to know about pre-departure requirements, project details, itineraries and schedules, visa information, vaccination requirements, in-country office details, accommodation details, and more.
If you opted to participate in any orientation sessions, you should receive details about that as well. Depending on the organization and what they provide, you may be sent additional information or preparation materials.
How long does it take to get accepted? Is there a screening process? Can I be rejected?
The average amount of time it takes for your application to be received, reviewed, and processed is 1-3 weeks. Bigger international organizations are usually equipped with a larger staff and a streamlined acceptance process that can handle large volumes of volunteer applications.
While it is unlikely that a volunteer will be rejected, there is usually a criminal background check performed for all potential volunteers.
If you have any prior criminal history, be upfront about it to your organization. For those looking to do volunteer work with children, it may affect whether you are accepted or not, but be sure to work this out with your organization.
Unless you have a serious criminal background, you will most likely be accepted. Some organizations require an interview or personal essay before acceptance, but this varies from organization to organization, so be sure to ask about what is required of you.
Do I need to pay to book? How much?
Yes, you will most likely have to pay a booking fee, which should be a portion of your total application/registration fee. For instance, if your application/registration fee is $299, and your booking fee is $99, you will have $200 left to pay after you are accepted.
Booking fees are usually refundable if for some reason you are not accepted or decide not to do the program. Booking fees are necessary to ensure that the applicant is serious about applying for the program.
Is there a refund if I cancel?
As mentioned above, organizations can usually refund your booking fee if you change your mind about applying. This varies depending on the organization, so make sure it is clear whether your organization has a refund policy.
If you have already been accepted and have paid the rest of your application/registration fee but then decide you cannot do the program, you may or may not be able to get a full refund, depending on the organization. Each one has different refund policies, so check with them to make sure.