Internship programs in South Africa
The most affordable price, guaranteed. Starts at $500

Pay fees directly to your host families and projects.

Safe and meaningful internship experience

A wide range of internship programs available… choose what suits you the best
Internship can be more exciting when it is performed in foreign countries. Global Crossroads runs and manages state-of-art internship projects in South Africa where you can learn and practice valuable skills and engage with your future career choice in professionally supervised cross-cultural setting. You can choose the project of your choice amongst orphanage work, English teaching, HIV/AIDS awareness, social service and daycare.
Your internship in South Africa will be rewarded by cultural immersion and global perspective. As our projects are widely reviewed and popular, involving in one gives you more benefits---bolstering your resume, learning professional habits, learning from the ground level, mentored by experienced supervisors, travelling to most exotic landscapes and immersed onto vibrant culture. In addition to that, our internship projects in South Africa are budget friendly and supportive to local host families. While you carryout different activities as an intern, you will support underprivileged and disadvantaged communities and enhance your personal growth.
To start with our projects, you can go through the outlines in our webpage where you find all details and information. We welcome your queries regarding South African projects sent via email and will be more than glad to reply them.
Dates: Internship in South Africa
All Internship programs in South Africa start every Monday of each month. However, if there is travel constrains, you can start any project on any day.
Prices: Internship in South Africa
Global Crossroad is committed to offering the most affordable and highest quality Internshiping work in South Africa . We strive to keep our costs low. The humanitarian side of the business is our passion.
Global Crossroad's Internship program in South Africa application and registration fee cost US $299. The application fee covers the cost of advertising, program promotion, and office expenses (rent, utilities, and staff salaries in USA office).
In addition to the application fee, you are required to pay a weekly program fee . You will pay your weekly fee directly to the country coordinator, who in turn will allocate it to your host family, project and other in-country support we offer to our Internships. This way, the fees that you pay will benefit those who rightfully deserve them, and not for company profit.
| Duration | Cape Town | Surf Project |
| --- | --- | --- |
| 1 Week | N/A | N/A |
| 2 Weeks | $500 | $800 |
| 3 Weeks | $650 | $1,100 |
| 4 Weeks | $775 | $1,400 |
| 5 Weeks | $850 | $1,700 |
| 6 Weeks | $925 | $2,000 |
| 7 Weeks | $1,065 | $2,300 |
| 8 Weeks | $1,250 | $2,650 |
| 9 Weeks | $1,375 | $2,875 |
| 10 Weeks | $1,550 | $3,100 |
| 11 Weeks | $1,650 | $3,375 |
| 12 Weeks | $1,750 | $3,650 |
| 13 Weeks | $1,865 | |
| 14 Weeks | $2,025 | |
| 15 Weeks | $2,135 | |
| 16 Weeks | $2,250 | |
Mandatory Comprehensive Travel Insurance $3.49/day
Program fees cover:
Accommodation (volunteer house or host family)
Food (local food 3 times a day)
Airport pick up
In-country support
Personalized project
Pre-departure information
Certificate of completion
Fundraising ideas and letters
Discount for returning volunteers
Program fees exclude:
Visas
Airfare
Personal expenses on soft drinks and foods
Daily transportation
Airport return transfer
The Internshiping trips in South Africa program fees will cover expenses that will begin on the first day of the program (usually the first or third Monday of the month) to the last day of the program. If you arrive before the first day of the program or you decide you stay beyond your program's last day, you will be responsible for the additional expenses, which would typically be around $30 a day for room and meals at a hostel.
Orphanage Internship in
South Africa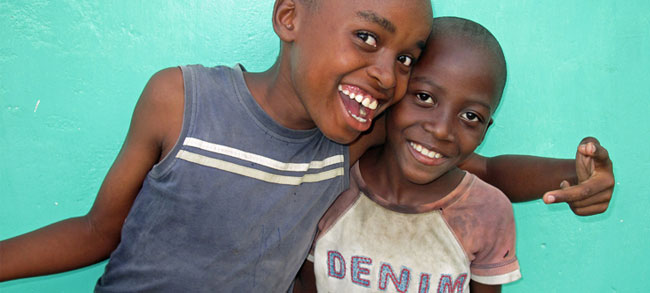 Orphanage internship project in South Africa is well-planned and well-structured working platform for international interns where they accomplish different tasks to support local orphans and to enrich their professional and personal growth.
Our interns with orphanage project carryout different activities in close supervision and guidance of experienced local team of staffs. As an intern, you will teach English and subjects like math, science and physical education, arrange fun-learning and extracurricular activities, reinforce life-skills and help the project with various administrative tasks, future plans and awareness programs on personal hygiene, healthcare and nutrition.
During internship in orphanage project, you will gain on-field proficiency and appropriate valuable job skills in professionally built work-setting. Along with travelling onto exotic local landscapes and cultural immersion, internship provides you with a standout work experience that opens a window to your future career in social sector.
Basic interactive English language is required from intern-applicants to participate in this internship project. In addition, interests in social service and childcare of interns largely count in the project.
Internship in Street Children
Project
Street children project helps bringing South African children off the streets into safe and healthy project environment. There are many children in South Africa who end up in streets every year.
As an intern with street children project in South Africa, you will carry out different activities focused to improve qualities of the children's lives and bolstering your personal and professional growth. You help outreach programs that boost these children's self-esteem and send them to school.
Internship in street children project in South Africa fuels you with adequate and professional working-space with which you get a chance to help local underprivileged children and attain personal growth and professionalism. You will also get immersed into local vibrant South African culture and strengthen your portfolio as standout.
You don't need to have any pre-requirements to apply for street children project. However, your child-loving nature deserves high value in the project.
Teaching Internship in
South Africa
Teaching internship project in South Africa is tailored to meet the demands of English teaching and the needs of aspirant teachers in a well-structured and supervised professional platform. The project equally benefits local South African schoolchildren by making them competent in English language skills.
As a teaching intern, you will be assigned as teacher or an assistant depending upon your qualification, skill and confidence. As intern, you will teach English language and other subjects to local students, arrange fun-learning, creative, extra-curricular and sport activities, organize field and project trips, help local teachers with lesson plans, curriculum development, fundraising and future plans.
Teaching internship in South Africa provides you with an exclusive professional work-setting where you can acquire and practice teaching skills. Teaching internship is run and managed by qualified supervisors further helping you to explore and clarify your career aspirations and shore up your portfolio. Furthermore, you will get a chance to explore the incredible land and waterscapes with immersion onto vigorous South African culture.
Basic and interactive English language skill is required for you to participate in South African teaching internship project. Other than this, there are no other prior experiences or qualifications necessary for intern applicants. However, qualities like interests in teaching and love and passion for children largely fits the project.
HIV Internship in
South Africa
HIV and AIDS infection are rampant in African continent and so is in South Africa. It has destroyed many lives and has devastated many families. HIV internship project in South Africa helps to reduce HIV infection rate by counseling and to rehabilitate the affected communities.
As an intern with HIV project in South Africa, you will involve or participate in awareness, motivational and educational activities to aware local denizens about the disease, its preventive measures, symptoms and outcomes. You will also counsel patients in local hospitals and health centers, increase personal risk perception among youths and organize seminars and campaigns.
You will gain real-world exposure of HIV/AIDS caused havocs and devastations in recent years. This adds to your ground-level understanding of disease and acquires skills and professionalism needed to carry out on similar projects and job assignments.
There are no specified qualifications or experiences needed for you to get involved in this project. However, you need to have genuine interests in disease prevention and public health. We also run five-day cultural immersion and information program to make your stay more rewarding and fruitful.
Internship in
Day Care Center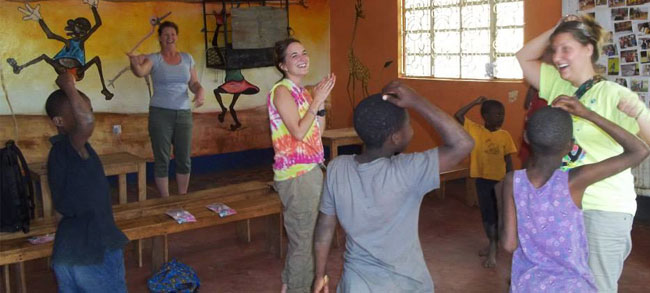 Internship project in day care center is designed for international students who love interacting with children and have interests in fields like child psychology. This project helps local working couple who are unable to pay for expensive day care service for their kids.
Your responsibilities as an intern in South African day care project are child-focused and include arranging fun-learning activities, help and recreate children with gardening, developing sport activities, helping with day-to-day activities of project, helping children with their assignments and teach them conversational English.
Internship in day care center enriches your knowledge, skills and professionalism in the best suited work-space while being mentored and guided by professionals. You will acquire resume building experience and gain an off-scale and global exposure.
Global Crossroads intakes hardworking and dedicated interns for day care project. There are no other pre-required skills, qualifications or experiences as such.
Supervision and
Field support
While working as an intern in South Africa with Global Crossroads, your internship project is supervised by experienced and qualified professionals. In most of the cases, the head of the project will serve as the supervisor of your internship program. The supervisors are experts in their respective fields where they will help you with any problem you have and mentor you p till the completion of the project. Depending on your qualification and time allocated for your project, you might need to pay an additional fee of $25-$50 per week to supervisors. Please communicate with our office or our country coordinator if you need personal supervision to help you in your completion of your internship project.
College credit for internship project in
South Africa
Global Crossroads does not provide college credit for its internship projects. Our local office or your supervisor will provide you with a letter and certificate on the completion of your program verifying your work as an intern and your job responsibilities as an intern. If you need college credit for your internship, please contact your own university, college or professors.
Room/
Food
Our international interns in South Africa are provided with accommodations in a home base or with host families. Our home base is located in a safe and clean neighborhood and is near to internet cafes, local markets, local bus stop, police station and departmental store. Our home base provides comfortable bedrooms and community areas. There is a shared and furnished kitchen, television and shared bathrooms with running water and clean bathrooms. Depending on the project locations, intern accommodations are also made with host families. These families are well experienced in hosting international interns and volunteers for a very long time. Staying with host families will further immerse into the beautiful culture and South African way of life.
Three meals—breakfast, lunch and dinner are served to interns. We also provide vegetarian meals to interns which they must mention about it on their application forms. The fee you kindly pay to our programs is not inclusive to other meals and beverages except for three meals.
Three meals—breakfast, lunch and dinner are served to interns. We also provide vegetarian meals to interns which they must mention about it on their application forms. The fee you kindly pay to our programs is not inclusive to other meals and beverages except for three meals.
Free
time
Besides internship, Cambodia offers you varied options to enjoy your evenings and weekends. The local members and staff at Cambodia can help you with the local information needed. This free time is the time of self discovery and exploration. Awaiting is the Angkor archaeological park, the national museum in Phnom Penh, The Killing Fields, S21 museum, Orussey market, rabbit island, mouth watering delicacies and more for you to explore yourself.