Internship programs in Cambodia
The most affordable price, guaranteed. Starts at $350

Pay fees directly to your host families and projects.

Safe and meaningful internship experience

A wide range of internship programs available... choose what suits you the best
Do you wish to have a wonderful internship experience at one of the most exotic countries in the South East Asia? Try our internship programs in Cambodia. Global Crossroad helps you strengthen your career in a superb learning environment through various projects like working in orphanage, teaching English, healthcare projects, creating HIV AIDS awareness and community development.
Waiting for you in Cambodia are the stunning temples of Angkor, historical monuments and beautiful places amongst the many major attractions of the country. Most of our internship projects are located in Phnom Penh.
Connect with not only us but the entire world through our internship programs at various projects. Email us for more information on travel dates, fees, accommodation and more.
Dates: Internship in Cambodia
All Internship programs in Cambodia start every Monday of each month. However, if there is travel constrains, you can start any project on any day.
Prices: Internship in Cambodia
Global Crossroad is committed to offering the most affordable and highest quality Cambodia Internship trips. We strive to keep our costs low. The humanitarian side of the business is our passion.
Global Crossroad's Internship program in Cambodia application and registration fee cost US $299. The application fee covers the cost of advertising, program promotion, and office expenses (rent, utilities, and staff salaries in USA office).
In addition to the application fee, you are required to pay a weekly program fee. You will pay your weekly fee directly to the country coordinator, who in turn will allocate it to your host family, project and other in-country support we offer to our Internships. This way, the fees that you pay will benefit those who rightfully deserve them, and not for company profit.
| Duration | All Other Projects | Medical project |
| --- | --- | --- |
| 1 Week | N/A | N/A |
| 2 Weeks | $350 | N/A |
| 3 Weeks | $444 | N/A |
| 4 Weeks | $550 | $750 |
| 5 Weeks | $635 | $935 |
| 6 Weeks | $720 | $1,020 |
| 7 Weeks | $830 | $1,130 |
| 8 Weeks | $940 | $1,240 |
| 9 Weeks | $1,035 | $1,435 |
| 10 Weeks | $1,130 | $1,530 |
| 11 Weeks | $1,205 | $1,605 |
| 12 Weeks | $1,280 | $1,680 |
Program fees cover:
Accommodation (volunteer house or host family)
Food (local food 3 times a day)
Airport pick up (arrival)
Program Orientation
In-country support
Personalized project
Pre-departure information
Certificate of completion
Fundraising ideas and letters
Discount for returning volunteers
Program fees exclude:
Visas
Airfare
Personal expenses, soft drinks and snack/extra food
Daily transportation expenses
Airport return transfer
Internship projects in Orphanages in
Cambodia
Though being renowned as the most stunning country, poverty has led the country down. The major victims are no other than the children. Global Crossroad has links with different orphanages in Cambodia that shelters these children. Our internship project will allow the interns to work for the orphanages to serve the children in need.
An orphanage deals with not only educating the children but looking after the overall development of a child. Interns can focus on academics by imparting theoretical and practical based knowledge to the children. Apart from academic studies, interns can help the children strengthen their linguistics, logical reasoning and critical thinking besides helping them in their daily chores. Interns can make the children indulge in extracurricular activities and teach them dance, music and various sport activities. If they wish, interns can help the orphanage in administrative works.
Internship in Cambodia enables the interns to acquire a first class internship abroad experience in their field of interest. With internship projects in orphanages, interns will have a closer picture of the lives of orphans. Association with the orphanages for internship will help those wanting to pursue their career in social work, NGOs and INGOs. This experience will bring a positive impact on the intern's physical, emotional and psychological behavior. Besides, honing self, interns shall be exposed to a country they have never been before. Staying abroad and living with the people so close is no less wonderful experience to share once back home.
There are no specific skills or qualifications required for doing internship at orphanage. However, interns should be affectionate, show as much love and care to children. The interns should be flexible and patient.
English teaching internship in
Cambodia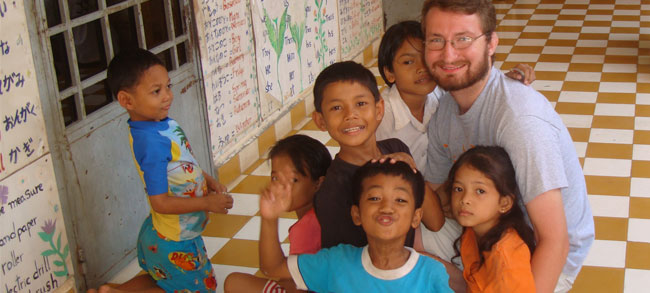 English learning in Cambodia is considered a luxury and is taught only in expensive private schools. It is merely a dream for farmers and middle class families to send their kids to private schools. Networks with various schools and universities in Cambodia allow the interns to enroll in English teaching internship and teach English to the youth for their bright future.
Interns will be responsible for taking English classes at various levels like schools, colleges and universities depending upon their potential and interest. From basic English to advanced learning, interns will have to make sure they teach English catering to every single individual's needs. Interns will not only teach but help the students improve their reading, writing and listening skills. Besides English, interns can also indulge their students with extracurricular activities and assist the faculty in revising the curriculum. Interns can also take their students on educational tours for a better comprehension.
Teaching English to the needy will not only complete your internship in Cambodia but by the end of this project the interns will realize how teaching has helped them improve and sharpen skills of their own. This internship is essential to those who are thinking to pursue teaching as a profession. Interns will acquire better understanding of teaching techniques, student psychology and classroom dynamics helping them further enhance their teaching career. Exposure to exotic locations and encounter with people from different background shall broaden your professional and personal perspective.
There are no specific skills or qualifications required for English teaching internship. However, interns with a certification or degree on English teaching would be preferable. Individuals with high command in English and fluency are encouraged to apply.
Community development internship project in
Cambodia
The Non Government Organizations in Cambodia are carrying out development projects in sectors such as poverty, education, diseases, women empowerment etc. Offered here is an exclusive internship opportunity in collaboration with the NGOs to uplift the country's state and maintain a standard of living for its people.
The work at these NGOs entirely depends upon the intern's field of interest. Law, marketing, communication, English, health, engineering; there are many sectors interns can have their hands on depending upon their caliber and potential. The basic responsibility is to work closely with these NGOs to fulfill their objectives in supporting and training people for their overall development.
Interns willing to pursue their career in development studies are encouraged to apply for this internship project. An opportunity of having hands on experience with so much to learn from the community projects in the developing country like Cambodia will leave no space for disappointment.
This internship program for community development project demands no skills or educational qualifications. The students with keen interest to work for society, community and developmental projects are encouraged to apply. Interns should be willing to work in odd circumstances, should be flexible, patient and cooperative.
NGO Internship
project
There are many Non Government Organizations (NGOs) in Cambodia aiming to serve the people who are still trying to overcome the dreading past of Khmer Rouge government and lead the country towards progress and prosperity. Internship in Cambodia gets you to work in an NGO and help them achieve their mission of improving the life of Cambodians.
NGOs focus on various sectors such as democracy, development, human rights, income generation, land reform, agriculture and so on. The role an intern varies on the project and intern's skill and interests. A student of law can help the people apply for their land rights. Those with skills in development work can assist in reporting, writing proposals for fundraising. You can support the community by introducing income generating activities. Interns with knowledge on land planning/distribution can help establish land and fishery communities in Cambodia.
NGO internship project can highly benefit those having an interest in development studies. This is the best opportunity for interns to encounter the developmental activities of a developing country. Besides, you will have a trip of a lifetime travelling to this wonderful country and relishing its beauty.
There are no skills and qualifications required to join this internship project. However, interns studying development studies are recommended to apply. Interns should be passionate about community development and should be flexible, open minded and hard working.
Healthcare and medical internship in
Cambodia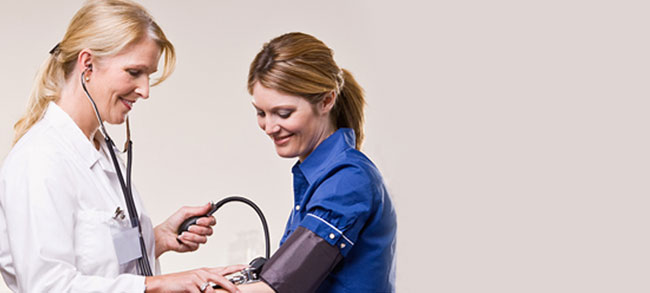 Visit Cambodia and enrich people's life with your support. The Cambodians need your assistance for medical procedures and advice. People are suffering from many preventable diseases due to lack of medical resources and personnel. This is a fabulous internship program to work at various health centers and hospitals in Cambodia to bring a change in your life by saving theirs.
The interns are expected to assist in the medical field as per their licensing and qualifications. The basic duties will include measuring blood pressure, height weight, assisting doctors in examining and while operating the patients. The interns can provide basic first aid and prescribe medicines. The interns can also involve themselves in administrative works of the health care and hospitals as per their wish.
Interns will have to work closely with the local doctors and surgeons hence providing them with hands on experience in the medical field which will further add a value to their professional career. Not only is the internship program limited to providing medical assistance to the needy, the interns can also acquire practical knowledge working on the field. Cambodia is the perfect place to kick start your career on medical field while taking pleasure in the enchanting culture and natural beauty of Cambodia.
Dedicated medical professionals and aspiring medical and nursing students, therapists can apply for the internship. The interns are expected to submit a medical proof or certification before applying for the internship. The interns should be proactive, patient and enthusiastic in their field of interest and ever ready to serve for the needy.
HIV/AIDS awareness project in
Cambodia
Cambodia is not aloof from the devastating outbreak of HIV/AIDS. Poverty and illiteracy have added more to the ongoing spread of this disease. The HIV/AIDS awareness internship program in collaboration with different local organizations in Cambodia facilitates the interns to help the infected people and launch awareness campaigns in the community.
The major responsibility of the interns is to treat the infected patients with care and initiate educational and training campaigns to bring awareness in the community. The awareness campaigns and conferences shall outline basic cause of the disease and make the people aware of its preventive measures. The interns can also help these local organizations in their administrative works. Interns can help with providing education materials, counseling, testing and fundraising.
Being involved in the HIV/AIDS awareness internship project brings a remarkable impact in your life. Besides, it will impart you with an experience you can never have anywhere else. Working so closely with people will give you a glimpse of how difficult it is for infected people to survive in the society and how a basic knowledge can help millions of people kick this epidemic out. Serving for the needy shall develop humanitarian traits in you. With a mesmerizing travel to Cambodia and encountering the beautiful landscapes, you will not regret the experience.
There are no specific skills and qualifications required to enroll in the HIV/AIDS internship program in Cambodia, however, interns will have to possess patience and express compassion towards the HIV infected people.
Supervision and
Field support
In our internship programs, the interns are directed by a group of supervisors who are experienced and qualified in their respective fields and will ensure the interns face no problems while their stay at Cambodia. They are most likely to be the head of the project you are assigned on. You might have to pay an additional cost to the supervisors depending upon your qualifications and time allotted by the supervisors. Please communicate with our office or our country coordinator if you need personal supervision to help you in your completion of your internship project.
College credit for internship project in
Cambodia
Global Crossroad does not provide our interns with college credit for internship projects. Our local office or your supervisor will provide you with a letter and certificate on the completion of your program verifying your work as an intern and your job responsibilities as an intern. You can earn an academic credit for internship projects at Cambodia by pre arranging the project with your college/university. The students shall have to coordinate with their faculties and professors regarding the college credit for internship prior applying.
Room/
Food
There are arrangements for room at our guesthouse or at the host family with a provision of meals three times per day. The stay at a guesthouse or at the host families totally depends upon the location of the project. Our guesthouse in Cambodia is located in a very safe neighborhood in the capital city of Phnom Penh near the Olympic Stadium and the Orussey Market. The guesthouse is located at an ideal place with an easy access to departmental stores, restaurants, local market, internet cafes and local bus stations. The guesthouses or host houses are well equipped with comfort beds, communal areas, common bathroom, a large terrace with hammocks, television and internet access. We make sure our interns face no problem while their stay during internship project.
Most of our host families have prior experience hosting international visitors and look forward to welcome interns from different corners of the world. Our host families are friendly and hospitable. They are as much equally eager as our interns to learn and understand other's culture. If our interns have special request on the food (for eg. Vegetarian food) it is highly recommended to stay at guesthouse, for meat is a basis for most Cambodian meals. The program does not entertain any other expenses. Interns are to bear added costs other than room and food.
Specific details regarding accommodations, food and contact details of the local coordinator and the supervisor will be provided in a personalized internship placement document prior to your arrival.
Free
time
Besides internship, Cambodia offers you varied options to enjoy your evenings and weekends. The local members and staff at Cambodia can help you with the local information needed. This free time is the time of self discovery and exploration. Awaiting is the Angkor archaeological park, the national museum in Phnom Penh, The Killing Fields, S21 museum, Orussey market, rabbit island, mouth watering delicacies and more for you to explore yourself.