How to prepare to volunteer abroad: packing tips
Join the thousands of volunteers who are making a meaningful difference with their lives.
Feel what it's like when someone else's life has been made better because YOU were there
Partner with others who know that a better world begins with changing a single life
Your safety is always our priority... every volunteer location and project has been thoroughly vetted
Contribute in the way that is most meaningful to you... with many life changing projects
Guaranteed lowest program fees in the US – starting from $100 - $200 per week.
18 countries, 200 projects and thousands of happy volunteers since 2003.
Take a minute to complete the form and we will be in touch.
How to prepare to volunteer abroad: packing tips
If you're wondering what to pack for volunteer abroad, this article will outline the best methods for preparing for your adventure.
t can be very overwhelming and stressful to put your life in a suitcase and hope that you've brought everything you need. Follow our packing tips for volunteer abroad and you won't have to worry about leaving anything behind.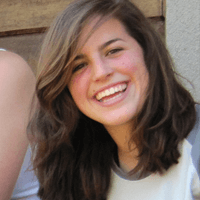 It was all worth it. I treasured the intimate moments travelling and experiencing together
Jessica Mills
- USA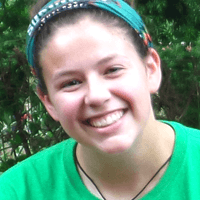 I was not ready to leave when my two months were up. It was an unforgettable experience.
Roberta Quis
- Australia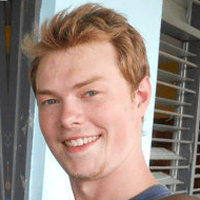 This was an amazing trip. I was immersed in new experiences, cultures, languages and people.
Kenneth Janes
- Canada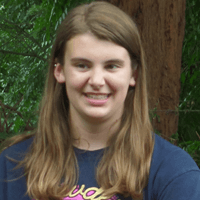 This experience was both exceptional and valuable. Project was extremely enlightening.
Lindsay Scott
- Germany
What do I need to pack for volunteer abroad?
Start your trip off on the right foot by packing everything you need for your time abroad.
Of course, everyone's needs are different, and what you will bring with you depends on many factors, mainly the country you're traveling to, the season, the type of work you'll be doing, the length of your stay, your personal needs, and more.
When deciding what to pack for volunteer abroad, think ahead and try to anticipate what you might want to have with you in certain situations.
Your volunteer organization may be able to provide you with their own recommended list of items that is tailored to your location. The important thing is not to panic when it comes to packing – even if you forget something, you can almost always find something similar wherever you are, oftentimes at a much cheaper price than you would buy it at home.
Also, remember that you may be carrying all your belongings on your back or dragging them around in a suitcase, so pack as light as you can and choose reliable travel ware.
Packing tips for volunteer abroad:
Passport and travel documentation (including travel insurance papers/card, itineraries, important contact information, copies of medical history/list of allergies and medications
Ziploc bags – when it comes to travel, they are good for everything, don't take up space or weight, and are handy to have around
Travel adapter and convertor if needed
A camera and other electronics – only take the essentials. If traveling with expensive or easily damaged electronics, make sure you get insurance
A small safety kit, with things like aspirin, Band-Aids, insect repellent, sunscreen, antiseptic, gauze, vitamins (especially vitamin C), anti–nausea and anti–diarrhea medication, etc.
A small amount of extra cash- you can exchange money when you land
A small daypack for carrying your daily essentials
Comfortable, durable, and ideally waterproof shoes
Flip flops – even if it won't be summer where you're going, flip flops always come in handy when showering
Depending on the season, sunglasses and a bathing suit
A light rain jacket or umbrella, depending on the season and place
Depending on the season, a warm jacket, hat, and gloves
Work gloves for those doing physically demanding work such as construction, maintenance, etc.
A country guidebook and/or foreign language dictionary (optional)
A book, or some kind of personal entertainment – Books can take up a lot of space and weight. Use an e-reader, or take one book with you and exchange your book for another once you reach your destination. You can usually find other volunteers in the area to exchange books with.
Basic toiletries
A reusable water bottle
Small gifts for your host family, and/or small gifts for schoolchildren if you will be teaching
A small flashlight and batteries, if you don't already have one on your phone
Clothing – bring clothing that is appropriate for your location, season, and the type of work you are going to do. Packing clothes that can easily be layered is key. Don't over pack! Keep items to a minimum and just do laundry when you need to.
One slightly more formal outfit for any unexpected formal nights
Family photos
Baby wipes
Above are some of the key packing tips for volunteer abroad. Of course, each person's situation is different. Some may need more, some may need less.
You will need to examine the situation you'll be staying in when you arrive – will you be provided with towels, sheets, bedding, etc.? If not, you may want to bring some of those things or think about buying those items when you arrive.
When packing for volunteer abroad, what you don't want to do is over pack. Almost every volunteer finds that they didn't use much of what they thought they would need.
Read as many online reviews and online packing suggestions as possible before you go. Listen to what past volunteers have said, and what they recommend you bring.
If you follow our packing tips for volunteer abroad, you'll be making a great start!