Living with a host family
Join the thousands of volunteers who are making a meaningful difference with their lives.
Feel what it's like when someone else's life has been made better because YOU were there
Partner with others who know that a better world begins with changing a single life
Your safety is always our priority... every volunteer location and project has been thoroughly vetted
Contribute in the way that is most meaningful to you... with many life changing projects
Guaranteed lowest program fees in the US – starting from $100 - $200 per week.
18 countries, 200 projects and thousands of happy volunteers since 2003.
One of the best ways to get the most out of your volunteer abroad experience and immerse yourself in the culture is to live with a host family.
If you're being placed with a host family, you may have some questions or host family concerns about what it will be like.
article will address some of those questions to help you feel prepared and comfortable about living with a host family.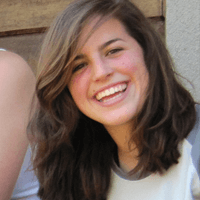 It was all worth it. I treasured the intimate moments travelling and experiencing together
Jessica Mills
- USA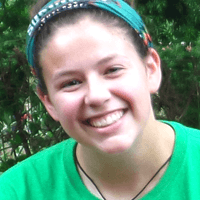 I was not ready to leave when my two months were up. It was an unforgettable experience.
Roberta Quis
- Australia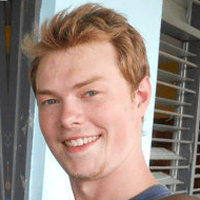 This was an amazing trip. I was immersed in new experiences, cultures, languages and people.
Kenneth Janes
- Canada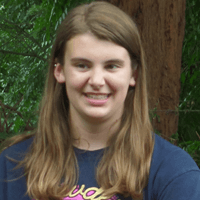 This experience was both exceptional and valuable. Project was extremely enlightening.
Lindsay Scott
- Germany
What is living with a host family like?
Living with a host family is a very unique experience. You are welcomed into the home of strangers, offered food and a bed, and treated as a member of the family. It may seem very strange at first, but usually in foreign countries the guest is treated like the most important person in the house.
Upon your arrival, you may feel a little out of place and need some time to adjust. This is normal. Take your time, arrange your belongings, and get to know your host family.
Oftentimes, one of the first things that you'll do when arriving at your host family's house is sit down with them and drink tea. This is a great chance to introduce yourself and get to know the people you are living with.
Although there may be a language barrier, you will discover new ways to communicate with each other. Remember, they are getting used to you just as much as you are getting used to them.
As a volunteer abroad, it is a good idea to bring a small gift for your host family upon your arrival and offer it as a token of respect and gratitude for letting you into their home.
Volunteers often bring items or foods that are representative of their home country, which is a good way of sharing a small piece of your life and background with your host family.
As you spend more time with your host family, you will find that it's a lot like living with your own family.
Sometimes you'll spend quality time together cooking meals, sharing stories, or playing games, and other times everyone will be busy with their own work and will keep to themselves. You should be prepared for the ups and downs of normal family life.
You also need to remember that you are sharing the space with other people. Be respectful- don't take excessively long showers, don't eat all of their food, and don't leave behind a mess
Pitch in and help as often as you can. You will have a lot to learn from your host family, and your host family will learn a lot from you, so view the experience as a positive exchange.
Will I have a chance for cultural immersion and language practice?
Yes, living with a host family is the perfect opportunity to immerse yourself in the local culture and practice the local language. When you live with a host family, you are getting a first hand look at what life is like for the average local family.
You'll witness how they spend their days, what sort of foods they eat, and what type of living conditions people are dealing with on a daily basis. Most likely, your host family will know little or no English, so you'll be forced to communicate in the local language.
This is the best learning tool. Involve yourself as much as you can in the daily activities of the family and you'll come away with a thorough understanding of the local culture.
Will my host family be friendly? Will I be accepted easily?
Most likely, your host family will welcome you with open arms and accept you as a member of the family. They may also be a bit nervous about meeting you and making an impression.
Take it one day at a time and get to know each other. With that said, it's important to remember that local customs and culture can differ greatly from western culture and customs.
Controversial issues like religion, politics, gender roles, and sexual orientation should generally be avoided. If these topics come up, approach them carefully and realize that your host family is used to very different societal norms. As long as you each respect each other, you should have no problem being accepted by your host family. Should any issues arise, discuss the problem with the in-country support staff.
What are the benefits of living with a host family?
There are many benefits to living with a host family. First, it is often a very cheap option for living comfortably while volunteering abroad. When compared to the cost of renting an apartment and feeding yourself, you are saving a lot of money.
, by paying your dues to your host family, your money is going back into the local community and providing an extra income to a local family. So, even when you are not "on the job," you are still helping the local community just by being a part of it.
Third, you are gaining an incredible experience. Not many people can say that they've traveled to a foreign country and gotten a first hand look at what life is like as a local.
You will learn so much from living with a host family, including being exposed to a new language. Having knowledge of a foreign language is an invaluable skill and makes you stand out more to future employers.
What do I need to know while living with a host family?
As mentioned above, be respectful toward your host family while you are living with them. Eat meals with them, engage in conversation, and get to know them. There is nothing specific you need to know other than to keep an open mind and be prepared to learn something new each day.
It's a good idea to do research on the familial customs of the country you are going to. Learn ahead of time what you should and shouldn't do. Something that may seem normal to you may be very offensive in your host country, so avoid embarrassing or uncomfortable moments by researching the customs of your host country ahead of time.