Highlights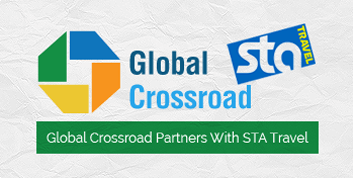 Global Crossroad has an extended family of more than 100 hard-working em ployees from across the globe. Global Crossroad maintains a central office in Dallas, TX (U.S.), and our family includes the staffs in the United States, our in-country coordinators, and associated staffs in 18 countries.
Global Crossroad family is committed to offer our volunteers high quality and enriching volunteer and/or internship experiences, along with captivating travel and work abroad opportunities.
In each of our partner countries, Global Crossroad maintains an office of a local in-country coordinator whose job is to support our volunteers. Our coordinators have a distinguished and successful history of working with international volunteers. Most of our in-country coordinators have served in a variety of service-oriented occupations: as expedition leaders, social workers, trek leaders, teachers, and other professions before they joined Global Crossroad.
What our Volunteer says
I am leaving Nepal a different person – Nepal has been an incredible adventure and I would recommend it to everyone!


Jessica Nelson
I love Costa Rica and can't wait to come back! Thanks Global Crossroad for getting me here and living the dream!

It is a life experience that I strongly suggest to anyone that want to spend some time abroad and want to have an amazing experience!!!

This has been a great opportunity. From my placement to the family here in Kasoa, everything has been exceptional. I would love to come back and stay longer.