Healthcare and medical internship project
in Nepal
The status of healthcare and medical system in Nepal is very poor. While the capital of the country enjoys the facilities of big equipped hospital and clinics, most of the rural parts located outside the capital lack resources and manpower. The mortality rate is much high in these rural areas due to issues with pregnancy and lack of proper knowledge and preventive measures about the most common and treatable diseases. If you are working as medical practitioner or are willing to practice medicine then join our healthcare and medical internship project and improve the lives of the ones who are in desperate need.
Interns will have to work as an independent medical practitioner or assist the local doctors as per their medical license and experience acquired. Major duties include regular check up of the patients, measuring blood pressure, temperature, height and weight. Interns can conduct therapies and counseling for the patients. Interns can go for regular rounds, diagnosis, providing first aid and prescribing medicines to the patients. Interns can work in rehabilitation centers or set up classes for the local people to make them aware of the disease and its preventive measures. Campaigns can be launched to give information on cleanliness and personal hygiene.
Interns enrolling in the healthcare and medical internship project can gain a first class internship abroad experience. With the on field practice, it is the best opportunity for the aspiring medical practitioner to learn and sharpen their skills. Plus, it would directly benefit the interns to work under the supervision of matured and experienced doctors. Interns will learn the art of dealing with patients and treating them with care. As they say practice makes a man perfect, this internship experience can help you perfect your knowledge and techniques. Getting involved in a life saving journey in the country where most people are in dire need of it is an overwhelming experience personally and professionally.
Interns wanting to join this internship project are required to submit a certification proving their medical credentials to Global Crossroad before the arrival at the project centre. Interns with no license or ID will not be able to join us to reduce the potential risk.
Teaching young Buddhists monks internship in
Nepal
Buddhism is the second most practiced religion in Nepal after Hinduism. Nepal witnesses followers of Hinduism and Buddhism in a much larger scale. Nepal is full of beautiful monasteries where many monks reside and preach about religion and practices. With English being the most common language to communicate, it became very essential for the monks to learn English. Get a memory of lifetime with this internship project that ensures a spectacular travelling to a wonderful country and amazing experience of living in the monasteries.
The primary task for the interns is to teach English to the monks for 3-4 hours a day either in Tibetan children's village or local monastery in Kathmandu. Teaching English will entail teaching grammar, pronunciation and vocabulary taking into account the development and improvement in reading, listening and speaking skills simultaneously. The interns can form an English based curriculum that monks can practice even after the completion of the internship period. Interns can help the monastery with administrative affairs like cleaning, sweeping and fund raising. During free time, interns can get the monks involved in extracurricular activities like dance, music, poetry, acting and games.
Teaching English to the Buddhist monks is an achievement in its own. Plus living in a serene atmosphere with the religious preaching can be a source of enlightenment to your life. If you wish you can engage in the spiritual sessions and enjoy the Buddhist rituals and prayers along with the Buddhist Monks. This is the best chance for you to visit a country presenting a vivid picture on Nepalese culture, Buddhist religion and many other religious and spiritual elements. As much knowledge you will give to these monks, the double or more you will gather from the experience.
Interns do not require any skills or qualifications to join this internship project however fluency in English is necessary both in written and verbal. Also interns are expected to abide by the norms and values of the monastery and should maintain peace and harmony throughout the internship period.
Conservation project
internship in Nepal
Increasing settlements and supplying to the demands of overgrowing population have caused deforestation and destruction of the natural resources that was once abundant in Nepal. Lack of education and awareness has impelled the local people to continue this act without considering the long term effects. Our concern to this issue has led to partnering with the local environmental organizations in Chitwan that encourages youths to join our conservation project internship to contribute in saving the planet.
The interns will have to work for the local organization taking care of the nursery and indigenous seedling which is later distributed to the local villagers and throughout Nepal at free of cost. Conservation internship includes tasks such as plantation, digging, weeding, trimming, pruning, filling plastic bags and applying water to plants. Sowing seeds, watering and collecting seeds are the other duties. Interns will have to take care of all the works related to nursery and administrative works of the conservation centre. Interns wishing to teach English during their free time can work in a small orphanage and school located in Chitwan. Arrangements for this can be done after your arrival to Nepal.
Global Crossroad offers you the best of internship programs that would not only boost your career but introduces you to a project that can change your life forever. Those having a concern over nature and preserving the environment can join this program and contribute to make a difference. This internship will directly benefit to those who want to pursue their career in environmental science and studies. It is a matter of pride to work in the conservation project in a country renowned for its greenery and famous as the second richest country in terms of water resources.
To join this internship project, interns need to have a strong will power to save the environment and be dedicated to conserve it from extreme conditions. Those willing to partake in this project should be physically strong, mentally active, patient and hard working. This project does not require any specific skills or qualifications other than this.
Photojournalism internship project
in Nepal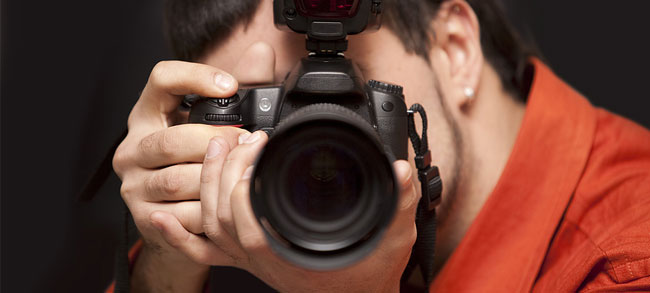 Global Crossroad brings a very innovative and unique internship program for those who want to try their hands on photography. Photojournalism internship project is a splendid opportunity for the aspiring photographers to acquire practical and professional experience from a matured and highly experienced mentor. The interns can take the best out of them in a country with beautiful landscapes, scenic mountains and abundant flora fauna among the rich culture and dynamic festivals.
Interns will be closely working with their supervisors or mentors. The interns will have to meet their supervisor on a daily basis, take the assignments, travel to photo locations and report it back at the end of the day. Interns will have to cover all the aspects of life in Nepal be it events, happenings, cultural activities, scenic views, panoramic landscapes, day to day activities and festivals. Interns will be communicating and interacting with the local Nepali for a deeper understanding of the culture and social activities. Interns can share their own ideas and creative concepts with their mentor.
This internship project will help the interns to learn the art of photography from a mentor who has been a known face to the photojournalism industry in Nepal. The interns can learn, practice and hone their camera skills and techniques. The assignments and projects around the town will provide the interns with ample opportunities to not only expose their talent but explore the beautiful country. This project will most definitely add value to your resume and will help you get immensely indulged in the people, culture and lifestyle. Nepal will certainly prove to be one of the best locations for enrolling in the photojournalism internship project.
Interns enrolling in this internship project should possess a camera and know its basic functions. They should be familiar with the concept and practices of modern photojournalism. Interns should be flexible with timings and travelling to places. It is important they are enthusiastic, hard working, creative and easy going.
College credit for internship project in
Nepal
We do not have provisions for college credit for internship projects. If mandatory, interns are advised to consult their own college/university and pre arrange the whole project with the concerned faculties and departments. Global Crossroad shall provide our interns with a letter and certificate on the completion of their internship program in Nepal detailing your projects and activities. The consultations and arrangements with the university are to be done prior applying for the internship program at Global Crossroad.
Room/
Food
Global Crossroad arranges for shelter, food and supervision of our interns throughout their stay in Nepal. We have host families linked with us who have a great experience on sheltering the interns and welcoming them with as much love and affection. Interns are mostly provided with a private bedroom, but occasionally might need to share it with another intern of the same gender. Accommodation in the host family is simple, clean and well equipped and is located in a safe and much reputed community. The host families will make sure the interns face no difficulty while staying. Most of the interns prefer staying with the host families to understand the country and the culture better.
Staying at the host family, project hostel or home base depends upon the season and flow of interns. Interns may have to stay at the project hostel or home base both located just a few miles away from the local bus stations, restaurant, market, departmental stores and internet cafes. Wherever the stay is, security is our primary concern and we do not compromise in the quality.
We provide three meals a day i.e. breakfast, lunch and dinner. We do not entertain any side snacks or beverages however can be bought and consumed from any local market. In case of vegetarians, all the needs should be detailed in the intern's application form. We have in-country coordinator who is ready 24/7 for your assistance. Once arrived at the project centre, you shall have an access to the in-country coordinator's mobile number and can be in frequent touch.
Free
time
Interns may work hard entire day but they are free to do anything they like during evenings and weekends. A country with loads of temples will not fail to deliver you with varied range of temples built in different era with its own style and art. Thamel is a place you would prefer to enjoy your evenings at and get yourself relaxed. Besides, there are many places like Nagarkot, Dhulikhel, Pokhara, Chitwan for you to explore the beautiful mountains and scenic views. We do not arrange for leisure activities and sightseeing. However our local staffs and coordinator will provide you all sorts of information on whatever you choose for.