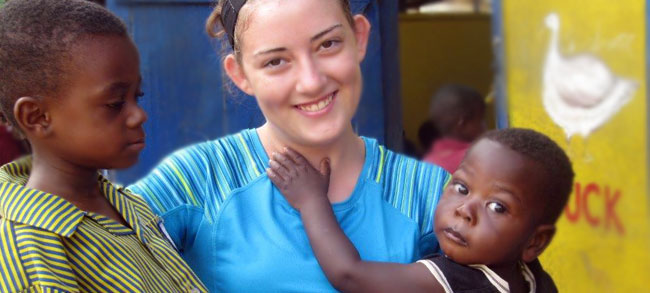 Looking forward to a career with a great start?
Looking for internship programs in Kenya that fit your strict budget?
The most affordable price, guaranteed. Starts at $150

Pay fees directly to your host families and projects.

Safe and meaningful internship experience

A wide range of internship programs available… choose what suits you the best
Waiting for you is a life changing journey through our internship program in Kenya. Lying in the east of African continent, this country has abundance of natural beauty and resources. You can boost up your spirit and create wonderful memories to be cherished forever. Join our internship program in Kenya and here is a chance to relish the most exciting trip while lending a hand to the people in need.
Kenya holds a great significance for its breathtaking and eye catching wildlife and landscapes. Kenya is most popularly known for the big five animals (lion, elephant, buffalo, leopard and rhino) inhabiting in their natural habitat. There are over 40 game reserves and national parks in this country, included in the world wonders is the widely popular national park of Kenya, Masaai Mara, best known for its wildebeest migration across the Mara river. You can enjoy every bit of your trip by exploring savanna safaris, magnificent view of Great Rift Valley, high mountains, serene lakes, pristine beaches and luscious forests.
Join our internship in Kenya to unfold multitude mysteries. Drop us an email and we shall provide you with all the information for your wonderful trip.
Fees and
Dates
All Internship projects begin on the 1st and 3rd Mondays of each month.
Global Crossroad offers the most affordable price for our internship programs considering the time and effort put in by our interns. Except our registration fee of $299, our fee starts as low as $150. We follow a unique and transparent fee model that delivers your payment directly to the host families. You can click the link to get the detailed information about internship fees in Kenya.
http://www.globalcrossroad.com/ghana/volunteer_in_kenya.php#pf
Internship project at
orphanages in Kenya
Many children in Kenya are orphans with the untimely demise of their parent due to HIV and poverty. Kenya needs interns to nurture these children and help them grow. Through internship project in Kenya, interns will work with orphanages that shelter many unfortunate children and provide them basic facilities. Let the children remember you forever. Join our Kenya internship project and make a difference in their lives.
The major duties include tutoring, homeschooling and engaging the children in various activities. Interns can teach English and other general subjects to the children. Children can be helped with their home works and assignments. During afternoons or evenings, interns can play with children and arrange extracurricular activities where they can showcase their talent of dance, music, drama and art. Intern can guide the children with their daily chores and teach them about personal hygiene and sanitation. Interns can involve in the administrative works of the orphanage such as cooking, serving meals, cleaning, gardening and so on.
Enrolling yourself to work in an orphanage for the welfare and development of children is a great humanitarian task. With your little time and effort, their lives can be changed forever. This internship is a project for a cause and to be a part of a valued project like this will not only add to your CV but enhance your future prospects. The project shall highly benefit to those willing to involve in social service or wanting to work for NGOs or INGOs. Staying with these children will give you a deeper insight of what their lives had been and thus endowing you with a lifetime learning opportunity of visiting a country rich with biodiversity and cultural heritage.
You do not require any skills or qualifications to apply for this internship project. Passionate interns willing to work with the orphans and nurture them are encouraged to apply. Interns should have a soft heart towards children.
English teaching internship
project in Kenya
The schools in Kenya have a high demand of English teaching interns due to lack of skilled teachers. There was a great revolution in the education system of Kenya when free education was announced to the students of primary level. As a result large number of children started attending schools with a very less number of teachers to teach. English teaching internship in Kenya allows the interns to work with the local schools and help the children acquire English education.
Interns can impart these children with English skills to improve their comprehension on grammar, vocabulary and punctuation and enhance their reading, writing, listening and speaking skills. Interns can arrange for activities or excursions for these children. Children could also be helped in various other subjects. Interns can help the school in revising the curriculum, introducing new chapters or new teaching methods.
English teaching internship project will be beneficial to those who want to take teaching as their profession. The internship will allow the interns to gain firsthand experience on teaching and understand the dynamics of classroom. You will get to meet student from diverse backgrounds aiding you to understand the country and delve deeper into the culture. This project will not only give a lifetime experience of serving these children but relishing the country and its mystifying beauty.
Interns are expected to have a strong command in English and posses teaching qualities. Interns should be active, enthusiastic and willing to help the children with English learning.
Healthcare and medical internship
project in Kenya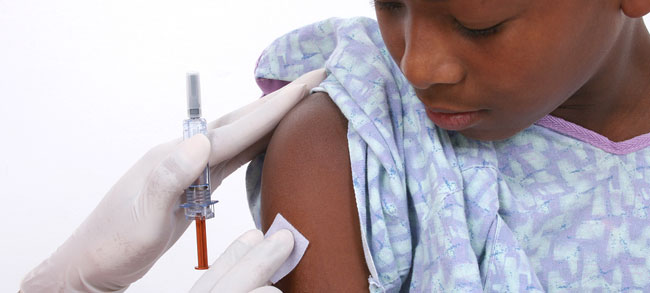 Many health hazards and serious circumstances in Kenya will bring you with lots of exposure and opportunities to exercise your skills and test your proficiency. Healthcare and medical internship project offers a learning of a lifetime for aspiring doctors, nurses and medical practitioners aiming to bring a positive impact in the lives of many. For those who want to lend a hand, join our Kenya internship project and start sowing your seeds now.
The role of the interns in the healthcare and medical internship project varies upon the skills and experience of the interns. Interns will have to work under the supervision of local doctors and assist them in the day to day operations. The major task of the interns may include measuring height, weight, temperature and pressure. Interns can opt for routine checkups, regular rounds, providing first aid care and prescribing medicines. Interns can also perform counseling and therapy sessions for educating and informing the patients of the disease and its consequences.
Internship in Kenya will be a rewarding experience in a sense that you will have a chance to try your hands on the medical operations and get firsthand experience under the supervision of qualified and experienced doctors while being mesmerized by the abundant biodiversity and beauty that the country unfolds. Awaiting is a lifetime experience that will change your live forever and will introduce an entirely different dimension in your life. Staying with the Kenyans and knowing their upbringing will help you immerse into the culture and fill your trip with wonderful memories.
For interns to apply for the healthcare and medical internship, you will have to submit a certification or medical credentials specifying your specialization in medicine. Interns should be willing to work in odd situations, should be able to handle serious circumstances and should be enthusiastic.
Awareness of HIV AIDS internship
project in Kenya
Hearing millions of people die due to HIV AIDS is depressing. Kenya has been undergoing the same situation since many years. HIV AIDS awareness internship project is an initiative of Global Crossroad that invites interns from worldwide to help the Kenyans from this epidemic. Internship in Kenya has become fundamental to raise awareness about the transmission and its consequences to prevent its spread further.
Interns will be working 3-4 hours from Monday to Friday. Interns can involve the community groups in launching campaigns and creating awareness among the people. Interns can educate the local people of the hazardous disease and its preventive measures. Visiting home and communities, conducting workshops, seminar, training and counseling to prepare materials and resources needed to educate and raise awareness. Interns can also help the infected patients and visit them at foster homes. Interns can spend some quality time with them sharing experiences or counseling other than distributing medicine, clothes, food and other supplies.
Internship in Kenya will open many doors for you. Involving in such a noble deed is a great act of humanity and this act will reward you in many ways. You will realize that there exists a completely different world than the world you live in. You will get to serve for those in desperate need of love and attention and your help will not only change their lives but completely transform your life. Witnessing the dense national parks and game reserves with the most diverse wildlife will bring you the best memories of your life.
Hard work, dedication and enthusiasm are very essential to apply for this internship project in Kenya. Interns should be able to cope up with the extreme challenges and circumstances.
Community development internship
project in Kenya
Internship in Kenya will allow you to work for the development of the Maasai region leading to put up local infrastructures and hence aiding people to live a quality life. Kenya being one of the poorest countries, lack basic infrastructures and lags behind in education and healthcare sector that leave many people with no choice but to migrate to other countries for opportunities. Internship in community development helps the Kenyans to develop the region for the overall growth by placing interns in Kenya for their assistance.
The role of the interns varies as per their interests and skills however the main objective of this internship project is to empower the local community. From education to medicine, roads, bridges, buildings to income generating activities, there are many sectors where interns can get involved. Other activities may include fundraising, building schools and orphanages, setting up micro-economic projects, educating the population and helping them improve their living standard. Interns can support women's group, arrange for welfare of children or assist in environmental cleaning and sanitation.
Serving for the community while being with them will open for you countless opportunities to be with the people and get up close and personal with them. You will get to know their lifestyle, culture, local food and social practices. In addition, involvement in the community development internship project will add value to your CV and make a positive impact in your life. This would be an experience you will cherish forever. Nothing compares to a smile that you put on people with your contribution. You can also strengthen your potential by using your skills and techniques for the community development.
Community development internship project requires no skills or qualifications. Enthusiastic, open minded, creative and hard working interns are encouraged to apply.
Cultural conservation internship
project in Kenya
Maasai in Kenya are the most well known ethnic group in Africa with their distinctive clothing, rituals, practice, norms and values. Their authenticity and unique culture is what makes them different from other cultures. To preserve this rare culture we have initiated cultural conservation internship project in Maasai region. Kenya will not have its significance if not for its culture and origin. For their upcoming generations to follow the same tradition, it is essential for us to preserve it now.
Activities in the Kenya cultural conservation internship project depend upon the skills and experience of the interns. Interns can get themselves engaged in activities that suits most to their interest. Interns can integrate with the local people to understand the roots, history and traditions of the Maasai. Interns can exchange ideas, introduce and execute ways to preserve their custom. The locals can be taught about the importance of culture and ways to preserve it besides teaching English. Interns can encourage the Maasai to increase their local produce and assist them to market the same to a larger market. Interns can provide guidelines on promoting their culture during the tourist season.
Internship in Kenya is a great way to experience all of what Kenya has to offer. This is the only project that brings you closer to the people and helps you understand their base. Sharing your ideas and culture to enrich their community, traditions and culture will prove to be an incredible cultural exchange. This is a lifetime learning experience. Involvement in this internship project will most certainly add value to your CV that you can flaunt forever. You will have the best time of your life staying with Kenyans who have immense love and affection to offer and so much to share amidst the beautiful flora and fauna, rejoicing the amazing wildlife.
It is very important the interns are sensitive about culture and its preservation. They should be open minded, dedicated and enthusiastic to work at all circumstances. No other skills and qualifications are required.
Supervision and
Field support
In our internship programs, the interns are directed by a group of mentors or supervisors for a proper guidance and effective learning. These supervisors are experienced and qualified in their respective fields and will ensure the interns face no problems while their stay at Kenya. They are most likely to be the head of the project you are assigned on. You might have to pay an additional cost to the supervisors depending upon your qualifications and time allotted by the supervisors. Please communicate with our office or our country coordinator if you need personal supervision to help you in your completion of your internship project.
College credit for internship
project in Kenya
Global Crossroad does not provide our interns with college credit for internship projects. Our local office or your supervisor will provide you with a letter and certificate on the completion of your program verifying your work as an intern and your job responsibilities as an intern. You can earn an academic credit for internship projects at Kenya by pre arranging the project with your college/university. The students shall have to coordinate with their faculties and professors regarding the college credit for internship prior to applying for Global Crossroad.
Room
/Food
Global Crossroad arranges for shelter and food throughout your stay in Kenya. We have home base, host families or project hostels to locate our interns. The home base is situated at Nairobi, approximately 30 km away from the Nairobi International Airport. The home base ensures a comfortable room equipped with all necessary facilities and proper security. The rooms in home base have multiple beds for you to share the room with many other interns giving ample opportunities to interact with people from different backgrounds. Home base is only a few miles away from the local bus station, local market, departmental stores, restaurants and cafés making your stay easier. Interns can communicate with our in-country coordinator in case of any problems. Our in-country coordinator is located at the home base and is ready to help 24/7.
Depending upon the season and flow of interns, you can be positioned either at project hostel or host families. Our host families and project hostels are used to having interns from different countries stay at their place and are equally delighted to welcome the international interns with homely environment. The experience of staying with the host families will help you learn vividly about the people, their culture and local food. The stay at project hostel is likely to be at orphanages. The orphanages have special arrangements to ensure proper meals and housing for international interns.
Global Crossroad has provisions for three meals per day; breakfast, lunch and dinner. Breakfast and dinner is served at the home base and lunch is normally arranged at project center. A personalized internship placement document will be presented to you detailing the accommodations, food and contact details of the local coordinator and the supervisor prior to your arrival.
Free
time
Our internship programs are not only limited to working at internship project centers but give our interns leisure time to travel and feel the country. Interns can enjoy their leisure time on weekends and evenings. We do not arrange for sightseeing and other recreational activities however our local staffs and in country coordinator shall help to provide all the information necessary. Our project centers are located at Nairobi and Maasai land opening you doors with a warm welcome from the locals to explore the wonderful mountains and landscapes. Nairobi is the capital and the largest city of Kenya. While at Nairobi, you can visit the national museum, Nairobi national park and try out the exotic safari rides. The most popular wildlife reserve, Maasai Mara is located at Maasai region where you can get up close with the wildlife and nature. The land is serene that will soothe you with a wonderful experience urging you to come back for more.