Looking for a way to volunteer abroad and change the world without spending lots of money?
We have lots of tips on how to grab bargains and stretch your budget, making it easier to find the perfect program for you
Learn about cost volunteer abroad programs that are affordable to all.
Make a positive difference to marginalized people without breaking the bank.
Explore fully funded volunteer program options, with life changing opportunities.

Lots of tips to help you find cheaper airfares and save money in various other ways.

Guaranteed lowest program fees in the US – starting from $100 - $200 per week.
18 countries, 200 projects and thousands of happy volunteers since 2003.
Take a minute to complete the form and we will be in touch.
How to prepare to volunteer abroad: choosing free or affordable flights and accommodation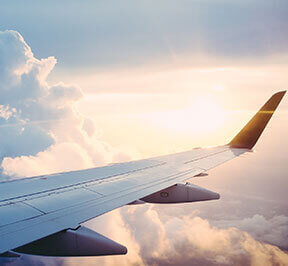 Finding an affordable flight before leaving to volunteer abroad can be a daunting task.
There are so many different airfare websites, airlines, and range of prices. How do you know which to pick? How do you know if you're overpaying?
In truth, buying your flight can be one of the most expensive parts of volunteering abroad.
Most organizations do not offer volunteer abroad with flights included, so it is up to you to save money and choose a flight that works for your budget.
If you want to volunteer abroad for free including flights, there are a few select volunteer abroad organizations that do cover your airfare, but these are usually school/specialized group affiliated organizations, such as organizations targeting a specific religion, ethnicity, background, etc.
Other volunteer abroad programs that include flights are the Peace Corps, Volunteer Service Overseas (VSO), and other long-term government funded programs.
Below you will find answers to some of the most common questions regarding volunteer abroad flights.
Can I find volunteer abroad with flights included?
Generally, most organizations do not offer volunteer abroad with flights included. This is in an effort to protect their prices. If you find an organization that covers airfare, you may notice that their program fees are much higher than usual.
This is because they are probably working the price of the flight into their program fees. With proper preparation and planning, however, you should be able to find an affordable airfare ticket, meaning it is much more economical for you to go with an organization with low program fees, and to purchase your airline tickets yourself.
As mentioned above, the only organizations that generally offer volunteer abroad with flights included are school/specialized group affiliated organizations that cater to specific religious groups, ethnic groups, or backgrounds.
Do I book the ticket myself?
Yes, you will most likely have to book the ticket yourself. Most people book their airfare online now, which should make the process of booking your ticket very simple.
Do your research and visit the websites of several different airfare providers and flight generators to compare prices to your destination on different dates and airlines. You can even set up price alerts that will email you when the price for a flight you are interested in falls lower.
Will my volunteer organization help me find cheap airfare?
It is unlikely that your volunteer abroad organization will be able to provide any help for finding cheap airfare, however you may wish to discuss the issue with them since every organization is different. Maybe they can provide recommendations for certain airlines to use or where might be the cheapest airport to fly into.
Use the internet to help you find the cheapest airfare. Websites like Kayak, TripAdvisor, Momondo, Yapta, Skyscanner, and many more, do a great job at compiling different airfare prices from around the internet to bring you the cheapest options. You may even get lucky and find a last minute airfare deal that fits your needs.
How much do international flights cost?
There is not one answer to this question.
The cost of your flight will depend on many factors: the airline, the time of year you are flying (for instance, flights are much more expensive during the Christmas/end of year holiday season, and in the summer months of June, July, and August), the country you are flying to, the country you are flying from, the airport you are landing in, and how far in advance you book your ticket. International flights can range anywhere from $500 to $3000, largely depending on your destination.
The key to finding a cheap ticket is planning ahead. Below you will find more information on the best ways to find cheap airfare.
Where can I find cheap airfare?
Buying your tickets online is one of the cheapest options. Use websites like Kayak, TripAdvisor, Momondo, Yapta, and Skycanner.
These websites gather together a list of cheap flights from thousands of airlines and travel websites, so you'll be able to choose from the most affordable options, all on one website, rather than searching for flights on the websites of a hundred different airlines.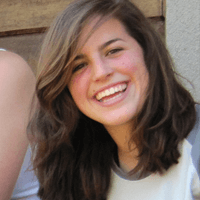 It was all worth it. I treasured the intimate moments travelling and experiencing together
Jessica Mills
- USA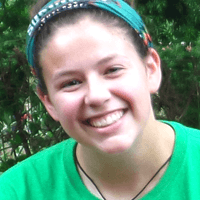 I was not ready to leave when my two months were up. It was an unforgettable experience.
Roberta Quis
- Australia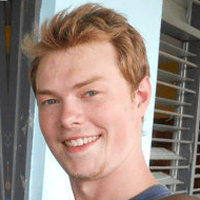 This was an amazing trip. I was immersed in new experiences, cultures, languages and people.
Kenneth Janes
- Canada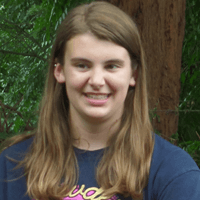 This experience was both exceptional and valuable. Project was extremely enlightening.
Lindsay Scott
- Germany
Are there any airlines that offer discount tickets for volunteers?
There are some travel websites that claim they offer discounts for travelers doing humanitarian work, such as Fly For Good, Safe Harbors Business Travel, Wilcox Travel, and Raptim Humanitarian Travel. You should research these websites and call a representative to see what type of fine print there is and what sort of documentation is needed to prove you are going abroad for humanitarian work.
Our research shows, however, that using online travel websites such as Kayak, TripAdvisor, etc., yield comparatively cheap prices and will get you the best deals.
How can I lower my airfare cost?
There are a few simple steps you can take to keep your airfare costs as low as possible. The key is planning ahead and doing thorough research. Here are a few tips:
Book in advance – Book your flight abroad as early as possible. If possible, try to book your flight at least 6 months in advance of when you want to depart. Of course, it is not always possible to book that early in advance, so just be sure to book at the earliest possible date. Do not wait until the last minute. Research has shown that, in general, booking at 3 pm on a Tuesday is the best day/time for finding cheap airfare.
Search for flights online – Use the websites recommended throughout this article to search and compare flight prices for different airlines, different dates, and different airports. Sometimes flying into a bigger airport will save you some money.
Don't travel in high season – While it's true that many volunteers spend their summers volunteering abroad, international flights are usually higher during the summer months of June, July, and August and during the Christmas/holiday season. Try to avoid flying during these times of the year.
Set up travel alerts – It's a good idea to set up travel alerts using Google, Airfarewatchdog, TripAdvisor, or some other alert system to notify you when the price for a flight you want has dropped.
Choose a budget carrier – Some airlines are known as "budget carriers", which means they offer cheaper-than-usual tickets for budget travelers. Budget carriers are usually specific to the country they serve, for instance a few budget carriers for Central and South America are Gol, Azul, Avianca, and TACA. A quick internet search can show you budget carriers for each country.
Search for student fares – If you are a college student, there are several websites that provide deals on flights. The most popular options are Student Universe and STA Travel. You will need to provide a student ID as proof of your enrollment before booking your ticket.
Take multiple stops – Direct flights, especially direct international flights, are often more expensive than indirect stops. If you don't mind taking a flight with multiple stops, this is a good way to save money.
Can I find volunteer abroad with free flights and accommodation?
Unfortunately, there are very few options of volunteer abroad with free flights and accommodation. Usually, they require a very long-term commitment and are government run organizations with government funding. Some of these programs include World Teach, the Peace Corps, and VSO.