What are The Most Popular Volunteer Abroad Destinations around the world?
Discover which countries and continents offer and attract the biggest number of foreign volunteers.
Some countries are popular because they offer a certain kind of volunteer program, such as wildlife conservation, or orphanage support.

Depending on your individual skills and talents certain countries may be a better choice than others.

Our staff can advise you on the possibilities if you are not sure where to choose.
Whichever project you choose you can be sure that sharing your time with those in need will be a life changing experience for all involved.
Guaranteed lowest program fees in the US – starting from $100 - $200 per week.
18 countries, 200 projects and thousands of happy volunteers since 2003.
What are the Most Popular Volunteer Abroad Destinations?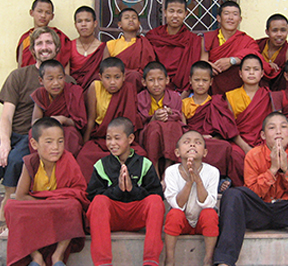 If you've decided that you definitely want to volunteer abroad, one of the first steps you need to take is deciding where to go.
So, what are the most popular volunteer abroad destinations?
There is no shortage of countries out there that are in need of dedicated, enthusiastic volunteers to do good work, so it can be overwhelming to have to choose just one place.
Some countries specialize in certain types of volunteer projects, while others maintain a broad selection.
Perhaps you have a certain skill or talent that naturally puts you in a certain location. Or maybe there is a country that you've always wanted to travel to, or a language you've always wanted to learn.
This article will describe some of the most popular volunteer abroad destinations. But remember - you will also need to figure out what type of interests you have and what type of work you'd like to do. That will help you narrow down your choices.
Currently, volunteer opportunities are plentiful in Asia, Latin America, and Africa, but you can still find work in other areas of the world. Of course, there are many additional countries in need that you won't see as an option on many volunteer abroad websites. That's because they may still remain unstable and unsafe for volunteer presence.
So, if you find that you're asking yourself "What are the most popular volunteer abroad destinations?" this article will present some of the best choices.
Asia – China
China is a limitless land of history, culture, and emerging modernity, all rolled into one.
It's one of the most popular volunteer abroad destinations, and it's obvious why. Here you'll find both swarming metropolises and serene rural landscapes. You won't have trouble meeting people – it's the world's most populous country.
And the Great Wall of China is a masterpiece all by itself. Most volunteer opportunities take place in and around Shanghai and Chengdu.
The two main China projects are teaching English and working in panda conservation centers, as the Giant Panda currently faces extinction.
Asia – Nepal
Nepal is nestled in the gorgeous Himalayan Mountains, with breathtaking scenery and warm and welcoming locals. But the economy is ridden with problems and they've been hit with a fair share of tragedies, such as a massive earthquake that struck in April 2015, killing over 8,000 people.
It is not unlikely to see many volunteer projects in Nepal focus completely on rebuilding houses and schools destroyed in the earthquake. In general, volunteer opportunities in Nepal take place in Kathmandu, Chitwan, and Pokhara (but may differ for earthquake-related work).

The most common volunteer opportunities are working in orphanages, teaching English to children in schools, working in healthcare, teaching English to Buddhist Monks, working in nature conservation, or doing a photo journalism project.
Asia – India
India is a large and diverse country with so much to see and do. The languages, the foods, and the diverse landscapes make for an amazingly rich experience for anyone who chooses to volunteer there. But the country has many issues, mostly stemming from an outdated caste system.
It's the second most populous country in the world, after China, but a large percentage of its population lives in poverty. Because of this, volunteers are very needed. Volunteer work usually takes place in and around the capital city of Delhi, and Jaipur.
The most common work choices are working in an orphanage, working on a medical or healthcare project, teaching English, participating in women's empowerment projects, or anything related to HIV/AIDS.
Asia – Cambodia
Cambodia is both a popular volunteer destination and a popular tourist destination. Its tropical climate and diverse wildlife make it a perfect spot for adventure-seekers.
95% of the population practices Theravada Buddhism, and the country is rich with beautiful temples and scenery. The country faces many sociopolitical problems, however, including poverty and corruption.
The capital city of Phnom Penh is where many volunteer activities take place, as well as Battambarg, Siem Reap, and Pursat.
There are a wide variety of volunteer projects to choose from, including working in an orphanage, working with special needs children, teaching English, working with NGOs, medical/health projects, HIV/AIDS awareness, and more.
Asia - Sri Lanka
Sri Lanka is a beautiful island destination south of India, located in the Indian Ocean.
As a volunteer here, you'll be able to experience Sri Lanka's magical rainforests, diverse wildlife, and pristine beaches. But you'll also be able to make a big difference.
Projects in Sri Lanka generally take place in the cities of Galle, Kegalle, and Pinnawala, with project ranging from orphanage work, to teaching English, to working on an elephant conservation project.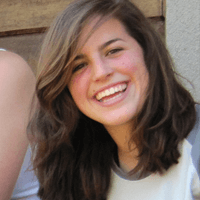 It was all worth it. I treasured the intimate moments travelling and experiencing together
Jessica Mills
- USA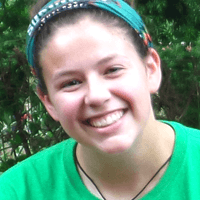 I was not ready to leave when my two months were up. It was an unforgettable experience.
Roberta Quis
- Australia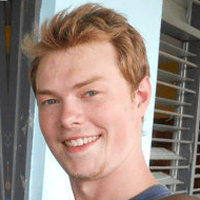 This was an amazing trip. I was immersed in new experiences, cultures, languages and people.
Kenneth Janes
- Canada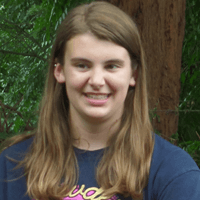 This experience was both exceptional and valuable. Project was extremely enlightening.
Lindsay Scott
- Germany
Asia – Thailand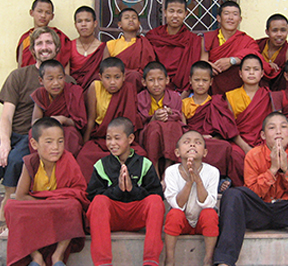 Thailand is well known as a top destination for volunteers, perhaps due to its beautiful beaches, ancient history,
Buddhist temples, delectable food, and the ultramodern capital city of Bangkok. But the country still experiences many problems, for which volunteers can make a big impact.
Most projects in Thailand take place in Surin and Ayutthaya, and include working with disadvantaged children, teaching English, medical/healthcare projects, building projects, teaching in Buddhist temples, and elephant conservation projects.
The people of Thailand are known for their warm hospitality, so be ready to have a wonderful stay in this tropical country.
Africa – Ghana
Ghana is nestled under the western wing of Africa, along the coast of the Gulf of Guinea. It's been recognized as one of Africa's most rapidly growing countries, with over 60 different ethnic groups coexisting within its borders.
Ghana has a rich history, peppered with stories of various kingdoms and empires, most notably the Kingdom of Ashanti. It declared independence from European colonization in 1957, and today is one of the most economically powerful countries in western Africa.
It produces petroleum and natural gas, as well as cocoa. Volunteers in Ghana will most likely find themselves in the cities of Accra Kasoa, Kumasi, Abor, Akatsi, or Hohoe & Vakp.
The most common types of volunteer work are working in orphanages, teaching English to children, medical/healthcare work, and HIV/AIDS work.
Africa – Kenya
Kenya lies along Africa's eastern border, and its unique location along the equator makes for diverse climates, terrain, and wildlife. Nairobi, the country's capital, is a bustling regional commercial hub that can easily compete with many big American or European cities.
Natural attractions include Lake Victoria, Mount Kenya, and abundant national parks. Agriculture is a widely successful industry in Kenya, with the country traditionally exporting tea and coffee.
Volunteer projects in Kenya typically take place in Nairobi and Maasai Land, with projects ranging from orphanage work, to teaching English, to medical projects, to HIV/AIDS projects, to community development, to cultural conservation projects.
Africa - South Africa
South Africa has had a long and complicated history. After the much welcomed abolishment of apartheid in 1994, the country has been struggling to regain its footing, leaving behind years of racial oppression.
Hanging on the tip of Africa, the country is a wonderfully diverse mix of languages (11 official languages), cultures, and plant and animal life, and is often referred to as the "Rainbow Nation."
It's impossible to get bored in South Africa with so much diversity going on, and for anyone interested in exotic plants and animals, South Africa is the place to be. But, among the people, there is also inequality.
The gap between the nation's poor and rich is becoming increasingly large, and that's where volunteers are needed most. The vast majority of volunteer projects take place in Cape Town, the country's legislative capital. Projects include teaching, physical education, healthcare, and orphanage work.
Africa – Tanzania
Tanzania lies along the eastern coast of Africa and is one of the poorest countries in the world. Following many years of European colonialism, mainly by Germany, the country declared independence as the United Republic of Tanzania in 1964. Like most of Africa,
Tanzania is incredibly diverse in terms of its language, population, and nature. It's home to 120 different ethnic groups. The famous Mount Kilimanjaro is also located here.
Unfortunately, Tanzania has been hit hard by the HIV/AIDS crisis, leaving many children orphaned. This is where volunteers are needed most.
Projects generally take place in Moshi and Arusha. Apart from working in an orphanage, you can also teach English, work in healthcare, work on an HIV/AIDS project, or participate in a women's empowerment project.
Africa – Uganda
Uganda is a land locked country in eastern Africa, bordered by Kenya, South Sudan, the Democratic Republic of Congo, Rwanda, and Tanzania. It is part of the African Great Lakes region.
Uganda declared independence from the British in 1962, but the country has had some troubling conflicts, most notably a bloody civil war.
As a result, there are thousands of displaced children in Uganda, which is an area where dedication and love from volunteers is needed most. As a volunteer in Uganda, you will most likely be working in the city of Kampala, with projects ranging from orphanage work, to teaching English, to medical volunteering, to working on HIV/AIDS projects.
Latin America – Argentina
Argentina is the 8th largest country in the world, and in between its borders holds a rich, colorful, energetic culture that will welcome you with open arms. Between the sporting events, musical performances, dancing, abundant art galleries, and nightlife, you'll always have something to do.
Along its coast, you'll find beautiful beaches and people that make relaxing look like an art. Argentina's economy is actually classified as high-income, but it still has significant social and economic issues for which volunteers are needed.
Volunteers will most likely serve in the city of Cordoba, the second largest after Buenos Aires, and work on projects involving at-risk youth, teaching English, community development, healthcare, dental care, working with NGOs, volunteering with disabled children and teens, and also providing professional support.
Latin America – Brazil
Brazil is Latin America's largest country, and brings in millions of curious tourists per year. It's endless beaches, vibrant and diverse culture, and of course the magical city of Rio de Jeneiro, make this a great option for volunteer abroad.
Explore the beauty of Rio while also making a difference. Most volunteer projects you find in Brazil will take place in Rio, and vary from childcare, to teaching, to teaching computer, to youth athletics, to handicrafts. Brazil is a diverse country, with a diverse selection of volunteer project opportunities.
Latin America - Costa Rica
Nestled in between Nicaragua and Panama in Central America sits Costa Rica, a small country known for its sandy beaches and touristic attractions, one of which is its bustling capital city, San Jose.
Costa Rica has had an interesting history. After a brief civil war, the country got rid of its army, joining a very small group of sovereign nations without a standing army.
Costa Rica's economy is quickly growing, with main sectors including finance, pharmaceuticals, and ecotourism. It has also made great strides in its environmental sustainability, and is known as one of the "greenest" countries in the world. Despite all this,
Costa Rica is still a developing country hungry for volunteers. The country's diverse lands make for diverse volunteer opportunities.
Most organizations will have many different options for Costa Rica, usually split up into projects in Puntarenas (orphanages and social welfare projects, medical clinic work, teaching English, marine projects), Guanacaste (working in nursing homes with the elderly, teaching English, working with animals, projects in eco-sustainability and feeding the homeless), and San Jose (working with kids, teaching English, healthcare projects, building schools and orphanages, conservation and environmental projects).
Costa Rica also specializes in turtle conservation projects in the Gulf of Dulce, Osa Peninsula, and Caribbean coast.
Latin America – Ecuador
On the northwestern side of South America lies Ecuador, a small coastal country with majestic views that makes for the perfect volunteer destination.
Trek through the awe-inspiring Andes mountains, explore tropical life on the Galapagos Islands, or have an adventure in the Amazon Rainforest. When you're not taking in the beauty of the country, you'll be busy volunteering.
Ecuador is still a developing country, and a lot of work still remains to be done in the areas of education and conservation. Volunteers generally serve in the capital city of Quito, or on the Galapagos Islands, with work ranging from teaching English, volunteering in an orphanage, working with street children, or environmental conservation projects.
Latin America – Guatemala
This little Central American country has endured a lot throughout its history. Guatemala was once the home of the Mayan civilization, before a series of intruders and civil wars ended in massacres of much of the indigenous peoples.
Today, much of what remains are remnants. Since the United Nations negotiated a peace accord, Guatemala has seen relative growth, but today still continues to struggle with high levels of poverty, crime, drugs, and general instability. Nevertheless, it remains a beautiful country that brings in increasing numbers of travelers each year.
As a volunteer in Guatemala, you'll most likely to be based in the city of Quetzaltenango or Xela. The most common projects include teaching English in rural schools, volunteering in an orphanage, working on a health/medical project, working with street children, or participating in a women's project.
Latin America – Mexico
The United States' fun-loving, colorful, and exotic downstairs neighbor is Mexico, the most populous Spanish-speaking country in the world.
After seceding from the U.S. and later forming a formal constitution in 1917, Mexico's economy has grown very quickly, and is on its way to becoming one of the world's top ten largest economies.
Its rich Hispanic culture and traditions, ancient ruins, beaches, and delicious cuisine, have helped bring in thousands of tourists per year. But among the local people, issues of poverty and lack of access to education and healthcare remain big problems.
Volunteering in Mexico is a truly rewarding experience, as you'll be helping this nation continue developing into a great economic power.
Volunteers are usually sent to the areas in and around Bucerias, Melaque, and Campamento Majahaus. Volunteer in an orphanage, teach English, work in special education, or opt to take part in a turtle conservation project.
Latin America – Peru
Peru is a developing country with a poverty level around 25.8%, but it's also a country of breathtaking beauty and fascinating history.
Located on the northwestern coast of South America, Peru is known for its ancient civilizations, delectable food, jaw-dropping natural landscapes, and of course, Machu Picchu, one of the seven wonders of the world. Who could resist an opportunity to live and work here?
Today, the population of Peru is actually very diverse and multiethnic. Although Spanish is the main language spoken throughout the country, most people speak at least one other language.
The capital city of Lima is a destination in itself – a hub of Peruvian culture, music, literature, history, and nightlife. Volunteers in Peru will usually be placed in Manu or Cusco.
Projects range from orphanage work, to working with street children and participating in educational programs, to teaching English, to working on a medical/healthcare project.