Do you dream of volunteering overseas but worry you are too old?
Age is definitely not a barrier; we have lots of exciting and meaningful volunteer abroad programs for people of all ages to choose from.
Use your life skills to change the lives of the poor and needy forever.

Choose your ideal volunteer program from a wide range on offer.

Enjoy low cost volunteer opportunities with no extra fees to middlemen.

All our projects are safe, organized, and supported by local staff.

Make lifelong connections and memories with local people who really appreciate it.
Take a minute to complete the form and we will be in touch.
Best Affordable Volunteering Abroad For Older People Programs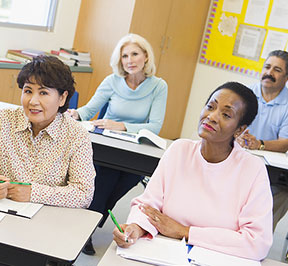 Looking for volunteer programs around the world? Would you like to see the world while volunteering? Do you have a tight budget, but still want to have rich experiences around the world?
If either of these apply to you, then volunteer programs around the world are exactly what you have been looking for.
At Globalcrossroads we specialize in helping you to find amazing volunteer experiences all around the world that won't break the bank.
We take pride in helping connect you with organizations from Argentina to Nepal, and all around the world that can utilize your unique skills and experience to help others.
Do you fantasize about going on adventures with programs like volunteering abroad for older people? Can you visualize yourself teaching English in Ecuador, volunteering at an orphanage in Nepal, or working with children in South Africa?
Global Crossroad is proud to provide you with a large selection of the best senior volunteer opportunities abroad.
No matter what your particular passions are, we have a program that will benefit from your support. The opportunities available through Global Crossroad's are all cost-effective, safe, and organized for optimal success.
Globalcrossroad Best Affordable Volunteering Abroad For Older People Programs
Discover our selection of Globalcrossroad's most affordable and rewarding senior volunteer opportunities abroad:
Senior volunteer opportunities abroad are great for expanding your horizons. If you've wanted to explore South East Asia, why not head to Cambodia with this great program?
As an English teacher at a rural school in Phnom Penh, you'll work with local students by helping them with conversational English and basic grammar.
Working anywhere from 15 to 30 hours per week, you'll also be treated to authentic Cambodian meals 3 times daily!
When it comes to Volunteering overseas for seniors, there's never a dull moment—and that's definitely true for this program, which sees volunteers teaching English in Ecuador.
Volunteers don't need any specific prior training except for a strong grasp of the English language.
It's recommended that you know basic Spanish in order to communicate with locals and better understand the culture.
Cape Town, South Africa, is a beautiful place for volunteering abroad for retirees.
But despite its natural surroundings, there are many underprivileged communities here. Volunteers with this program will be working with abused kids at a local orphanage.
You do need to be caring and kind, as you'll be offering support and nurturing to these special children.
Volunteering abroad for over 50's just got even more appealing with this wonderful program based in Rio de Janeiro.
Volunteers have flexible hours (between 10 and 30 per week) caring for children whose parents work during the day.
You'll get to promote nutrition by feeding them healthy meals, help them with school by teaching basic English, and engage their minds with active play.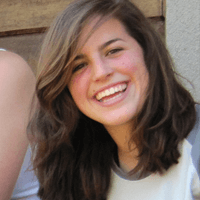 It was all worth it. I treasured the intimate moments travelling and experiencing together
Jessica Mills
- USA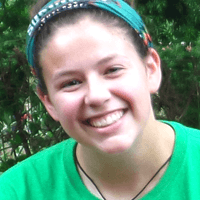 I was not ready to leave when my two months were up. It was an unforgettable experience.
Roberta Quis
- Australia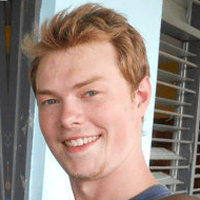 This was an amazing trip. I was immersed in new experiences, cultures, languages and people.
Kenneth Janes
- Canada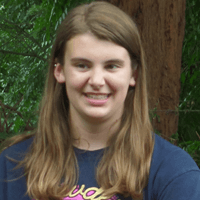 This experience was both exceptional and valuable. Project was extremely enlightening.
Lindsay Scott
- Germany
Are you curious about world religions? If you've always wanted to learn more about Buddhism, this program will be very fulfilling. As a volunteer English teacher in Galle, Sri Lanka, you'll be responsible for helping young monks to learn English.
This position is good for people who enjoy working with children, and respect Buddhist customs and traditions. This is just one of many great senior volunteer opportunities abroad that you can take advantage of.
This opportunity for volunteering overseas for seniors is aimed at those who enjoy spending time with children, and immersing themselves in local cultures different from their own.
Most volunteers will stay with a local family and eat traditional meals daily, alongside learning about Nepali customs and traditions.
The work ranges from 25 to 30 hours each week, including helping to fix dinners, and transporting the kids between places.
East Africa is a must-see region, if you've never been. Why not explore this exciting place while volunteering abroad for retirees?
Teaching English in Uganda offers volunteers a variety of ways to give back to the community in Kampala. The ability to speak English opens up a variety of job markets otherwise unavailable to locals.
As a volunteer here, you'll work one-on-one with students, as well as in the classroom.
If you want to make sure you're getting the most out of your retirement, consider these programs. When you embark on volunteering abroad for over 50's, you're opening up a whole new world of possibilities.
Journeying to another country and sharing your knowledge with locals is fulfilling for everyone. Plus, you'll learn so much in your time away. And it doesn't matter what your interests are: Global Crossroad offers a range of programs, from nursing projects and nature conservation to animal care and working with children. Don't be shy—check out our selection today!
The benefits of volunteering abroad for older people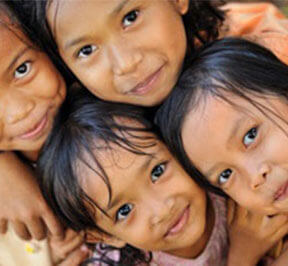 When looking into volunteering abroad for older people, you'll start to see how many advantages there are with this experience. From learning about new cultures to sharing your skills, the benefits of volunteering abroad are numerous.
Although some seniors sometimes wonder whether they'll have the energy for a trip like this, or concerns that the work will be too difficult.
The good news is that volunteering overseas for seniors caters specifically to what elderly people are able to do. The most important factor is you enthusiasm and positive attitude—the rest will come.
Volunteering abroad for older people, can even give you more energy for everyday tasks.
It's incredible what a little inspiration can do for a person's overall health. For retirees looking to do something productive with their newfound freedom, volunteering abroad for retirees is a priceless opportunity.
Folks over 50 will get a chance to use their skill-set and experience to give back to underserved communities in need. Imagine putting your people-skills to work by teaching English in Sri Lanka or Uganda.
Seniors have so much to give, including their education and wisdom, and volunteering abroad for older people lets them unleash their power.
Here at Global Crossroad, we've taken time to cull together some of the top senior volunteer opportunities abroad.
This is a wonderful to chance to dive into a subject you've always wanted to learn more about. It could be that you have a hidden love for teaching or deeply enjoy working with children. Or perhaps there are certain countries that are calling you.
Either way, Global Crossroad has put together an excellent selection of programs especially related to volunteering abroad for older people.