Are you a young person who cares about others, looking for a chance to join a cheap volunteer abroad program?
Check out these amazing safe, meaningful and affordable projects designed to suit teenage volunteers.
Share your youthful energy with disadvantaged people who really appreciate your time

Enjoy a low cost travel and volunteer adventure in many countries across the globe
Get practical experience which is invaluable to build your future career

Feel confident that all programs are fully supported, safe and well organized

Change the lives of people in need, your work will be remembered forever.
Take a minute to complete the form and we will be in touch.
Best Inexpensive Under 18 Volunteer Abroad Projects
Do you dream about traveling to different countries with under 18 volunteer abroad programs? Can you see yourself working on a marine life project in Costa Rica, volunteering with an NGO in Cambodia, or teaching English in China?
Global Crossroads offers a wide selection of the best under 18 volunteering abroad opportunities in the world. Our programs range greatly—so no matter what you're interested in, you can be sure to find a program that suits your personality.
Volunteering abroad is a game-changer for many. Just ask anyone who's already given it a shot: after you come back from your time away, you'll be a new person. Global Crossroad's myriad options for affordable volunteer abroad programs let you explore all that life has to offer.
Specifically, our under 18 volunteer abroad programs enable young people to make the most of their summer holidays or gap year. Check out Global Crossroad today to create a better future tomorrow.
Globalcrossroad Best Inexpensive Under 18 Volunteer Abroad Projects
Explore Globalcrossroad's offerings for the most exciting under 18 volunteering abroad opportunities: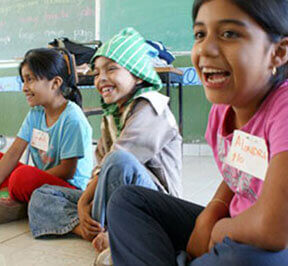 This program for volunteering abroad under 18 is perfect for people who are interested in working with special needs children. Volunteers will support and care for local children with disabilities.
Your responsibilities will include helping the children with their daily routine, teaching English, and supporting local staff.
Cape Town, South Africa, is a fascinating place filled with various demographics. Discover all it has to offer with this wonderful under 18 volunteering opportunity. As a volunteer with this program, you'll be working at a local orphanage between 25 and 30 hours per week.
You can stay anywhere from 2 weeks to 12, offering your support with feeding, clothing, and playing with children. No prior childcare experience needed.
If you're interested in the ocean and underwater creatures, check out this volunteer abroad under 18 program in stunning Costa Rica.
Lucky volunteers will have the incredible opportunity to work with turtles, sharks, and whales for various initiatives including breeding.
You'll gain expertise in animal maintenance, food chains, and proper environmental care.
While there are a plethora of under 18 volunteering abroad opportunities, this one is particularly good for teens with an interest in Southeast Asia. Located in Phnom Penh, volunteers must stay for a minimum of 4 weeks for the Community Development project, and 5 weeks for the Human Rights project.
This is a great program for students wanting to pursue international development or work in NGOs.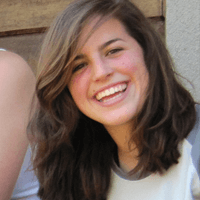 It was all worth it. I treasured the intimate moments travelling and experiencing together
Jessica Mills
- USA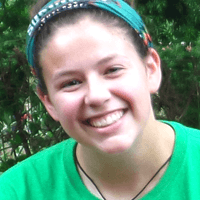 I was not ready to leave when my two months were up. It was an unforgettable experience.
Roberta Quis
- Australia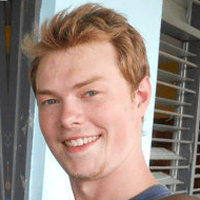 This was an amazing trip. I was immersed in new experiences, cultures, languages and people.
Kenneth Janes
- Canada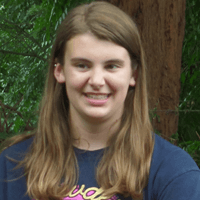 This experience was both exceptional and valuable. Project was extremely enlightening.
Lindsay Scott
- Germany
Teaching English is a good way to dip your toes into volunteering abroad under 18 —and China is in need of more English teachers to help their local students learn the basics.
Volunteers will teach in Qingdao, working between 15 and 30 hours per week. No training is required, but volunteers will be responsible for teaching an English Corner, supporting the local teachers, and planning lessons.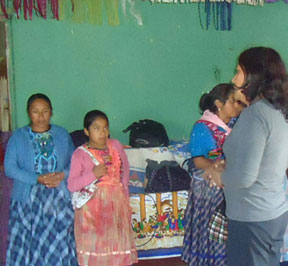 Under 18 volunteering abroad opportunities are so worthwhile, particularly when they take you to places like beautiful Guatemala. Volunteers with this valuable Women's Project will work between 10 and 30 hours per week, offering educational and emotional support.
In order to participate, you must be able to speak intermediate Spanish: communicating with locals is key to this position. Volunteers will have an array of tasks, from creating lesson plans and offering information regarding legal rights to working with local administrative staff.
This volunteer abroad under 18 program is ideal for teenagers hoping to go into medicine or healthcare. As a volunteer, you'll work 25 to 30 hours each week and eat local cuisine 3 times a day. More importantly, volunteers are expected to help with building homes, offer counselling to sick patients, wash clothes, bathe patients, and distribute medication.
While you don't need prior experience in healthcare, volunteers must learn about Ugandan culture prior to coming.
With so many amazing under 18 volunteering abroad opportunities from Global Crossroad, it's fun to read them all and pick the one that fits best for you. Remember, you can't go wrong trying one of these exciting programs: if nothing else, you'll bring back a wealth of knowledge, new insight on different cultures, and have an unforgettable experience.
Whether you're keen to try one of the above programs, or are more interested in options for older adults, nursing students, or summer escapes, Global Crossroad has what you're looking for. Don't hesitate to start your journey with us today!
The benefits of Under 18 volunteer abroad
Under 18 volunteer abroad programs provide participants with an abundance of benefits. You'll come away with more wisdom than ever before. Especially for youth, volunteering abroad under 18 can give your career a real kick-start.
Many teens don't have a clue as to what they want to do when they're older. But embarking on a under 18 volunteer abroad program lets them delve deeper into new fields of potential interest.
As an example, imagine the impact of spending a month volunteering with marine life in Costa Rica. For teens with a love for animals, this experience might just direct their choice of study.
That's why it's so important to seize this opportunity with under 18 volunteer abroad programs while you're still young: the adventures you have abroad will deeply influence the decisions you make about your future. Plus, under 18 volunteering looks really great on a CV, and will make you stand out from the crowd.
Still, you don't need to be a teenager to benefit from volunteering abroad. Global Crossroad offers many programs aimed at a huge span of people: from teens through to older adults, we have a program that you'll love.
If you're curious about working in healthcare, supporting endangered species, or helping orphans, Global Crossroad has a volunteer abroad program that will allow you to fully explore these areas. So whether you want to beef up your resume, or simply want an eye-opening experience, peruse our list of volunteer programs–and let Globalcrossroad help you become better.