Would you love to explore South America, while also helping disadvantaged children gain skills to change their lives?
Join the thousands of satisfied people who have volunteered on our affordable teach abroad programs, helping amazing children build a better future for themselves.
Take advantage of the lowest priced project feesaround, on safe, secure programs.
Make a difference to the lives of children who would have no chance to learn without you.
Enjoy a South American travel experience while helping kids build life changing skills.

Meet lots of great people who share your belief in helping others to achieve.
Take a minute to complete the form and we will be in touch.
Low Cost Volunteer Opportunities in South America
Do you want to travel to South America while also making a difference?
Are you on a tight budget, yet still want rich cultural experiences abroad?
Then Globalcrossroads volunteer opportunities in South America Africa and Asia are exactly what you have been looking for.
In this article you will be able to discover the wide range of Volunteer opportunities in Latin America offered by us (in English, Spanish and Portuguese) and also learn a little more about the benefits of volunteering.
Globalcrossroad Low Cost Volunteer Opportunities in South America
Below, you will see a selection of our very best South America volunteer opportunities.
Unfortunately, students with special educational needs are not well accommodated in the Mexican education system and families can generally not afford specialist support for their children.
If you choose to take part in our special education project in Mexico, you can help these children receive the education they deserve.
This is one of many volunteer opportunities in Latin America that is perfectly suited to those with an interest in children and education. Although volunteers with experience are not necessary, they will be very well received.
This project in Costa Rica is primarily concerned with providing care to the elderly. Those who rely on our partner organisation for care often have been abandoned by family or have no family left to help them in their twilight years.
You will local staff in the day to day operations of the nursing home. This is one of our most rewarding volunteer trips to South America.
The elderly residents of the nursing home are unlikely to understand English, so volunteers with a basic understanding of Spanish are very well received by our partner organisation.
If you are looking for practical experience in caring for children and want to make a difference in someone's life, then this could be the perfect Volunteer work in South America for you.
This project in Brazil will see you caring for the children of poor favela residents, who would otherwise have no way of caring for their children as they work.
This is a truly rewarding way to experience Brazil and gives you an insight into a whole new side of the country.
This project is a very popular option for volunteer work in South America. With our local partner organisation in Argentina, you will help at risk and disadvantaged children by providing education, therapy, training and basic recreation. This project is the perfect opportunity for anyone looking to pursue a career in education - experience is definitely not necessary but is very much welcomed!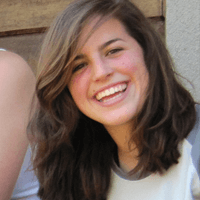 It was all worth it. I treasured the intimate moments travelling and experiencing together
Jessica Mills
- USA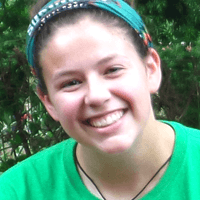 I was not ready to leave when my two months were up. It was an unforgettable experience.
Roberta Quis
- Australia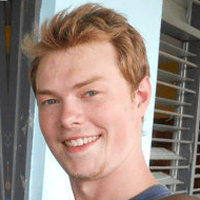 This was an amazing trip. I was immersed in new experiences, cultures, languages and people.
Kenneth Janes
- Canada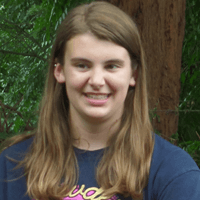 This experience was both exceptional and valuable. Project was extremely enlightening.
Lindsay Scott
- Germany
Like many cities in South America, there are large sections of desperately poor people who struggle to properly care for their children and unfortunately the number of abandoned children is increasing.
Like many of our south America volunteer opportunities, our partner organisation on Ecuador is trying to assist these street children and improve their living conditions. As a part of this project, you will be running classes that match with your interest and experience and helping to care for these children who are in desperate need.
If you have an interest in medicine or any kind of training in medical fields, then this could be exactly the rewarding volunteer work in South America that you have been looking for. In Globalcrossroad's medical volunteering program in Peru you will work alongside professionals in a range of fields who are assisting the most in need Peruvians. You will have the opportunity to get hands on experience, under expert guidance.
This is one of our most exciting volunteer opportunities in Central America. In partnership with our local partner we are looking for volunteers who are passionate about helping children and providing them the care and education that they deserve.
In our Guatemala project, you will have the opportunity to run lessons, spend time with the children and organise new activities and programs at the orphanage.
This is a truly rewarding experience that you will never forget.
If you have been on the fence about taking the leap and pursuing volunteer opportunities in South America, it is time to put your fears to rest and take a chance on one of our great volunteer programs.
All of the organisations that we work with for our volunteer trips to South America are making a real impact on the lives of the local population and need your assistance.
You will have the chance to help them in their valuable work, whilst also gaining valuable experience and gaining an insight into the unique cultures of Latin America.
Benefits of volunteer opportunities in South America
When considering the benefits of volunteering, you need to understand that you will bring benefits to the group you are helping, while also improving yourself. It is easy to imagine the benefits you give to a charitable organisation by volunteering your time, knowledge or labour.
What you can gain from volunteer work in South America is much less tangible, but no less valuable.
A number of scientific studies have shown that volunteers on average are more confident and often become more employable as a result of their volunteer activities.
It has even been theorised that volunteers lead longer and healthier lives due to their sense of belonging to a community and the 'feel good' factor of helping others.
Yes, volunteer trips to South America will help communities in need, but they will also be fun and assist you in your everyday life.
It may sound selfish to consider the benefits to you, but there is absolutely nothing wrong with gaining an advantage for doing a good deed.