Volunteer Programs Around the World
We have worthwhile volunteer abroad opportunities on every continent
Whatever you have a month or a week free to volunteer we have the perfect low cost program to suit you.
Enjoy the many benefits that voluntary work abroad brings.
Combine the adventures of travel to a new country with the satisfaction of helping to bring change.
Want to learn or practice a language? We offer voluntary work programs on most continents which make that very easy to do.
Guaranteed lowest program fees in the US – starting from $100 - $200 per week.
18 countries, 200 projects and thousands of happy volunteers since 2003.
Volunteer Programs Around the World
Looking for volunteer programs around the world? Would you like to see the world while volunteering?
Do you have a tight budget, but still want to have rich experiences around the world?
If either of these apply to you, then volunteer programs around the world are exactly what you have been looking for.
Here at Globalcrossroads we specialize in helping you to find amazing volunteer experiences all around the world that won't break the bank.
We take pride in helping connect you with organizations from Argentina to Nepal, and all around the world that can utilize your unique skills and experience to help others.
As you will see as you browse our list of programs, you can go to every corner of the globe with global Crossroads brilliant volunteer around the world opportunities.
From one week to one month, once you try one of our volunteer placements, you will be absolutely hooked and won't be able to wait for your next opportunity to work with those in need. Continue reading to find out more about organizing your trip and how volunteering can help you.
Benefits of Volunteer Work around the World
Many people who volunteer are not doing it for purely altruistic purposes, although they may not always say it!
We want you to understand that it is perfectly alright to gain a personal benefit from volunteering.
It is our aim to make all of our volunteering experiences win-win situations.
While you provide valuable services for charitable organizations in volunteer around the world programs, you can also can invaluable experiences which have the power to change your life.
First of all, studies have shown a correlation between an individual's levels of fulfilment and happiness and volunteering.
Giving up your time and energy for a bigger cause gives a real sense of purpose that is lacking in many people's everyday lives.
Even though our lives are increasingly busy, finding just a little bit of time to help others with volunteer opportunities around the world can give you a whole new perspective and greatly increase your happiness.
Secondly, by using your skills and knowledge with charitable organizations across the globe, you have the opportunity to gain valuable professional experience.
No matter what career you plan to pursue in the future, there is going to be a volunteer opportunity in which you can practice skills that will be applicable. Maybe you can even learn a new language?
Gaining experience during volunteer work around the world can really make your next job application stand out from the crowd.
Lastly and maybe most importantly, volunteer around the world opportunities give you the chance to truly experience and engage with another culture.
As a regular tourist you just manage to scratch the surface, but as a residential volunteer you will work with local staff and locals in need and in the process gain a much deeper understanding of local customs, language and culture.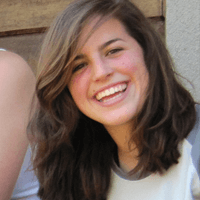 It was all worth it. I treasured the intimate moments travelling and experiencing together
Jessica Mills
- USA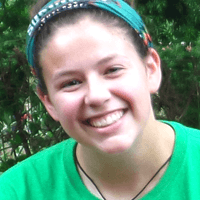 I was not ready to leave when my two months were up. It was an unforgettable experience.
Roberta Quis
- Australia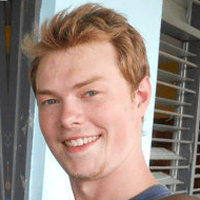 This was an amazing trip. I was immersed in new experiences, cultures, languages and people.
Kenneth Janes
- Canada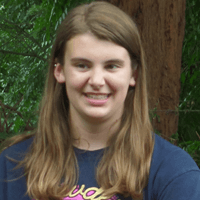 This experience was both exceptional and valuable. Project was extremely enlightening.
Lindsay Scott
- Germany
How can you volunteer around the world?
So by now, you are probably ready to hear about how you can begin organizing volunteer work around the world.
Luckily, you have come to the right place, as Globalcrossroads staff are experienced in organizing inspirational volunteering opportunities all over the world.
We work hard to make sure you have a great experience. Right now, we will explain to you the way we organize our trips and give some details about what is available.
One of the first things that needs to be covered is visas. Many of the countries we operate in require volunteers to obtain a visa,
often before they arrive. The exact visa requirements will vary greatly depending on the program and the countries you plan to visit. Because there are so many different regulations for visas, there is are no single, one size fits all volunteer around the world programs.
While this does present an obstacle, it does not mean that a volunteer trip that takes you all over the world cannot be organized.
Because we work with a range of charitable organizations all over the world, we can offer you the choice of a number of exciting programs.
Whether you want to volunteer in Asia, Africa, Latin America or elsewhere, we have you covered. All of our volunteer opportunities around the world are conducted in partnership with legitimate local organizations such as clinics, wildlife reserves and orphanages.
You can rest assured that your efforts in volunteering will be truly appreciated and help to create lasting change in these places.
Once you have browsed our range of volunteer programs around the world and decided on which ones best suit your needs and objectives, we will help create a custom itinerary for you.
As a custom offering, there may be a small additional fee levied by us for organizing this for you. We will take care of absolutely everything from accommodation to visa documentation, so that you can concentrate on immersing yourself in the volunteer experience of your choice.
By now you are probably ready to get volunteering, or at least have some questions about where to get started.
If you have any questions or queries about our Volunteer opportunities around the world, or you would like some assistance with crafting a custom volunteering program, please contact us today. Our friendly staff are waiting to help you find the volunteering opportunity that best suits you.