Attention college students! Would you like to make a difference in the world without spending lots of money on expensive fees?
We have lots of adventurous and meaningful volunteer abroad trips for you to choose from.
Change the lives of forgotten people for the betterment during your vacation.
Experience a true cultural immersion like no tourist ever could.
Choose from the best priced volunteer abroad trips on the net.

No middlemen – all fees benefit those in need.

An excellent way to get practical experience and build your skill set.
Take a minute to complete the form and we will be in touch.
Adventure Trips for College Students
Are you enthusiastic about embarking upon adventure trips for college students?
Can you envisage yourself teaching English in Costa Rica, working with underserved women in Guatemala, or helping street children in Peru?
Global Crossroad offers a plethora of exciting opportunities for college students to explore different countries, while enhancing their professional credibility.
When you embrace volunteer trips for college students, you're opening yourself up to a world of fresh insight and unforgetting memories.
At Global Crossroad, we're passionate about helping you pursue adventure trips for college students because we know how transformative they can be. All of the programs we offer are completely safe and extremely cost-effective.
Better yet, there's something for everyone, no matter where your interests lie. From healthcare projects to community development initiatives, Global Crossroad has a program that's just waiting for your special energy.
Globalcrossroad Best Cheap Adventure Trips for College Students
Have a look at Globalcrossroad's most rewarding and affordable volunteer abroad opportunities for college students: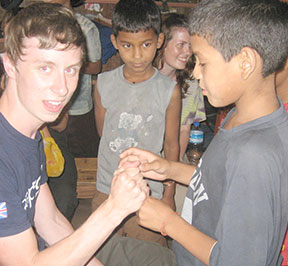 This incredible program in Peru lets you give back to children living in underserved communities in Peru.
Sadly, many families and orphans live in and around garbage dumps in Cusco.
With volunteer trips for college students, you can provide these special children with companionship and love.
Your responsibilities will also include improving their nutrition and facilitating creative activities. Volunteers must speak basic Spanish and fluent English.
Not all college students' volunteer abroad trips require prior experience or certification. To be eligible for this amazing opportunity in Costa Rica, all you need is strong English-speaking skills, and a curiosity about new cultures.
Volunteers will work in either Puntarenas or Guanacaste, focusing on community outreach, as well as teaching English to local communities.
As with so many of our volunteer abroad opportunities for college students, this program in Brazil is in need of your support. Children living in underserved communities in Rio de Janeiro are struggling with basic necessities.
Working between 10 and 30 hours per week, volunteers will teach students English, and offer supportive care for the children by playing with them and doing creative activities. You'll also get to assist with serving meals, tutoring individual kids, and monitoring naptime.
Are you able to speak intermediate Spanish? If you also enjoy supporting women in need, consider signing up for Volunteer trips for college students: in particular, this one in Guatemala, where volunteers assist local women seeking to end the cycle of poverty they're stuck in.
Your responsibilities will range from helping with translation, offering workshops in handicrafts, creating written materials, and assisting the local project leader.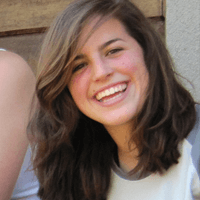 It was all worth it. I treasured the intimate moments travelling and experiencing together
Jessica Mills
- USA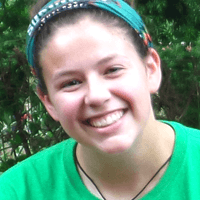 I was not ready to leave when my two months were up. It was an unforgettable experience.
Roberta Quis
- Australia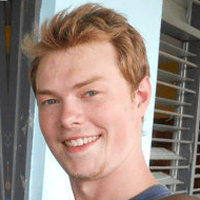 This was an amazing trip. I was immersed in new experiences, cultures, languages and people.
Kenneth Janes
- Canada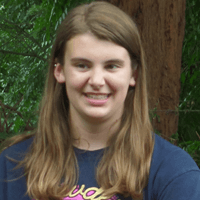 This experience was both exceptional and valuable. Project was extremely enlightening.
Lindsay Scott
- Germany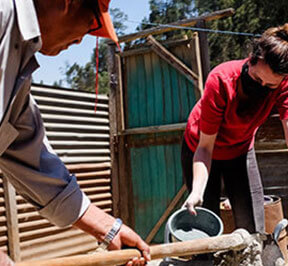 If you're looking to pursue a career in the nonprofit sector, there's an abundance of valuable college students volunteer abroad trips for you to try.
For volunteers with a particular interest in Argentina, this is the perfect program to enhance your professional skills and explore the beauty of South America.
Tasks will include supporting fundraising initiatives for local NGOs and government organizations, as well as offering assistance with marketing, business, and networking.
Volunteer abroad opportunities for college students like this one don't come along every day. This is a perfect chance for students interested in medicine to practice working in healthcare in Moshi, Tanzania.
Many communities here are struggling to deal with the ramifications that HIV/AIDS continues to cause. This project seeks volunteers who are willing to help with tasks including caring for infected patients and offering counselling services in local hospitals. No prior training is needed.
Do you love to build things? Are you experienced in construction work, or want to learn more about it? Volunteers with this program will get to dig into manual labor while being immersed in local Thai culture.
Located in Sangklaburi, volunteers will work up to 35 hours per week to build an orphanage for children in the surrounding communities.
Like many volunteer trips for college students, this is a great chance to work side-by-side local people in the name of something bigger than any one individual.
Kenya is struggling to meet the healthcare needs of many of its underprivileged communities and rural villages. With college students' volunteer abroad trips, volunteers can help this local population by assisting with medical treatments, offering support to onsite professionals, distributing medicine, and performing administrative duties.
In order to apply for this worthwhile program, volunteers must have experience working in healthcare, including being certified in First Aid and CPR.
There's never been a better time to embrace travel and volunteerism! If you're looking to step up your game as a professional, and improve your interpersonal skills, jump aboard one of our many excellent volunteer abroad opportunities for college students.
Not only will you have the trip of a lifetime, but you'll meet friends and colleagues that will stay in your heart long after you leave. Regardless whether you're passionate about pursuing nursing and healthcare, dentistry, or childcare, Global Crossroad offers a wide selection of programs that match any need. Learn more by contacting us today.
The benefits of volunteering on adventure trips for college students
During your time abroad volunteering, you'll experience a wealth of personal growth. Between developing your professional knowledge and learning how to relate to people from all walks of life, diving into volunteer abroad opportunities for college students is a win-win situation for everyone.
Oftentimes, people underestimate the what one can learn while volunteering abroad. We focus so much on the skills we have to share that we forget how much we're being given in return! In truth, adventure trips for college students provide volunteers with a huge amount of new information and profound understanding.
Along with serving local communities, you'll also be receiving rich cultural lessons.
Picture yourself working as a medical volunteer in Kenya. A program like this lets you work side-by-side with local professionals, observing their techniques.
In addition, you'll witness Kenya's healthcare infrastructure firsthand, giving you a deeper understanding as to how different countries function from the inside out. And you don't even need to be a certified doctor to be able to take advantage of an opportunity like this!
That's what makes volunteer trips for college students so valuable: you get to dive into specific fields without needing to go through years of school beforehand.
Whether you're seeking an experience that will accelerate your future career, or looking for time away that will fuel personal transformation, adventure trips for college students are one of the most efficient ways to fast-forward your path to success.
So check out Global Crossroad's selection of the best volunteer trips for college students–from teaching English to doing social workand increase your sense of fulfillment.