Attention college students! Would you like to make a difference to the world without spending lots of money on expensive fees?
We have lots of exciting and meaningful volunteer abroad programs for you to choose from.
Change the lives of forgotten people for the better during winter vacation.
Experience true cultural immersion like no tourist ever could.
Choose from the best priced volunteer abroad projects on the net.

No middlemen – all fees benefit those in need.

An excellent way to get practical experience and build your skill set.
Take a minute to complete the form and we will be in touch.
Volunteer Abroad for College Students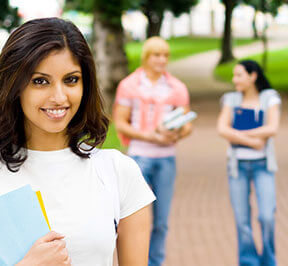 Ready to do volunteer abroad for college students? Looking for something you've never done before to do in your winter break? Imagined travelling to the other side of the world?
Look no further than Globalcrossroads diverse range of volunteer opportunities for college students. From Costa Rica to Nepal, volunteer abroad opportunities can be found in a range of areas from computers, to teaching English to diving with marine species.
Global crossroads has been operating since 2003 and sends thousands of volunteers abroad each year. Can you imagine taking a volunteer trip for college students? Take the time to look at our wonderful options for your summer or winter break!
Globalcrossroad Best Cheap Volunteer Abroad for College Students Projects
So if you are ready to go now you need to decide where in the world and what you want to work on. Here is some inspiration for you.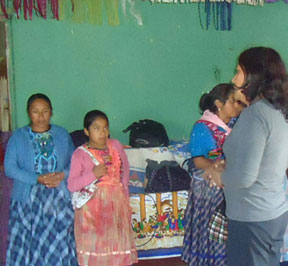 Passionate about women's issues? Volunteer abroad programs for college students in Guatemala, South America are looking for women (specifically) to help out women from poor urban and rural communities.
Government services are thin on the ground on South America as there is not much funding, so local organisations play a big role in supporting the women with everything from handicrafts to English to legal issues. Spanish language skills are preferred.
Handy with building materials? Feel like time away from your computer? A local organisation in Costa Rica is looking for willing volunteers.
One of the volunteer opportunities for college students working solely outside in the fresh air. Help build and paint the school/orphanage and other local buildings. A great opportunity to travel to beautiful Costa Rica and make a difference you can see in front of you!
Ever dreamt of working with orphans? Globalcrossroad has a number of interesting and affordable volunteering opportunities for college students in colourful South Africa.
Orphanages in Cape town are looking for volunteers to facilitate activities, play and cook for disadvantaged children, providing them with much needed love and attention.
A truly meaningful way to spend your summer break and give orphans the quality of life they deserve.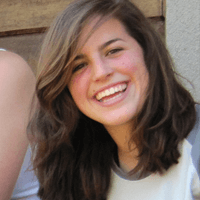 It was all worth it. I treasured the intimate moments travelling and experiencing together
Jessica Mills
- USA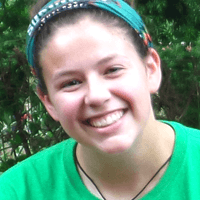 I was not ready to leave when my two months were up. It was an unforgettable experience.
Roberta Quis
- Australia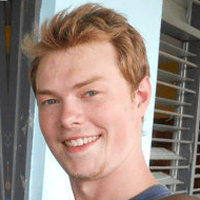 This was an amazing trip. I was immersed in new experiences, cultures, languages and people.
Kenneth Janes
- Canada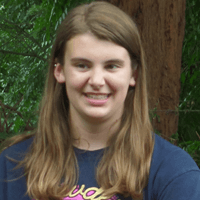 This experience was both exceptional and valuable. Project was extremely enlightening.
Lindsay Scott
- Germany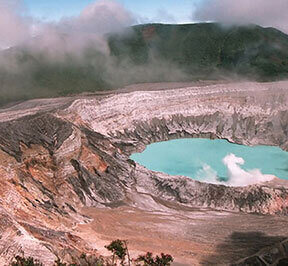 Imagine spending your summer break by the sea but also helping out! Globalcrossroad has volunteer trips for college students in the stunning Costa Rican environment. The marine life project is seeking volunteers to help rescue, rehabilitate and release animals into their natural habitat.
Work on the beautiful shores of Costa Rica and help to protect marine species, educating the public about marine protection. A wonderful opportunity to have a holiday by the beach while helping to protect the environment.
Passionate about animals? The Wildlife Care Centre in South Africa, asks visitors to pay a fee to conserve many endangered species. Imagine lions, hyenas, vultures, badgers and many animals you've seen in The Lion King.
Volunteers play a key role in feeding many of the orphaned animals, cleaning enclosures, releasing the animals when they are ready, and many other tasks important to the animal's survival. A truly unique one of our affordable volunteer trips for college students.
Love children and mountains? Ever been to India? A program working with at risk street children in the Himalayas is one of our special volunteer trips for college students. The at-risk children project doesn't require any qualifications and activities range from teaching English to computer skills, sports, cooking, escorting the kids to school and just hanging out.
This is all with the backdrop of the beautiful Himalayan mountains and a chance to immerse yourself in the Indian/Himalayan culture and customs.
Globalcrossroad has partnered with a temple in Sri Lanka, and is seeking volunteers to teach English to Buddhist monks. One of Globalcrossroad's volunteering abroad programs for college students which is a unique opportunity to learn about a different way of life.
Enjoy meals with your host family, while teaching English to monks (aged 15 -21), make new friends and learn about Buddhist philosophy and tradition in Sri Lanka.
Some amazing, affordable abroad volunteer programs for college students are available in Nepal! A fantastic opportunity to learn more about Buddhism, and mindfulness, concepts that are becoming increasingly popular in the west at yoga studios, in schools and in conversations over coffee.
If you'd like to learn more about Buddhist culture and traditions, join this program teaching English to Buddhist Monks in Nepal. The monks in this monastery are in exile from Tibet. A great opportunity to learn about Tibetan Buddhism in daily life.
Global crossroads is has been sending college students and others overseas on placements since 2003. Over 18,000 people have been sent on our affordable, reputable and diverse range of placements. Contact Globalcrossroad today about our volunteer trips for college students!
Benefits of volunteer abroad for college students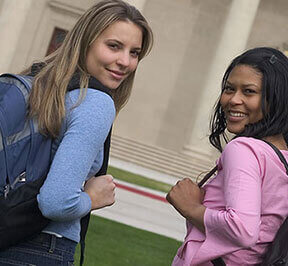 Imagine diving off the coast of Costa Rica, talking with Buddhist monks in Nepal, working with orphans in South Africa, or making handicrafts with women in Guatemala. All this and more is at your fingertips on one of our abroad volunteer programs for college students. Many placements don't require any qualifications.
You may be wondering: what are the benefits for me and the people I work with? Well, bringing your open heart, passion and skills to a community not only benefits you but benefits the people you work with. For you are likely to acquire new skills or build on skills you never had, which is great for personal and professional development.
Future employers look at volunteering as a positive step you've taken in your life. It's also a fantastic way to make new friends from other cultures, and sometimes discover parts of yourself you didn't know you had!
The communities (or animals) you work with benefit from the skills and passion you are sharing, as well as the care and attention.
It is definitely worth travelling to another part of the world on one of Globalcrossroads volunteer trips for college students, to share how your life is, learn what other people's life, culture and religion is like and how it is important to them in their daily lives.
We live very different lives across the world, and spending time with communities (such as Buddhist monks in Nepal or Sri Lanka), gives us a fresh perspective on life that we can share with our friends and family when we go home.