Top Inexpensive Volunteer Trips Abroad For Students
Check out this collection of amazing volunteer programs perfect for college students
Travel with a meaning and help others without the high costs of a typical overseas vacation.
Experience the joy and satisfaction of making a real difference in the lives of those you with volunteer with.

We have lots of exciting programs on offer, from caring for pandas in China to teaching special needs children in Mexico.

Check out the excellent reviews our previous volunteers have written and you'll see we are a well established and well respected company.
We don't pay middle –men, instead our low cost fees go directly to the project and homestay family.
Top Inexpensive Volunteer Trips Abroad for Students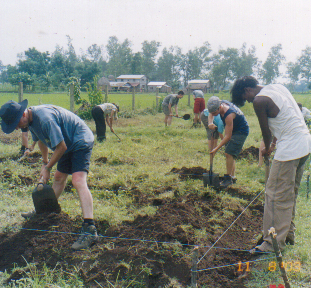 Do you dream of discovering a new culture through the eyes of local communities? Would you like to use your skills to help those communities improve the lives and futures? Are you looking for Volunteer trips abroad for students that offer more than just sitting on the beach?
Global Crossroads wide range of affordable Volunteer opportunities for students could help you to achieve these dreams.
From helping to educate disabled children in Mexico to caring for Pandas in China , Global Crossroads Student volunteer programs abroad offer you the chance to explore varied and exciting countries while volunteering to help people and animals across the world.
The benefits of volunteer trips abroad for students.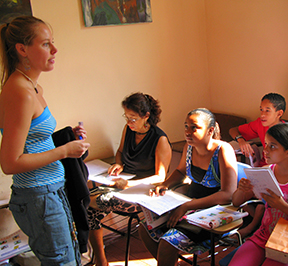 Across the world, humans and animals suffer as a consequence of poverty, deprivation, habitat destruction and the impact of us as the human race.
Often those affected are unable to help themselves and rely on the amazing work of charitable organisations across the world.
Sadly these are organisation are often underfunded and resourced. Volunteer opportunities for students help to solve this problem. By working on projects as a volunteer, you help to care for and conserve the communities and wildlife that need your help.
Use your learning and knowledge as a student to help improve lives and provide futures for those in need.
Taking part in Student volunteer programs abroad not only benefits the organisation you work for and the lives of those they help, it also helps you to develop as an individual.
Volunteering abroad for students gives you the chance to apply your studies in a meaningful and hands-on role. Whether it be as a teacher to children or delivering healthcare to those in need in rural clinics, Student volunteer programs abroad give you the chance to apply and develop your skills, alongside professionals and locals.
Imagine the knowledge you can gain and share as a volunteer, learning about new cultures through the daily lives of those you work with. This new learning has the potential to shape your future studies, career and life.
Providing direction and guidance, Volunteer trips abroad for students can lead to new friends, colleagues, employers and direction in life, as the experiences you share shape you as a person and your future life.
Globalcrossroad Top Inexpensive Volunteer Trips Abroad for Students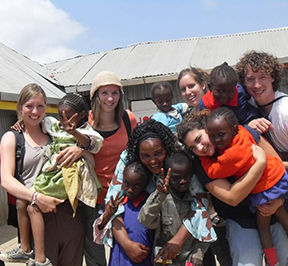 Despite a keen desire to learn some children have difficulty accessing the educational support they need to progress. The special education school in Mexico offers children with learning and physical disabilities the additional support they require that cannot be offered by the regular school system. By taking part in Student volunteer programs abroad you have the opportunity to serve kids with special needs. Help to give each child the attention they deserve to maximise the benefit they get from the schooling program. Assisting teachers and therapists, you could find yourself working with all age groups from primary to helping prepare students for the workplace,
Medical resources are limited in many countries, making basic healthcare difficult to access resulting in unnecessary deaths. Student volunteer programs abroad give you the chance to share your knowledge and experience to help deliver healthcare in deprived areas. Working alongside doctors and other healthcare professionals, you could be volunteering in a hospital or rural clinic, delivering much needed care and assisting patients. Help to increase access to basic healthcare as a family through Global Crossroads Volunteer trips abroad for students.
For many of us having the opportunity to study or go out to work is taken for granted, however this is not the case for many people across the world. In Brazil parents often have children very young, and a lack of affordable childcare means they cannot go to work or study to improve their families lives. Global Crossroads Volunteer trips abroad for students project in Rio de Janeiro helps provide childcare to families in the poorest area, the favelas. As a volunteer you'll be teaching children, playing games, organising activities and helping with mealtimes as you help care for children while their parents are away. You'll also have the opportunity to discover the city of Rio de Janeiro, famed for its fantastic views, beaches and vibrant culture.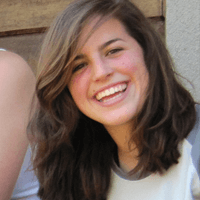 It was all worth it. I treasured the intimate moments travelling and experiencing together
Jessica Mills
- USA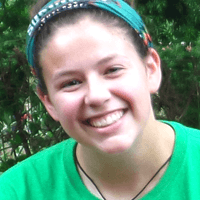 I was not ready to leave when my two months were up. It was an unforgettable experience.
Roberta Quis
- Australia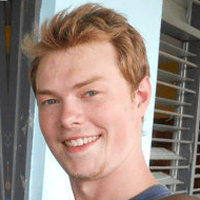 This was an amazing trip. I was immersed in new experiences, cultures, languages and people.
Kenneth Janes
- Canada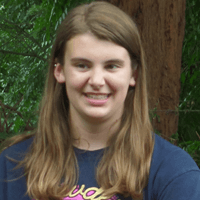 This experience was both exceptional and valuable. Project was extremely enlightening.
Lindsay Scott
- Germany
Volunteer and Travel in Tanzania
Tanzania is home to Mount Kilimanjaro, the Serengeti national park and stunning beaches to name but a few locations in this stunning and diverse country. Global Crossroads Student volunteer programs abroad in Tanzania offer you not only the chance to explore this incredible country but also to volunteer in orphanages, caring for and improving the lives of children. Teach English to children before exploring the Serengeti and other sights on an organised safari as part of the program. With Volunteer trips abroad for students you really can discover new countries and cultures while giving something back to the communities that live there.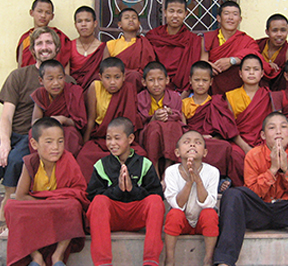 Known as gentle giants, important work goes on across the world to educate locals about the care and conservation of elephants. Global Crossroads Student volunteer programs abroad provides an amazing opportunity to teach local people about the importance of animal rights and conservation. Working alongside local non-profit organisations, take part in feeding, bathing, riding and playing with elephants to promote their care across Thailand and improve their lives.
As a result of major habitat destruction, it is estimated there are just 1000 pandas living in the wild today. If you've dreamed about caring for pandas this hands-on Volunteer trips abroad for students program offers you the chance to take part in feeding, cleaning and bathing pandas. You could even find yourselves helping with artificial insemination and medical examinations. By choosing Global Crossroads Student volunteer programs abroad you can help to conserve these beautiful animals for generations to come.
Summer Escape Volunteering in Nepal
Nepal is home to some of the most breath-taking scenery in the world as a well as a historically rich culture and friendly communities. Escape to Nepal for the Summer and not only experience the sights, sounds and spirit of the country, but also off set your footprint by undertaking a community project. Student volunteer programs abroad give you the chance to teach orphaned children English and see the stunning country through their eyes. Immerse yourself in the language and culture of the country in Kathmandu before trekking the Annapurna range. Absorb the spirit of Nepal on this exciting and varied program that could change your perspective forever.
Global Crossroads Volunteer trips abroad for students provide you with a real opportunity to expand your outlook and enhance the lives of others. Whether it be trekking in Nepal or experiencing the wildlife and beauty of Tanzania, contact Global Crossroads today to discuss which Student volunteer programs abroad is right for you.