Family Volunteer Opportunities Abroad
What makes our family orientated volunteer projects so popular?
Keeping our volunteers safe and happy is always the main priority, and all programs are properly structured and supervised.
Our friendly and well trained local staff are on hand 24/7 to offer help, advice and support as needed.
We offer lots of amazing choices to give families a fantastic volunteer vacation beyond anything a regular trip could manage.
This is a fantastic way to spend quality family time together and reach the shared goal to help others.
Guaranteed lowest program fees in the US – starting from $100 - $200 per week.
18 countries, 200 projects and thousands of happy volunteers since 2003.
Starting as low as $99, Globalcrossroad offers the best affordable family volunteer opportunities abroad
Is your family looking for something different to the standard package holiday? Do you want to develop your family bond, while making a meaningful difference to the lives of animals and people across the world? Does your family want to experience a different culture on a unique adventure in a new country?
Global Crossroads Family volunteer opportunities abroad could be perfect for your family. Whether you have been considering teaching English in deprived countries such as Uganda or caring for elephants in the sumptuous surroundings of tropical Sri Lanka, there are a wide variety of family volunteer trips to choose from, each with a different focus.
If your family are looking for an alternative vacation, consider family volunteering holidays with Global Crossroads.
The benefits of family volunteer opportunities abroad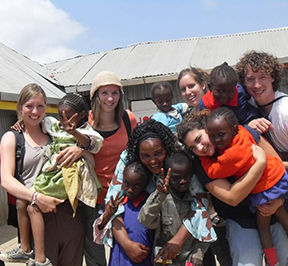 Do you wonder what the benefits of family volunteer trips would be to your family? There are many benefits to volunteering as a family, both to your family and the animals and people you care for. Global Crossroads family volunteer opportunities abroad programs enable families to work together to help others, sharing their values and beliefs.
This experience can deepen the bond between them while enabling families to share new experiences and become part of a different culture. Many families find that family volunteer vacations lead them to have a greater appreciation for their own culture and each other.
Global Crossroads family volunteer opportunities abroad allow families to challenge themselves. Use existing skills, develop new ones or find out things about each other you never knew, for the greater benefit of others across the world. Feel as though you've really made a difference through family volunteering holidays while also developing as a family unit.
Global Crossroads Top Low Cost Family Volunteer Opportunities Abroad Start at $99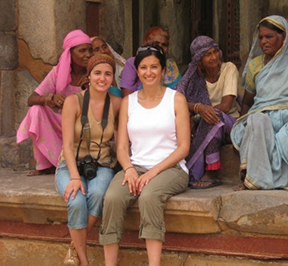 If your family are thinking about family volunteer vacations but are unsure where to go, Global Crossroads have selected some of the best family volunteer opportunities abroad for you to choose from.
Children in Nepal are some of the most deprived in the world. Often denied an education, street children find themselves working as child labourers without the love, care and attention they deserve. Your family volunteer trip could help to give them the love and attention they need. Imagine working as a family to teach English and support them in their daily lives.
This family volunteer opportunities abroad program provides you with the chance make a real difference to the lives of children while experiencing life in the beautiful country of Nepal, close to the stunning surroundings of the Annapurna Range.
As a result of major habitat destruction, it is estimated there are just 1000 pandas living in the wild today. This hands-on family volunteer opportunities abroad program offers your family the chance to take part in feeding, cleaning and bathing pandas. You could even find yourselves helping with artificial insemination and medical examinations. By choosing Global Crossroads family volunteering holidays your family can help to conserve these beautiful animals for generations to come.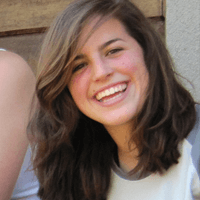 It was all worth it. I treasured the intimate moments travelling and experiencing together
Jessica Mills
- USA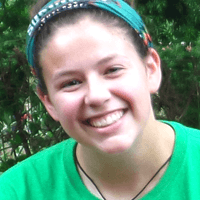 I was not ready to leave when my two months were up. It was an unforgettable experience.
Roberta Quis
- Australia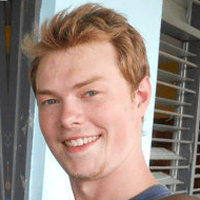 This was an amazing trip. I was immersed in new experiences, cultures, languages and people.
Kenneth Janes
- Canada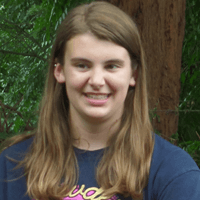 This experience was both exceptional and valuable. Project was extremely enlightening.
Lindsay Scott
- Germany
Do your family have certified medical experience and seek to use this in countries where access to medical resources is limited? Across the world, many people have limited access to the basic human need of healthcare. This Global Crossroads family volunteer opportunities abroad program gives your family the chance to share your knowledge and experience. Working alongside doctors and other healthcare professionals, your family could find themselves in a hospital or more rural clinic, delivering much needed care and assisting patients. Help to increase access to basic healthcare as a family through family volunteering holidays.
The AIDS epidemic claims 1000s of lives every year in Kenya alone. With or without a cure, educating people to prevent infection is the best course of action to save lives. Undertake training with local experts as a family on this Global Crossroads family volunteer opportunities abroad program. Then work together to deliver education and training with the aim of increasing local awareness of HIV/AIDS. Your family can help to stop the spread of HIV/AIDS while exploring the beautiful country of Kenya from the capital city of Nairobi with Global Crossroads family volunteer trips.
Surrounded by spectacular scenery such as the Lake Victoria and Ssezibwa Falls, help to improve English Education in Uganda with family volunteer vacations. Quality English education is limited in Uganda yet it becomes vital as the need to support tourism grows. The Global Crossroads Teach English in Uganda Program provides the opportunity to fill this gap and share your knowledge with Ugandan people. Teach conversation, art and support children while discovering the beautiful country of Uganda as a family.
Have your family dreamt of exploring a tropical island and caring for its animal inhabitants? What about helping to protect the gentle giants of the world? With family volunteering holidays your family can care for orphan elephants. Endangered across the world, imagine feeding, bathing and playing with elephant's everyday. Based at a conservation centre, this family volunteer opportunities abroad program welcomes families so you could to ensure that the elephants live as naturally as they would in the wild.
Do your family dream of living in a remote area of Costa Rica, protecting the future of Sea turtles? By taking part in this family volunteer opportunities abroad program you could find yourselves protecting nesting sites, going on night patrols and collecting data to help slow the decline of this endangered species. Help to counteract the impact of predators, habitat destruction and humans on family volunteer vacations and protect the future of these graceful and beautiful creatures.
Sadly the stigma attached to HIV and AIDS in India is very real and can destroy the lives of those infected. This family volunteer opportunities abroad program offers your family the chance to not only change attitudes but also educate about infection and care for those infected. From blood testing and counselling to promoting awareness of infection, help to make a real difference to the lives of people in India on family volunteering holidays.
Family volunteer vacations can not only make a difference to the lives of others but also help you grow as a family unit. Global Crossroads affordable family volunteer opportunities abroad programs give you that chance from as little as $99. Whether you want care for people, teach, or help to protect endangered species for generations to come, Global Crossroads can help. Call today to discuss which of their family volunteering holidays best suits your family needs.