Quick Links
Volunteer in Kenya
Overview of the Project
Every years AIDS claims the lives of thousands of Kenyan children and adults. It is estimated that about 900,000 Kenyans are infected with HIV/AIDS and that number is expanding rapidly. Real grassroots efforts are needed to prevent human disaster in this millennium. In collaboration with local groups, Global Crossroad has established HIV/AIDS projects seeking to foster awareness among the local communities.
Ideally, volunteers in this project will be trained together with the local experts for a period of one week. For the following weeks, volunteers and local experts will together engage in training, education and demonstration activities to increase HIV/AIDS awareness in local Kenyan communities. This project is very challenging and participants should be prepared to learn and train others as this project goes forward.
Program:

Volunteer in Kenya

Project:

HIV/AIDS Volunteer Project in Kenya

Start dates:

1st and 3rd Mondays of each month

Location:

Nairobi (in and around)

Departure and End Point:

Jomo Kenyatta International Airport

Language Need:

English

Accommodation and meals:

Homebase and Kenyan cuisine three times daily

Activities:

prevention, counseling and outreach

Working hours:

25-35 hours per week
Role of Volunteer
As a HIV/AIDS Volunteer Project in Kenya, you will take care of HIV/AIDS infected patients and engage them in educational and training activities meant to increase awareness and stop the spread of HIV/AIDS in Kenya. Volunteer help is highly useful in the following activities:
Care and encouragement of HIV/AIDS infected individuals
Counseling and educational program in hospitals and communities
Increase "personal risk perception" among the youth, men and women by involving them to actively participate in HIV/AIDS preventive education in the community
Assist various HIV/AIDS organizations in their community outreach programs such as hospice care, recreational and educational programs, voluntary HIV counseling and testing and educational seminars and conferences
Skills/Qualification
Needed
There are no specific qualifications needed to join our HIV/AIDS volunteer project in Kenya, but your understanding of Kenyan culture and Swahili language can help improve the experience for you and those with whom you interact. Consider enrolling in our one-week Language & Cultural Immersion program. Volunteers should be willing to share love, time and compassion with people, all the while maintaining great patience and high flexibility.
Major FAQs –
HIV/AIDS Project
A working week from Mo-Fri usually implies 5-8 working hours/ day. The weekends are off, this way our volunteers for HIV/AIDS in Kenya get the chance of doing quite a bit of travelling.

These are some of the activities volunteers in the HIV/AIDS project will be doing: victim registration, food preparation and serving, VCT and care & support for the patients and their families.This is an outreach program placing the HIV/AIDS volunteers in Kenya in the middle of the communities once a week in order to support and provide counseling for the patients. Volunteers will inform the patients about the proper nutrition and healthcare aspects they should consider. There is another division of volunteers who attend to the patients who cannot travel anymore.

The project activities will be conducted in and around Nairobi. The HIV/ AIDS volunteers In kenyawill be living very close to the project centre.

This outreach project is in need of both males and female volunteers, that are over 18 years old. No healthcare background is needed, but therefore we expect the volunteers to be caring and sympathetic to the needs of these patients.

Our local staff will support the volunteers. However they will be working closely with community health workers and /or assistants also.

There are no special skills required for this project, but passion for helping people in need is a definite must.
Volunteer in Nepal: Project Locations and
Free Time Options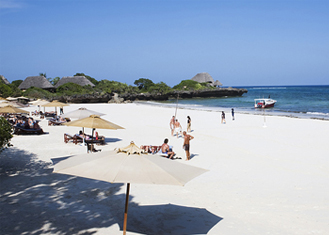 Global's volunteer in Kenya project is in Nairobi, the capital and largest city in Kenya. The colorful combinations of culture and modern living are living examples of past meets future. There is a solid tourist infrastructure in place that supports day trips and city tour planning. Volunteers can spend free time in the National Museum or Nairobi National Park. The city is a hub for safari launches and there are many opportunities for different length excursions. There are also crocodile farms and nature trails to explore, along with the standard pulsing city options for travelers.