Medical Volunteer Argentina!
Do you want to jumpstart your medical career and gain hands-on experience? Have you dreamt of visiting and volunteering in Argentina? Join this life-changing medical volunteering opportunity in Argentina to fulfill your passion.
Argentina is an incredible destination ideal for your visiting and volunteering. You can tango the night away, eat delicious empanadas, trek to the Andes mountains, or explore the wilds of Patagonia make your trip once in a lifetime.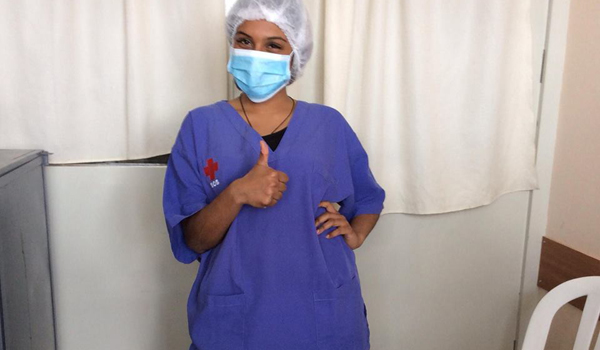 Gain invaluable professional experience enrolling in this exciting medical program and kickstart your medical career!
We offer you an exciting opportunity to shadow and observe experienced doctors and nurses treating real patients in a clinical or hospital setting.
Contact GCR today to advance your future career with a medical volunteer opportunity in Argentina!
Volunteer Responsibilities & Impacts
As a medical volunteer in Argentina, you will have the incredible chance to shadow and observe experienced medical professionals as they see patients, make diagnosis, and treat a variety of illnesses and injuries. You will get a fascinating look behind the curtain of what it's really like to work in the healthcare field.
Help jumpstart your medical career and learn valuable skills you will be sure to use later on in your exciting new profession. Make valuable contacts, gain insight into your chosen career field, and set yourself apart from other candidates for applying for future jobs and higher levels of your medical schooling.
*Medical volunteers will shadow local doctors and learn mostly from observation. Due to the inherent risk involved and medical regulations, volunteers cannot treat patients or become involved in surgery during this project.
Every single day at this project will have you fully immersed in the fascinating medical world. You'll be learning so much to help you in your future career and experiencing an exciting new culture at the same time.
Your actual schedule will vary based on your final placement, but here's a sample schedule so you know what to expect:
First Day: On your first day volunteering in medical program in Argentina, our in-country coordinator will take you to your project placement and help you get started. You'll meet the doctors and nurses you'll be observing, and then undergo an orientation.
At the orientation, you'll learn all about your project, what you can expect, your schedule, safety protocol, and you'll go over the customs and culture of Argentina.
Weekdays: A typical volunteer day might look something like this:
7.00 to 7.30 AM​: Breakfast in Argentina is a simple affair with toast or a crescent shaped pastry, called medialuna, and coffee or juice. Start your day around the table with your host family, or whip something up in your shared hostel kitchen.
7.45 AM:  Head out for an exciting day of being a medical volunteer in Argentina! You'll observe an experienced doctor and get a feel for life as a medical professional.
12.00 PM: Pack a lunch to bring with you or try a fun restaurant with your fellow volunteers or the local project staff. Use this chance to make friends from around the world!
3.00 PM: With your medical observations done for the day, you'll be free to explore the beautiful city of Cordoba and all it has to offer.
6.45 PM: Experience traditional Argentinian cuisine for dinner. Gather around the table with your host family or dine out with your fellow volunteers!