Discover Low Cost Best Volunteer Abroad Programs
Get to know more about the range of top class but affordable volunteer abroad opportunities that are on offer
Programs are available on several continents, you just need to decide which you'd like to travel to.
Some volunteer abroad programs are very expensive, but as an established non-profit ours are the lowest fees you will find.
Our affordable programs have given many thousands of people the chance to realise a dream and combine travel abroad with volunteer work.

There's something for everyone, whatever your budget or schedule.
Low Cost Best Volunteer Abroad Programs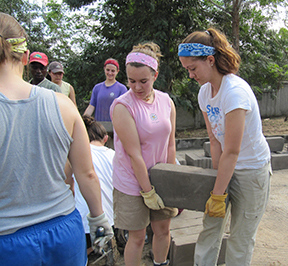 What's the Best Volunteer Abroad Program? There is no one single project but only one that fits you perfectly. Have you ever imagined yourself volunteering, but not sure where to start? Dreaming of something affordable? Globalcrossroads offers the most affordable and best volunteer abroad programs.
From nature conservation work in Nepal, to playing soccer with kids in South Africa or teaching computers in Brazil, Globalcrossroads has a low cost volunteer opportunity to suit you. The best volunteer abroad programs 2016 are in places diverse as South America, South Asia and Africa. If you are yearning for some change in your life check out one of these amazing and reputable opportunities.

Benefits of the Best Volunteer Abroad Programs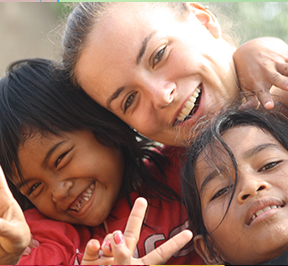 Looking for one of the Best Volunteer Abroad Programs but wondering what the benefits may be? The wonderful thing about volunteering is that it not only benefits the communities you work with but also can also benefit you personally in ways that are often life-changing. Good volunteer abroad programs such as those at Globalcrossroads, match your skills with those of the program.
Either skills you have or skills that you aspire to develop. From cross cultural interactions you're your host family (if you stay with one) and with communities you work with, you'll learn more about yourself and about the wonderful qualities human nature.
By joining one of Global Crossroad's best volunteer opportunities overseas you'll connect in a new way to others, make new friends and have so many stories to share – either through blogs and/or share with your families and friends back home on social media. Imagine the Instagram photos! You'll also learn new skills, and have the opportunity to advance your career.
As well as the fun and learning you will have yourself, you will be bringing your skills and passions to the communities you are working with. Volunteering can positive and valuable affect on the people the program is targeting. GlobalCrossroad's best volunteer programs abroad range from working with street children to women's empowerment programs to nature conservation and more, there is a whole world of people and places to contribute to and learn from!
Globalcrossroad Best Volunteer Abroad Programs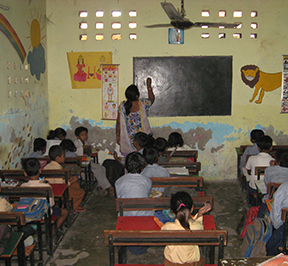 Passionate about a sustainable earth? Dreamt of going to Nepal? This program is one of the best abroad volunteer programs for the environmentally conscious. Bring your green thumbs, and your passion for the earth. Stay with a host family and spend a week learning Nepalese, as you work with local communities in remote villages conserving and planting indigenous species. One of Globalcrossroads best volunteer opportunities abroad worth exploring!
Fit, healthy and ready for a challenge? Prefer playing sport to spending time on your IPhone? The physical education program in South Africa is one of Global crossroads best volunteer opportunities abroad. Cape Town (and the whole of South Africa) is both fascinating and multifaceted, with beautiful mountains, dynamic culture and communities in both poverty and affluence. Teach sports and recreational activities to kids from disadvantaged backgrounds in Cape Town, South Africa. One of the best volunteer opportunities abroad for sporting enthusiasts. Also close to infamous Robben Island where Nelson Mandela was imprisoned before he became President!
Wanting to learn more about the development field? Good volunteer abroad programs such as these are a fantastic chance to contribute meaningfully to the core work of local organisations. Committed and capable volunteers, with a range of backgrounds from social science to economics, social work and development are needed to fill gaps in expertise with local organisations in Argentina. Bring your knowledge and skills to share on this wonderful program.
Love working with women and children. This volunteer opportunity offers the opportunity to do both, making it one of the best volunteer abroad programs at Globalcrossroads. Stay with a Tanzanian host family, eating traditional meals three times a day. Spend your days working with women to grow their handicraft business and teaching English and organising activities in the local orphanage. Share your artistic knowledge or business and English skills, and make some new friends. A busy and once in the life time opportunity in Africa!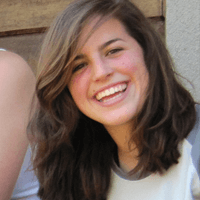 It was all worth it. I treasured the intimate moments travelling and experiencing together
Jessica Mills
- USA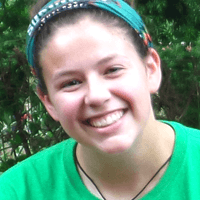 I was not ready to leave when my two months were up. It was an unforgettable experience.
Roberta Quis
- Australia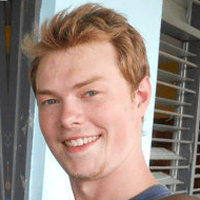 This was an amazing trip. I was immersed in new experiences, cultures, languages and people.
Kenneth Janes
- Canada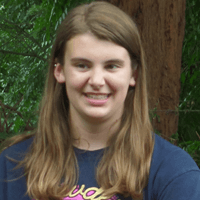 This experience was both exceptional and valuable. Project was extremely enlightening.
Lindsay Scott
- Germany
Have a passion for working with street-kids and a good level of Spanish? Take the time to spend with children from the streets of Guatemala city and make a real difference to their lives. One of the best volunteer opportunities abroad this year.
Interested in mindfulness practices? Ever wondered what its like at the heart of a temple in Asia? This program in Sri Lanka is one of definitely one of the best volunteer abroad programs for those interested in learning more about different ways of understanding the world. Teach English to monks aged 15- 21 while learning more about age-old Buddist traditions, practice and Sri Lankan culture and enjoying meals with your host family. A truly special opportunity.
Have strong Spanish skills and interested in going to Mexico? The Special Education program in Mexico works with disabled children who travel far and wide to attend the school. Interact and support the kids, and help teach the curriculum (English, Maths and a range of other subjects and activities). A good volunteer abroad program to support some of the most disadvantaged children in Mexico.
Find yourself at the computer a lot? Ready to get out but don't want to leave your interest in computers at home? This opportunity in Brazil teaches students of all ages some computer skills so that they can enter the workforce. Many people from low income backgrounds have not been trained in computer technology so are missing out in job opportunities (such in the tourism industry). Join on of Globalcrossroad's best volunteer opportunities overseas and make a difference in Brazil!
Passionate about the HIV/AIDs situation in Africa? This program offers a unique opportunity to support those suffering from HIV/AIDs. No qualifications required, just a loving heart and an open mind. One of the best volunteer opportunities abroad that you won't forget.
With such a range of opportunities to choose from HIV support to sports activities, sharing and learning with Buddhist monks or women and children in Tanzania (and more!) take your time to consider the options! Globalcrossroads has placed more than 18,000 volunteers over the past 12 years, and are dedicated to offering the best volunteer abroad programs that are both meaningful and affordable. Contact us today for more information about our diverse range of volunteer opportunities for 2016.