Quick Links
Volunteer
Project-Tanzania
Volunteer Project-Tanzania
Project Summary
This combination-project includes orphanage work and a Maasai women empowerment in Tanzania project. Volunteers spend three days in the orphanage and two days with volunteering with Maasai women. The orphanage's aim is to offer shelter, education and love to children. The Maasai women project aims to uplift Maasai women economically with development of different income generating projects. Hand-made traditional Maasai crafts, beads, clothes, handicrafts and other goods are later sold in market and part of this income goes to the female Maasai artists. This is a very interesting volunteer project, especially if you enjoy children, the Maasai culture and rural life of the Maasai people
Maasai women traditionally hold a weak social position. A successful way to uplift their social status is to provide them opportunities where they can generate their own source of income.
The local NGOs have created arts and handcraft-related projects allowing Maasai women to use their skills to earn extra income by selling these products to visiting tourists.
Program:

Volunteer in Tanzania

Project:

Women Empowerment/orphanage in Tanzania

Start dates:

1st and 3rd Mondays of each month

Location:

Moshi

Departure and End Point:

Kilimanjaro International Airport

Language Need:

English

Accommodation and meals:

Host family and Tanzanian cuisine three times daily

Activities:

uplift women by teaching English, business/marketing know-how and handicraft skills

Working hours:

25-35 hours per week
This program teaches and trains local Maasai women to make beads, crafts and handicrafts. Local Maasai women sell these products in local markets ultimately generating some income for their families. In addition to income generation, this women's group also provides housing (Maasai type) for both local widows and extremely poor women. Volunteers work directly with the women teaching English, business strategies and handicraft skills.
As a volunteer in women empowerment in Tanzania project, you will further support these women, especially by teaching them the English language and improving the possibility of these Maasai women's goals to reach markets with their small products. As most of the handicrafts are sold directly to tourists, knowledge of English or improved communication skills would prove very useful.
Role of
Volunteer
As a volunteer in women empowerment in Tanzania project, you will work in the orphanage project mostly consists of teaching English to the children. Help is also needed with organizing creative activities like singing, dancing, painting, etc. Volunteer work with the Maasai women project also emphasizes teaching English, but this group also needs direction about conversing with tourists and guidance on selling their products.
Local Maasai women are learning to generate extra income by making traditional crafts, beads and handicrafts and selling these products in tourist markets. These Maasai women are uneducated and need both help and leadership with their working style lacking a degree of professionalism. They are eager to learn conversational English and want to focus on improving their business skills, but need people to teach them.
If you are artist or professional with skill for creating crafts, beads, ornaments and handicrafts, you can teach them the recent techniques/designs trends that will ensure improved products and result in successful sales.
If you are non-professional and simply want to work and support these Maasai women, you can teach them about business and support their craft efforts.
This Maasai women's group also needs volunteer English teachers to give them the advantage of speaking with tourists and selling their products directly. Volunteers can also host English classes for Maasai children and local youth who can then work as tourist guides.
If you have marketing knowledge and skills, you can teach these skills to help the women develop marketing strategies and sell their products in both national and international market.
Upon volunteer arrival, the head of the local organization develops a work plan for a volunteer that depends up on their personal skills, interests and knowledge.
Skills
/Qualification Needed
There are no specific qualifications needed to join our women empower in Tanzania project, but your understanding of Tanzanian culture and diversity can help improve the experience for you and those with whom you work. Consider enrolling in our one-week Language & Cultural Immersion program. Volunteers should be willing to share love, time and compassion and be interested in native women and their culture. Creative skills with crafts, beads and art would prove highly useful.
Volunteer in Tanzania:
Project Locations and Free Time Options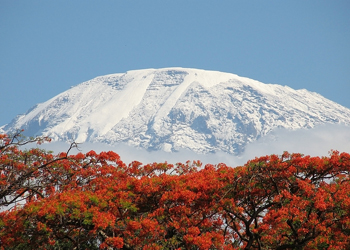 Our volunteer in Tanzania projects are located in and around Arusha and Moshi. Arusha is one of the bigger cities in the north of Tanzania and sits at the base of Mount Meru, not far from the Kenyan border. It is well-known African congress center and contains the site where the International Tribunal for the Rwandese Genocide was held. Safari tours to the Serengeti, N'gorongoro, Manyara and Tarangire usually launch in Arusha. The city is also an excellent base for visiting the Arusha National Park, where volunteers can experience a wide range of habitats and experiences. There are lakes that serve as a gathering point for a kaleidoscope of waterfowl, the imposing summit of Mount Meru is nearby and Moshi is approximately an hour-and-a-half (90 minutes) drive from Arusha.
Moshi sits on the lower slopes of Mount Kilimanjaro. It is an often over-looked tourist destination, but offers many intriguing cultural exposure opportunities. The Chagga people call Moshi home and it is in the middle of a major coffee growing region. Central Moshi is busy and colorful making an interesting walking excursion. The area around the market and Mawenzi Road is recommended, as there is a slight Asian flavor to the area and a Hindu temple, mosques and Indian traders.