Where is a good place to volunteer? The Best Volunteer Abroad Opportunities
Are you thinking about volunteering but you're unsure where is a good place to volunteer? Can't decide where is the best place to volunteer for you? What do you hope to gain from volunteering and what countries do you want to explore? Global Crossroads offer a range of exciting programs in 18 different countries that give you the chance to do a meaningful role and make a difference to real people's lives. Caring and educating orphans in Nepal, protecting turtles in Costa Rica and supporting a HIV/AIDS program in India are just a few of the affordable options available. Let Global Crossroads help you find the best place to volunteer abroad.
The Benefits to finding the best place to volunteer abroad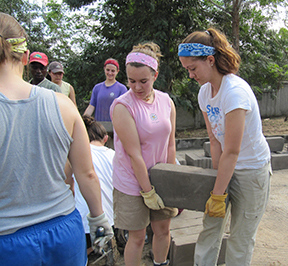 In deciding the best place to volunteer, consider the benefits to you and the people you help during this exciting journey. As an individual, volunteering offers you a once in a lifetime opportunity to assess your priorities and consider your own personal development. As a volunteer you'll be exposed to a new country, culture, groups of people and set of experiences. Each of these provides huge learning opportunities in terms of personal skills and abilities as well as self-transformation. Not only will you learn practical skills that may help to shape a new or existing career, you'll also develop new perspectives and ways of thinking. Considering what you hope to gain from a program is therefore very important when thinking about where is a good place to volunteer?
The benefits of volunteering are not limited to your own personal development, but also enriching the lives of others. Whether it be a human, animal or environmental project you're interested in, you can guarantee you'll be providing a much-needed resource to the organisation and people you'll be working with and for. Often charities and other organisations that provide valuable services in the countries in which they work, are under funded and resourced. As a volunteer you help to fill that gap so that these organisations can deliver their goals. In turn this improves the lives of those you'll be working and gives them a chance of a sustainable future. Choose the best place to volunteer and help to make a real difference.
Global Crossroads Good Place to Volunteer Abroad Opportunities
If you're considering taking part in a program but are unsure where is a good place to volunteer, take a look at Global Crossroads range of low cost projects and find the perfect location for you.
Do you enjoy trekking and exploring scenic surroundings and mountainous ranges? Are you passionate about caring for children and helping the most deprived? If so orphanage volunteering in Nepal could be the best place to volunteer to suit your interests and needs. Children in Nepal are some of the most deprived in the world. Often denied an education, street children find themselves working as child labourers without the love, care and attention they deserve. By volunteering in Nepal you can teach English and support orphaned children in their daily lives to offer them a brighter future. This program provides you with the chance make a real difference while experiencing life in the beautiful country of Nepal, close to the stunning surroundings of the Annapurna Range.
Sadly the stigma attached to HIV and AIDS in India is very real and can destroy the lives of those infected. This HIV/AIDS program in India offers you the chance to not only change attitudes but also educate the public about transmission of the disease. From blood testing and counselling to promoting awareness of infection, help to make a real difference to peoples lives. When thinking about the best place to volunteer abroad, consider India and the exciting challenges it offers.
Do you` have certified medical experience? Do you want to know where is a good place to volunteer so that you can share and use your skills for the benefits of others? Being a medical volunteer in Ghana could be the best place to volunteer for you. Across the world, many people have limited access to the basic human need of healthcare. This program gives you the opportunity to deliver healthcare alongside doctors and other healthcare professionals in a country where your help is greatly needed. Whether you are working in a hospital or more rural clinic, you'll be assisting patients and helping to deliver care to those that need it most.
Surrounded by spectacular scenery such as the Lake Victoria and Ssezibwa Falls, Uganda is considered by many as one of the best places to do volunteer work. You can experience this incredible country by teaching English. Quality English education is limited in Uganda yet it is vital to gain employment as tourism grows. The Global Crossroads Teach English in Uganda Program provides the opportunity to fill this gap and share your knowledge with Ugandan people. Teach conversation, art and support children while discovering the beautiful country of Uganda.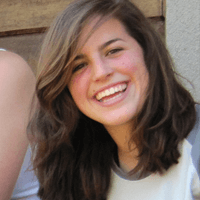 It was all worth it. I treasured the intimate moments travelling and experiencing together
Jessica Mills
- USA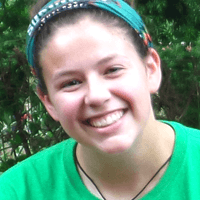 I was not ready to leave when my two months were up. It was an unforgettable experience.
Roberta Quis
- Australia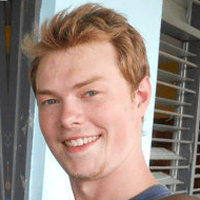 This was an amazing trip. I was immersed in new experiences, cultures, languages and people.
Kenneth Janes
- Canada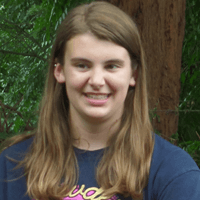 This experience was both exceptional and valuable. Project was extremely enlightening.
Lindsay Scott
- Germany
Sea turtles face imminent extinction as a result of predators, habitat destruction and the impacts of humans. If marine conservation is important to you and you're keen to experience life in a remote part of a tropical country then Costa Rica could be the best place to volunteer. You can help to slow the decline and protect an endangered species with this Global Crossroads program. Whether it be collecting data, protecting nesting grounds, handling eggs or going on patrol, this program provides a hands-on opportunity to make a meaningful impact into sea turtle conservation.
The AIDS epidemic claims 1000s of lives every year in Kenya alone. With or without a cure, educating people to prevent infection is the best course of action to save lives. If you're passionate about education and public health then consider whether the HIV/AIDs project in Kenya could be the best place to volunteer abroad? As part of the program, undertake training with local experts, then work to deliver education and training with the aim of increasing local awareness of HIV/AIDS. You can help to stop the spread of HIV/AIDS while exploring the beautiful country of Kenya from the capital city of Nairobi.
Elephants are incredible creatures. Sadly they are often overworked and poorly cared for in many countries. When considering where is a good place to do volunteer work, Sri Lanka could provide an exciting option if you're passionate about caring for these gentle giants. By volunteering on the Elephant Conservation program you can care for orphan elephants in the lush forests of Sri Lanka. Endangered across the world, imagine feeding, bathing and playing with elephants every day. This program allows you to do just that. Volunteer at a conservation centre and ensure that the elephants live as naturally as they would in the wild.
As most people know, pandas are one of the most endangered species in the world. As a result of major habitat destruction, it is estimated there are just 1000 pandas living in the wild today. As a volunteer in China you can help to conserve these beautiful animals for generations to come at the Panda Conservation Centre. This hands-on program allows you to take part in feeding, cleaning and bathing pandas as well as helping with important tasks such as artificial insemination and medical examinations. It also means you'll have the opportunity to explore one of the largest and most diverse countries in the world. So when you ask, Where is a good place to do volunteer work? Perhaps this China could provide you with the answer.
Finding the best place to volunteer abroad can make a huge difference to your life and that of others around the World. Global Crossroads provides you with a huge range of countries and programs to choose from to suit your preferences and interests. So when considering where is a good place to volunteer, contact Global Crossroads to discuss the perfect affordable volunteer program for you.