Internship Argentina
Have you ever thought about exploring another country while learning from real-world experiences? Do you want to explore Argentina through an affordable and meaningful internship?
When you join an internship Argentina program, you will have a safe and empowering experience. Our programs and projects allow you to work with professionals and organization leaders to enhance your skills and professionalism. Your internship will also allow for a cultural immersion experience that will help you improves abilities such as critical thinking, communication, adaptability, and patience.
Global Crossroads offers a wide range of programs located in culturally vibrant and picturesque locations of the country. These programs will suit your interests, career field, and area of study and include teaching English, children-focused programs, community development projects, medical services and healthcare, dental programs, and professional support.
These projects are quality oriented, innovative and firmly rooted to your personal interests, career choice and academic learning. We invite you to get a head start on your Argentina internship programs today by reading through the information below to learn about program details.
Popular Internship opportunities in Argentina
Global Crossroads offers an amazing variety of internship opportunities with many projects to match your needs and interests. Here are a few of our most popular:
Internship Argentina Dates and Prices
All internships start every Monday of each month. However, if there is travel constrains, you can start any project on any day.
Global Crossroad is committed to offering quality Internship work in Argentina at the world's most affordable price. We strive to keep our costs low. The humanitarian side of the business is our passion.
Global Crossroad's Internship project application and registration fee cost US $299. The application fee covers the cost of advertising, program promotion, and office expenses (rent, utilities, and staff salaries in USA office).
In addition to the application fee, you are required to pay a weekly program fee. You will pay your weekly fee directly to the country coordinator, who in turn will allocate it to your host family, project and other in-country support we offer to our Internships. This way, the fees that you pay will benefit those who rightfully deserve them, and not for company profit.
The Argentina internship program fee and volunteering fee is basically same. However, unlike volunteers, interns often work closely with guided supervision from a local project director, and a small weekly supervision fee ($25-50/ week) may be incurred in addition to volunteer program fees.
Learn more about our highly affordable volunteer program fees in Argentina.
Internships vs. Volunteers Programs
In general, volunteer programs focus on humanitarian outreach and project support. Volunteering is popular amongst people who want to share their love and passion for underprivileged children, impoverished communities, or conservation efforts in need of resources.
Internship programs focus on creating a real-world learning environment for interns and students so that they practice professional development and obtain new skills. Similar to volunteers, interns may work on a variety of projects (many times alongside volunteers) that benefits local communities, children, wildlife and similar projects. Teaching programs, medical outreach, and children's support are the most popular internship projects.
Room/Food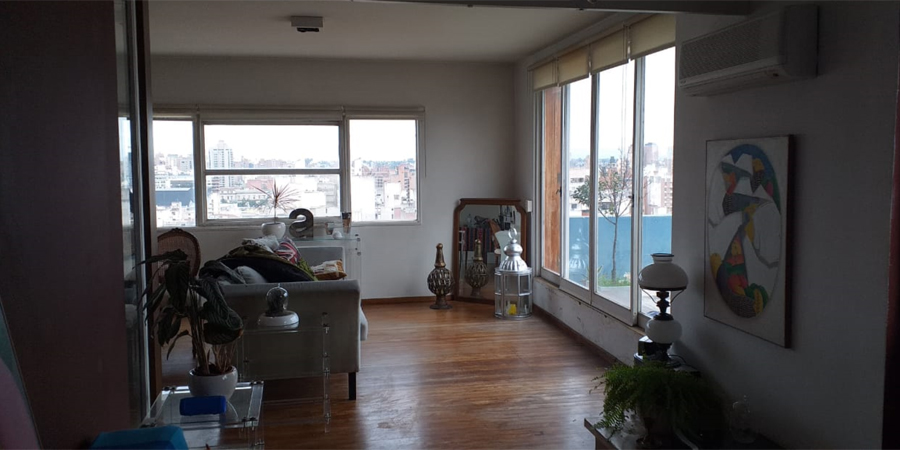 Our international interns are provided with accommodations in a volunteer/intern house or with host families. Your accommodations are located in a safe and clean neighborhood near to internet cafes, local markets, local bus stop, police station and departmental store. These accommodations provide comfortable bedrooms and community areas with shared kitchen and bathrooms.
Three local Argentinian meals—breakfast, lunch and dinner are served to interns. We also provide vegetarian meals to interns which they must mention about it on their application forms. The fee you kindly pay to our programs is not inclusive to other meals and beverages except for three meals.
Learn more about your accommodation and meal plans in Argentina.
Internship Argentina: Supervision and Field Support
While working as an intern with Global Crossroads, your internship project is supervised by experienced and qualified professionals. In most of the cases, the head of the project will serve as the supervisor of your internship program. The supervisors are experts in their respective fields where they will help you with any problem you have and mentor you p till the completion of the project.
College Credit for intern opportunities in Argentina
Global Crossroads does not provide college credit for its internship projects. Our local office or your supervisor will provide you with a letter and certificate on the completion of your program verifying your work as an intern and your job responsibilities as an intern. If you need college credit for your internship, please contact your own university, college or professors prior applying.
Free Time
Our internship program in Argentina have flexible schedules and are stationed in the most alluring and incredible places of the country, so you will have a lot of time to explore the arresting local landscapes and immerse onto vibrant local culture. You can enjoy city life, natural wonders and exotic culture during internship.
Although we don't generally arrange activities for our interns, our local staffs will assist you accordingly with information and support for your various free time activities. There is lots of travelling and fun options which our local team of staffs will help you choose the best options.
FAQs: Internship Argentina
Arrival and Departure
Your internship trip requires that you fly into Pajas Blancas International Airport. Once you arrive, an GCR representative will be waiting to pick you up.
Please consult our country coordinator before leaving your home country, and make sure to send us your correct flight information once you have booked your travel. If there are any changes, delays, or if you miss your flight please contact us as soon as possible.
We do not offer airport drop-off service so you will need to make your own departure arrangements.
Visa
In order to participate in any of the Argentina internship opportunities, you need to secure a tourist visa. Depending on your national, a visa on arrival may be available.
Visa extension is possible by visiting department of immigration if you would like to extend your time in Argentina.
Vaccination
For travel to Argentina, the CDC recommends vaccinations against: Rabies, Hepatitis A-B, Yellow Fever, Malaria, Meningitis, Typhoid
How can I apply?
Global Crossroad's internship Argentina project applications are straightforward: go online, complete out the application, and submit it to us. We will follow up with you within 24-hours of your application submittal.
Why intern with Global Crossroads?
Global Crossroads is a global humanitarian non-profit who has partnered with over 20,000 people and hundreds of local organizations to facilitate significant and safe internships experiences.
We offer the most affordable international internships. Your tax-deductible registration fee supports your experience and enhances local projects while the program fee gets paid directly to your service project and/or host families.
When you intern in Argentina, you will to create long lasting connections with your home-away-from-home host family, project coordinators, and fellow interns. If for any reason you feel uncomfortable during your time abroad, our unparalleled support staff will do everything they can to improve your situation and ensure that you have a good experience.
Our Volunteer Abroad Programs
Globalcross road offers best affordable volunteer opportunities across 20 countries around the world. If you are interested in our highly impactful and rewarding volunteering opportunities in India, Sri Lanka, Thailand, China, Cambodia, Nepal ,Sri lanka, Bali, Ghana , Kenya, South Africa , Tanzania , Uganda, Zimbabwe, Morocco, Costa Rica , Ecuador, Peru, Guatemala , Argentina , and, Brazil