Volunteer Overseas Programs for College Graduates
A closer look at the range of volunteer abroad programs perfect for graduates
Take the opportunity to see the world, challenge yourself, and help those in need.
Enjoy a variety of exciting once in a lifetime opportunities, including working with pandas in China, turtles in Costa Rica or orphans in Nepal.
No hidden surprise costs – our program fee includes a donation to your project, the cost of local staff who are available 24/7, your meals and comfortable accommodation.
An unrivalled way to experience a new culture in an authentic way.
Guaranteed lowest program fees in the US - starting from $100 - $200 per week.
18 countries, 200 projects and thousands of happy volunteers since 2003.
Overseas Programs for College Graduates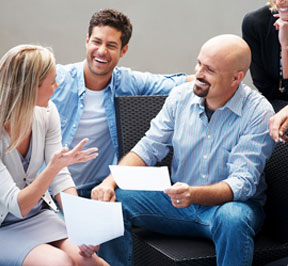 Do you dream about traveling to different countries with overseas programs for college graduates?
Can you imagine yourself working with elephants in Sri Lanka, helping endangered pandas in China, or supporting an HIV/AIDS project in India?
Volunteering abroad after you've graduated can really help to shift your life's course. Global Crossroad wants to see everyone succeed at their career path and enjoy life to the fullest.
After all, that's why we offer a complete selection of the best overseas programs for college graduates.
When you take advantage of our worthwhile programs, you're giving yourself the gift of adventure. But more than that, you'll be exploring what engaging in altruism everyday can do for the soul
We have something for everyone: no matter if you're a traveling novice or world-weary explorer, our safe and affordable programs will challenge and inspire you in all the right ways.
Global Crossroad invites you to take a look at our college graduates programs overseas, and find out what you've been missing!
The benefits of overseas programs for college graduates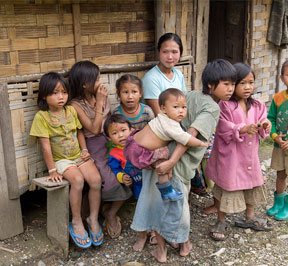 Volunteering abroad offers the enthusiastic college graduate a second chance to find out what makes them happy.
After spending years hovered over a computer-in addition to writing exams and navigating student life-you're probably ready for something new.
And as many college graduates soon find out, there's not necessarily a job waiting for you on the other end; everyday life beyond college can be pretty tough, especially if you don't have any particular experience that sets you apart from the crowd.
Overseas programs for college graduates give you the chance to develop yourself both personally and professionally.
Travel is known for being a game-changer for personal growth: think about how many people go away for a few months, only to come back completely refreshed and excited about life.
This could easily be you! Furthermore, volunteer programs for college graduates gives you real-world experience in your field of choice. Say that you're interested in becoming a teacher-but no one seems to be hiring teachers without experience.
This is a common catch-22 for young professionals everywhere. One example of a perfect solution is to gain experience by teaching English in Uganda.
This will not only separate you from other candidates but offer you a wealth of knowledge regarding teaching styles in different cultures and new educational infrastructures.
Another important benefit of overseas programs for college graduates is that they let you test out different types of work, before launching into a career in your home country.
No matter if you're looking to dip your toes into medicine or animal conservation, Global Crossroad has a program that will you explore different career options-and re-frame your perspective on giving back.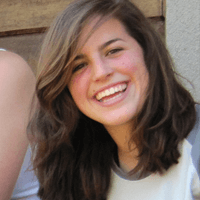 It was all worth it. I treasured the intimate moments travelling and experiencing together
Jessica Mills
- USA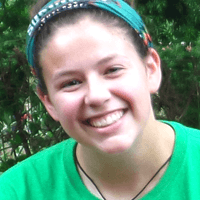 I was not ready to leave when my two months were up. It was an unforgettable experience.
Roberta Quis
- Australia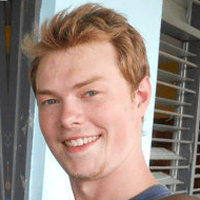 This was an amazing trip. I was immersed in new experiences, cultures, languages and people.
Kenneth Janes
- Canada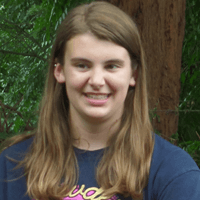 This experience was both exceptional and valuable. Project was extremely enlightening.
Lindsay Scott
- Germany
Globalcrossroad Best Inexpensive Overseas Programs for College Graduates
Discover Globalcrossroad's hand-picked selection of the most cost-effective overseas programs for college graduates:
It's pretty much every animal-lover's dream to work one-on-one with pandas, possible the most adorable creatures on Earth.
Well, with this amazing program, you can fulfil your desires: volunteers with this panda conservation project will live in China and help care for these endangered animals every day.
Volunteers here will work between 25 and 30 hours per week near Chengdu, assisting local animal professionals and feeding the pandas. This is one great example of how volunteer abroad after college can give you experiences you'd otherwise never have.
Volunteer programs for college graduates offer people the chance to really make a difference. Indian cities like Delhi and Jaipur are still suffering deeply from the consequences of HIV/AIDS.
proper healthcare and a lack of qualified medical staff, people are dying needlessly. Volunteers at this important project will work side-by-side local healthcare professionals, do community outreach, and offer patient care where qualified.
Nepalese culture is beyond fascinating, and the people of this spectacular country are warm and friendly.
Yet sadly many children are left abandoned to grow up in orphanages, most of which don't have enough caretakers to manage the increasing demand.
Volunteers should love working with children, and will be responsible for helping with the kids' daily routines, such as homework, meal-time, and cleaning up.
College graduates travel programs abroad like this are a good opportunity to stretch yourself and support underserved organizations.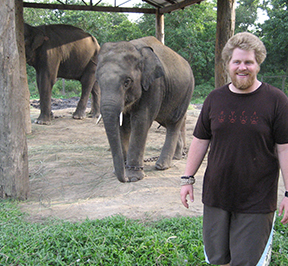 If you're going to try college graduates programs overseas, why not choose one that takes you to stunning Sri Lanka-to work with elephants, no less! Volunteers should enjoy spending time with animals, and be willing to help feed, bathe, and clean these giant creatures on a daily basis. You'll get to work with local animal caretakers, and learn everything there is to know about nurturing elephants.
Another wonderful volunteer abroad after college for people passionate about animals, this conservation project in Costa Rica lets volunteers work first-hand with endangered turtles.
Volunteers selected for this popular program will participate in beach cleanups, and turtle-monitoring, as well as offer their support with breeding initiatives and other administrative duties.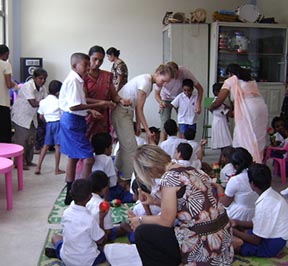 Numerous volunteer programs for college graduates are based in Africa, as this is a life-changing place that benefits greatly from support for communities in need.
As a medical volunteer in Ghana, you'll help local people access medical care, as well as other basic necessities like clothing and food.
Volunteers must have prior training and experience working in healthcare. Responsibilities include assisting patients directly, or working in specific fields like gynecology or neurology.
A truly incredible country, Kenya also struggles with the effects of HIV/AIDS throughout many of its regions. With insufficient medical staff and underqualified doctors, many people suffer-and die-simply due to this lack of healthcare.
This project needs volunteers who will help care for local patients, distribute medicine, and support local professionals. As one of many impactful college graduates travel programs abroad, the HIV/AIDS project in Kenya lets you leave your mark on a country in need.
Out of the many college graduates programs overseas, this is ideal for first-time volunteers and travelers willing to step outside their comfort zone.
You don't need any prior training for this fun position, but volunteers must enjoy working with children. A passion for learning about local Ugandan culture, and adapting to different customs are also helpful.
Volunteers will be responsible for making lesson plans, teaching basic English to local students, and offering creative workshops.
Volunteering with overseas programs for college graduates offers participants the gifts of cultural wisdom and interpersonal skills that will serve you throughout the course of your life.
Jumping to volunteer abroad after college is something you'll be so glad you tried-but if you don't take the leap, you might regret it in your later years.
Regardless whether you're passionate about working with endangered species, teaching children in need, or supporting healthcare projects, Global Crossroad's selection of volunteer programs for college graduates are sure to help you reach your full potential.