Volunteer To Teach English Abroad Programs
Discover the wide range of places you could travel to and be a volunteer English teacher
Open to all English speakers who want to make a lasting difference in the lives of disadvantaged people.
A great way to combine travel with community service while gaining practical work experience.
We have a huge range of volunteer projects all around the world, from China and Thailand to Ghana and Argentina.
A unique way to travel the world and experience an unknown culture first hand.
There are opportunities to share other valuable skills you possess as well as teaching language classes.
Volunteer to teach English abroad programs
Have you ever dreamed of travelling the world and volunteering to teach English Abroad? Worried that travelling and volunteering would be too expensive and difficult to organize? Do you want make a difference by teaching English abroad?
Global crossroad understands your concerns and wants to help you make a difference in the world, so have sourced out a selection of the best and most affordable Teach English abroad volunteer programs around the world. Where do you want to go?
Benefits of volunteering to teach English abroad
The benefits of teach English abroad volunteer programs are numerous and benefit everyone involved. Most obviously the students in the English classes benefit from your direct teaching as they learn grammar, conversational skills, and get real practice – something not readily available in most developing or third world countries.
During some placements volunteering to teach English might be expanded to include curriculum development or assisting with essential skills development and gaps in the curriculum they are using.
Through Global crossroad's Teach English abroad volunteer programs you have the chance to make a real difference to a school and students' lives. English language skills are valued everywhere and offer better life opportunities in the future for the students involved.
As well as benefits for the students and school that you teach English in, there are countless benefits for the volunteers as well. First and foremost it is a chance for you to make a difference in the world, through something as simple as teaching English abroad you are making a substantial difference to someone else's life.
The volunteer can also learn a lot about their chosen country as you will get a glimpse into real life in less touristy areas. How does the average Indian live? Where do Chinese people live if not Shanghai? What do Peruvians eat?
Volunteering in a country means you will see a real side of the people that you cannot find through the typical tourist routes. As a volunteer you will also get to challenge yourself by finding yourself in new situations.
For example what to do when there is no wifi, or television? How can you communicate across cultures or languages? In some volunteer to teach English abroad programs you can also learn a language or brush up your skills.
Our teaching English program in Mexico can be combined with a Spanish intensive course so that you can learn while you teach! Volunteering to teach abroad will give you a whole range of skills to add to your resume in the future that regardless of the job you are aiming for, a volunteer placement will be extremely beneficial.
If you volunteer to teach English abroad the impact is meaningful and beneficial to you, the students but also to the community you are serving. Talk about good karma.
Global crossroad – The best, cheap volunteer to teach English abroad programs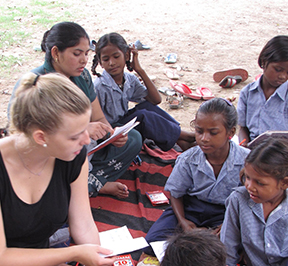 Global crossroad offers 18 different affordable locations to volunteer to teach English abroad in. Often the hardest part when choosing to volunteer is deciding where to go. Is Asia calling you? Do you want to experience Latin American hospitality? Or are you looking to help Africa?
When thinking about volunteering to teach English Abroad why not think about China. With such a rich, cultural history, pandas and a deep need for English, it is a great place to volunteer for a few weeks.
Getting a chance to experience Indian culture first hand is one of the best parts of teaching English abroad in India. You will also get the chance to make some lifelong friends while helping bring students out of poverty and giving them access to better opportunities in the future.
Volunteer teaching abroad in Thailand will help you quickly realise why Thailand is called the land of smiles. Friendly people, amazing beaches and great food, this is an obvious choice.
Get a taste of Africa by teaching English abroad in Kenya. You may even get a chance to meet the famous Massai Mara people or a zebra or two.
Uganda gets so few tourists that they care grateful for every visit they get. Why not choose a volunteer English teaching abroad program that not everyone does, and make a significant, meaningful contribution to the lives of local children.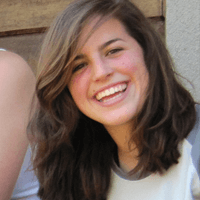 It was all worth it. I treasured the intimate moments travelling and experiencing together
Jessica Mills
- USA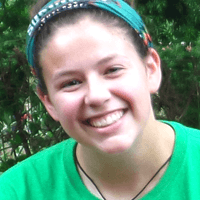 I was not ready to leave when my two months were up. It was an unforgettable experience.
Roberta Quis
- Australia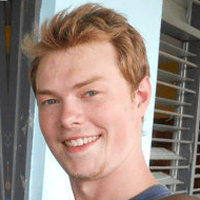 This was an amazing trip. I was immersed in new experiences, cultures, languages and people.
Kenneth Janes
- Canada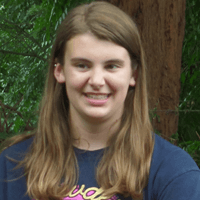 This experience was both exceptional and valuable. Project was extremely enlightening.
Lindsay Scott
- Germany
At the tip of South America, students eager to learn await. While you teach you may also learn some essential Spanish words and sharpen your language skills as you sharpen the students.
English language skills are increasingly important for Costa Rica because of the ability to work in tourism and get a sustainable job. When you volunteer to teach English in the beautiful Guanacaste region you are helping many school children access better jobs and bring their families out of poverty. Globalcrossroad offers many different volunteer opportunities in Costa Rica.
When you Volunteer to teach English Abroad in Peru you offer the students a better future as English language is heavily in demand. As well as teaching you will be immersed into the daily life of Peruvians and their vivid culture.
Globalcrossroad supports local schools to offer them a chance of learning with an international volunteer. While basic Spanish fluency is preferred you can combine volunteer teaching English abroad with a Spanish language course to learn while you teach.
Global crossroad has been sending volunteers abroad since 2003 and currently over 18,000 people have volunteered abroad, and the majority of our customers volunteer to teach English abroad. Why? Well helping students in developing countries improve their English levels gives them access to higher paying jobs, knowledge and the ability to talk and communicate with tourists to their country. Volunteer English teaching abroad also allows poor students to access a teacher, as in most cases they may not otherwise meet or practice with a foreigner.