Quick Links
Volunteer in Kenya
Overview of the Project
The majority of Kenyans want to improve their children's English skills but most Kenyan rural schools lack qualified English teachers. With this high demand for English fluency, your volunteer contribution in teaching English is greatly appreciated by the Kenyan people. Teaching English in Kenya is very challenging; however, our knowledgeable staff will provide you with a proper orientation and teaching materials, including a textbook, for your class. You will be teaching a group of 20-35 in a class and most students already understand basic English. Our volunteers work to strengthen students' conversational and pronunciation skills.
Our postings vary from formal to informal English teaching programs in Kenya. You can put your English skills to use with oral practice and games or teaching math, social science, health science or other subjects in English.
The schools in Kenya will be closed in April-May and August-September. During this time, volunteers will teach in an orphanage. Volunteers have the option of joining other projects in Maasai region.
Program:

Volunteer in Kenya

Project:

Teach English in Kenya

Start dates:

1st and 3rd Mondays of each month

Location:

Nairobi and Massai land

Departure and End Point:

Jomo Kenyatta International Airport

Language Need:

English fluency

Accommodation and meals:

Homebase or host family and Kenyan cuisine three times daily

Activities:

Teach English to elementary schoolchildren and support other curriculum needs

Working hours:

25-35 hours per week
Role of Volunteer
As a volunteer in Teaching English in Kenya project, you can work in formal or informal teaching situations. In schools, volunteers can also teach Math, Science or any other subject that might be of interest and help to the students. As a volunteer fluent in English, you can also aide local schoolteachers by encouraging them to use English to interact, thus also developing their conversational skills.
Teach conversational English, Math, or Science
Read literature and work improve low comprehension levels and poor pronunciation skills
Provide theoretical, practical assistance and aide the teachers
Interact with the students
Skills
/Qualification Needed
There are no specific qualifications needed to join our volunteer teaching in Kenya project beyond a fluency in English, but your understanding of Kenyan culture and Swahili language can help improve the experience for you and your students. Consider enrolling in our one-week Language & Cultural Immersion program. No previous teaching experience is required. Volunteers should have a love for teaching, English and conversation. Volunteers should be enthusiastic, reliable, flexible, patient and be positive role models for students.
Major FAQs
– Teaching English Project
Several schools in Nairobi are included in our volunteer teaching project in Kenya. All details can be provided to volunteers upon completion of the registration process.

This can be established on the needs of a specific location and cannot be stated up front for the English teaching volunteers . The specific placement will be set once your application forms are complete.

The teaching volunteers in Kenya program will work with kids, aged 3-14.

The sizes of schools in Kenya differs., the school may range between 200-800 children. A usual class has about 30 pupils.

All Kenya teaching volunteers will assist a local teacher.

Yes, the local curriculum is approved by the Kenya government. The volunteers in Kenya are expected to follow it while assisting the local teachers.

The teaching volunteers for the program in Kenya are expected to work 3-5h/daily. They have free weekends and are encouraged to use them in order to explore the beautiful country they are in.

It is custom to make use of the school materials elaborated especially in this respect. Still the volunteers for teaching program in Kenya are invited to bring materials that can be beneficial for the school (pens, stationary, chalk, balls etc)

No. The program is closed for a week over the Christmas holidays.
Volunteer in Kenya
: Project Locations and Free Time Options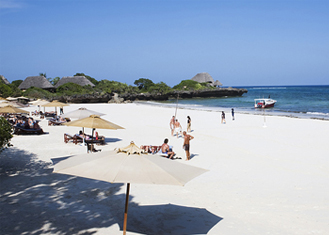 Global's volunteer in Kenya projects are available in Nairobi and Massai land. All locations offer multicultural scenes that are friendly to travelers and host traditional experiences.
Nairobi is the capital and largest city in Kenya. The colorful combinations of culture and modern living are living examples of past meets future. There is a solid tourist infrastructure in place that supports day trips and city tour planning. Volunteers can spend free time in the National Museum or Nairobi National Park. The city is a hub for safari launches and there are many opportunities for different length excursions. There are also crocodile farms and nature trails to explore, along with the standard pulsing city options for travelers.
Massai land is close to Kenya's best-known and finest wildlife reserve – the Maasai Mara. The land is located in the south west region of Kenya, about 90 minutes from Nairobi. The land covers an area around 1530 square km and is reserved for Maasai people, who live a pastoral and nomadic lifestyle.
Many Maasai, however, have settled down permanently and have build houses. There are also schools and hospital in the region but lacks adequate manpower and facilities to run them smoothly.