Do you dream of volunteering overseas, but worry you are too old?
Age is definitely not a barrier; we have lots of exciting and meaningful volunteer abroad opportunities abroad for you to choose from.
Use your life skills to change the lives of the poor and needy forever.

Choose your ideal senior volunteer program from a wide range on offer.

Enjoy low cost volunteer opportunities with no extra fees to middlemen.

All our projects are safe, organized, and supported by local staff.

Make lifelong connections and memories with local people who really appreciate it.
Take a minute to complete the form and we will be in touch.
Most Affordable Senior Volunteer Opportunities Abroad
Do you wish for the kind of fulfillment that participating in senior volunteer opportunities abroad would bring you?
Can you see yourself teaching English at a school in Cambodia, working with children in Rio de Janeiro or volunteering at an orphanage in Nepal?
Global Crossroad offers a large selection of programs related to volunteering overseas for seniors–because we know what a positive experience it can be.
In fact, Global Crossroad also provides programs in a variety of fields: so no matter what your interest is, there's an opportunity that's right for you.
Globalcrossroad Most Affordable Senior Volunteer Opportunities Abroad
Check out this exclusive list of Globalcrossroad's most cost-effective and enjoyable senior volunteer opportunities abroad:
Put your skills to use with this amazing program for volunteering overseas for seniors. If you've always wanted to travel to East Africa, now's the best time to seize the opportunity.
As an English teacher in Kampala, you'll help local students improve their conversational skills. You'll also facilitate art-related workshops and collaborate with local professionals.
Volunteering abroad for retirees has never looked better with this fun opportunity in South America. Go to Rio de Janeiro to support this worthwhile childcare project.
This program is well suited for seniors who enjoy working with children, and are willing to adapt to different cultures. As a volunteer, you'll work between 10 and 30 hours, and your responsibilities will include caring for the children, teaching English, and promoting good nutrition.
Volunteering abroad for over 50's is an excellent way to see exotic places like Cambodia while also making a difference to local communities.
Volunteers with this program will work between 15 and 30 hours per week in Phnom Penh, teaching local children English. You'll also be expected to support local teachers with their work, including administrative tasks.
Are you fascinated with Nepalese culture? If you've been wanting to dig deeper into this beautiful country, we have a program tailor made for you.
Volunteering at an orphanage in Nepal will let you spend valuable time working one-on-one with children while still offering plenty of time to explore the surrounding region. Delve into this option for volunteering abroad for older people and live life with no regrets!
Volunteering overseas for seniors is a wonderful way to learn about cultures different than your own–and teaching English in Ecuador is a great example of this! No special skills are needed for this fun job, though volunteers must bring an open-mind and willingness to embrace differences.
Working 25-30 hours per week in and around Quito, you'll help students improve their English, assist local teachers, and offer companionship to the young ones.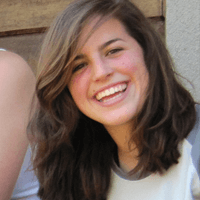 It was all worth it. I treasured the intimate moments travelling and experiencing together
Jessica Mills
- USA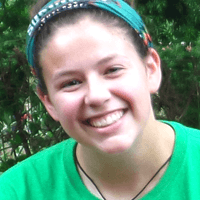 I was not ready to leave when my two months were up. It was an unforgettable experience.
Roberta Quis
- Australia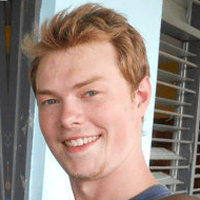 This was an amazing trip. I was immersed in new experiences, cultures, languages and people.
Kenneth Janes
- Canada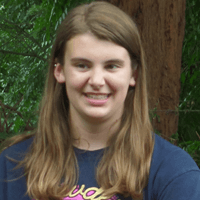 This experience was both exceptional and valuable. Project was extremely enlightening.
Lindsay Scott
- Germany
If you have any prior experience in social work, psychology, or childcare, this program needs your support. Volunteers will be working with abused children at an orphanage in Cape Town.
While no special training is required, you must be very compassionate and able to give a lot of emotional support to these precious children. You can stay anywhere from two to twelve weeks, and the average work week will be 25-30 hours. This program for volunteering abroad for retirees is well worth the effort!
For seniors with a passion for world religion, or a particular interest in Buddhism, this program is the ticket to exploring your curiosities.
While there are many options for volunteering abroad for over 50's, this one's geared toward people with a strong respect for Sri Lankan culture and Buddhism in general. Volunteers will work with young practicing monks to improve their English.
Volunteering abroad for older people is a win-win experience for everyone involved. Seniors will be able to share their strong skill-sets and knowledge they've gained over their lifetime. Local communities will benefit from their wisdom. Meanwhile, retirees will likely find their enthusiasm for life renewed.
In addition, their health might improve from the new excitement: it's incredible how meeting new people and performing good community services benefits not only the spirit but the body as well.
And if you're looking for something a little different than the programs listed above, Global Crossroad has a range of options. From working with special needs children to animal conservation to practicing medicine, we're proud to provide you with a large selection of volunteer abroad opportunities.
The Benefits of Senior Volunteer Opportunities Abroad
With any type of volunteer abroad program, there are countless benefits. Senior volunteer opportunities abroad in particular are worthwhile for many reasons.
If you're an elderly person, you might think that traveling overseas is too difficult for you to do. But the truth is that volunteering overseas for seniors can be extremely achievable for aging individuals: our programs are safe, comfortable, and valuable for seniors.
Volunteering abroad for retirees is actually a wonderful approach to feeling more valuable. After retiring from their jobs, many seniors find themselves searching for a new sense of purpose in life. Participating in senior volunteer opportunities abroad gets you out of your house and into the world.
You're able to give back and feel like your actions are meaningful. Volunteering abroad for older people can help seniors feel alive again. Imagine yourself heading off to South Africa to work at a local orphanage. Your mere presence will benefit the local community so much–and vice versa.
Senior volunteer opportunities abroad lets you engage with new people, learn about different cultures, and use your time to give back to the world. The overall effect of these experiences is that you come away feeling fulfilled and happier than ever.
So take a moment to explore the wonderful programs that Global Crossroad has to offer. From teaching to childcare, there's something for everyone.