Do you feel passionate about protecting animals from harm? We offer lots of interesting and useful opportunities for animal lovers to make a difference in many different ways.
From elephants to horses – we have projects, helping all kinds of animals and wildlife
Get hands on experience of working with animals in some kind of trouble
Make a difference to the future of endangered species through conservation work
Affordable projects which offer a meaningful, organized and fully supported volunteer abroad experience

Choose from projects in Africa, Asia, and the Caribbean
Take a minute to complete the form and we will be in touch.
Animal Conservation Volunteering Abroad
Does the future of wildlife across the world concern you? Have you ever thought about becoming an animal conservation volunteer abroad?
Are you an animal lover who wants to help educate people to protect and conserve endangered species?
Then Global Crossroad's animal conservation volunteering abroad programs could provide the perfect opportunity for you.
Imagine feeding and bathing young elephants in a Sri Lankan elephant orphanage or protecting the eggs of turtles on a remote beach in Costa Rica.
If you are considering volunteering with animals abroad, then discover Global Crossroads exciting and challenging animal conservation volunteering abroad programs.
Global Crossroads Low Cost Animal Conservation Volunteering Abroad Opportunities
Global Crossroads offers a range of affordable animal conservation volunteering opportunities, working with different animals in an array of locations.
Choose from a variety of exciting programs and help to make a different to the conservation and future of wildlife across the world!
Volunteer working with animals abroad and experience lions, buffalo, elephants, leopard and rhinoceros roaming free in their natural habitat.
Help manage the homes of the Big 5, volunteering on a reserve in South Africa. Unlike a safari, this Global Crossroads program offers Animal conservation volunteering focused on first-hand experience managing reserves and implementing conservation projects.
Work alongside the Born Free Foundation and Animal Rehabilitation Centre, to learn how a reserve is managed and help protect endangered species for generations to come.
This Animal conservation volunteering abroad program offers the opportunity to learn about ethical wildlife practice in its most natural environment.
Namibia is home to a diverse landscape and array of wildlife. Becoming an Animal conservation volunteer abroad will not only allow you to bond with wildlife on a deeper level but also discover this incredible part of the world, rich in beauty and culture.
This unique Animal conservation volunteering abroad program, works closely with animals in their natural habitat and allows you to take part in everything from feeding and cleaning to assisting with research and bush walks.
HORSE REHABILITATION (South Africa)
Are you experienced with horses and their care? Or are you a novice with a deep love of the animal that wants to learn more?
If you have a passion for horses and are interested in Volunteering with animals abroad this Global Crossroads program could be perfect for you!
Help to rehabilitate abused and neglected horses through regular riding, grooming, feeding and caring, improving your equine knowledge and their lives in the future.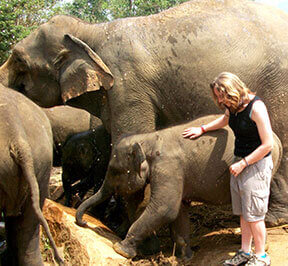 Elephants are incredible creatures. Sadly they are often overworked and poorly cared for. By becoming an animal conservation volunteer abroad you can care for orphan elephants in the lush forests of Sri Lanka.
Endangered across the world, imagine feeding, bathing and playing with elephants everyday This Animal conservation volunteering abroad program allows you to do just that.
Volunteer at a conservation centre and ensure that the elephants live as naturally as they would in the wild.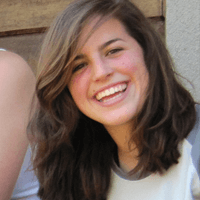 It was all worth it. I treasured the intimate moments travelling and experiencing together
Jessica Mills
- USA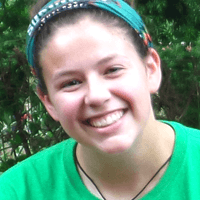 I was not ready to leave when my two months were up. It was an unforgettable experience.
Roberta Quis
- Australia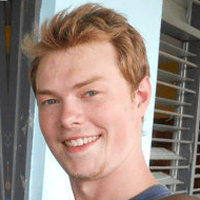 This was an amazing trip. I was immersed in new experiences, cultures, languages and people.
Kenneth Janes
- Canada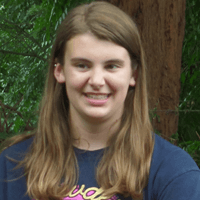 This experience was both exceptional and valuable. Project was extremely enlightening.
Lindsay Scott
- Germany
Known as gentle giants, important work goes on across the world to educate locals about the care and conservation of elephants.
This Animal conservation volunteering abroad program provides an amazing opportunity to teach local people about the importance of animal rights and conservation.
Working alongside local non-profit organisations, take part in feeding, bathing, riding and playing with elephants to promote their care across Thailand.
Lions, hyenas, honey badgers, vultures and cheetah are just a few of the amazing creatures cared for by a wildlife care centre in South Africa.
This hands-on and exciting Animal conservation volunteering role exposes you to the daily lives of endangered species. Help to educate local people about conservation while experiencing life in this diverse and beautiful part of the world.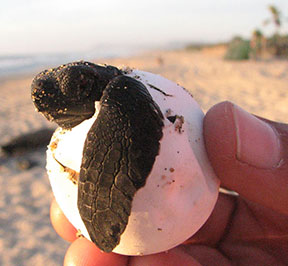 Sea turtles face imminent extinction as a result of predators, habitat destruction and the impacts of humans. Help to slow the decline and protect an endangered species with this Global Crossroads Animal conservation volunteering abroad program.
Whether it be collecting data, protecting nesting grounds, handling eggs or going on patrol, this program provides a hands-on animal conservation volunteering opportunity to make a meaningful impact into sea turtle conservation.
So if you think you'd like to become an Animal conservation volunteer abroad, Global Crossroads has an affordable and unique range of Animal conservation volunteering abroad programs.
Whether you're passionate about horse rehabilitation, want to protect turtles or learn about reserve management and conservation in natural habitats, Global Crossroads has a program for you.
Global Crossroads is dedicated to providing the most affordable and meaningful Animal conservation volunteering opportunities. Contact Global Crossroads today to discuss a short or long term volunteer abroad break that is perfect for you.
Benefits of Animal conservation volunteering abroad
So what is it that makes people want to volunteer working with animals abroad? What are the benefits to you and the communities, environments and wildlife you volunteer with?
All over the world, animals are losing their natural habitats and lives as a result of environmental destruction and mistreatment by humans. More often than not, this occurs in countries with limited resources where conservation projects struggle to survive.
Volunteering with animals abroad provides resources to these projects that would not otherwise be available, while enabling you to positively impact conservation efforts across the world and educate local communities, so they can co-exist with wildlife in a sustainable manner to ensure species survival.
If you have a passion for animals, Animal conservation volunteering can give you insight and knowledge into the lives of animals you could not previously have imagined.
Perhaps you hope to work in conservation or dream of working with animals in the future. Global Crossroads animal conservation volunteering abroad programs can offer invaluable experience in the field of your choice, helping to shape your future direction and career choices, while experiencing life and culture in a breathtaking new country.