Have you been thinking about doing something extraordinary to advance your practical education and push your personal boundaries? Have you been searching for an authentic internship Guatemala program that could give you great benefits, references, and experiences?
Abroad internships are an amazing opportunity to fulfill these goals because they allow international students and recent graduates to practice their skills in real-world settings. Specifically, when you intern in Guatemala program, you will also have the opportunity to travel, grow personally, and meet new people.
From spectacular landscapes to communities that echo indigenous and colonial ancestry and historically significant Mayan ruins, Guatemala has a lot to offer any student. Boundless learning opportunities will allow you to explore potential career paths and discover new talents when you embrace this opportunity. Global Crossroads offers a variety of internship opportunities run and supervised by experienced professionals. We have projects that team up with orphanages, local schools, clinics and hospitals, and women's programs.
Global Crossroads invites you to begin your Guatemala internship program by browsing through some of our most popular projects below, and then contact us for more details. We recommend that you choose a project you're passionate about, and that also suits your career choice.
Popular Internship Opportunities in Guatemala
Global Crossroads offers a wide variety of internship opportunities for international students. Please take a moment to review some of our most popular intern and volunteer programs.
Dates and Fees: Internship Guatemala
All Internship opportunities start every Monday, though we allow for flexibility due to travel constraints.
The most affordable and quality internship work in Guatemala is available through Global Crossroad. We strive to keep our costs low. The humanitarian side of the business is our passion. Global Crossroad's intern application and registration fee cost US $299.
In addition to the application fee, you are required to pay a weekly program fee. You will pay your weekly fee directly to your host family and project. This way, the fees that you pay will benefit those who rightfully deserve them, and not for company profit.
The internship program and volunteering program in Guatemala fee is basically same. However, unlike volunteers, interns often work closely with guided supervision from a local project director, and a small weekly supervision fee ($25-50/ week) may be incurred in addition to volunteer program fees.
Learn more about our highly affordable volunteer program fees in Guatemala.
Internships vs. Volunteers Programs
In general, volunteer programs focus on humanitarian outreach and project support. Volunteering is popular amongst people who want to share their love and passion for underprivileged children, impoverished communities, or conservation efforts in need of resources.
Internship programs focus on creating a real-world learning environment for interns and students so that they practice professional development and obtain new skills. Similar to volunteers, interns may work on a variety of projects (many times alongside volunteers) that benefits local communities, children, wildlife and similar projects. Teaching programs, medical outreach, and children's support are the most popular internship projects.
Room/Food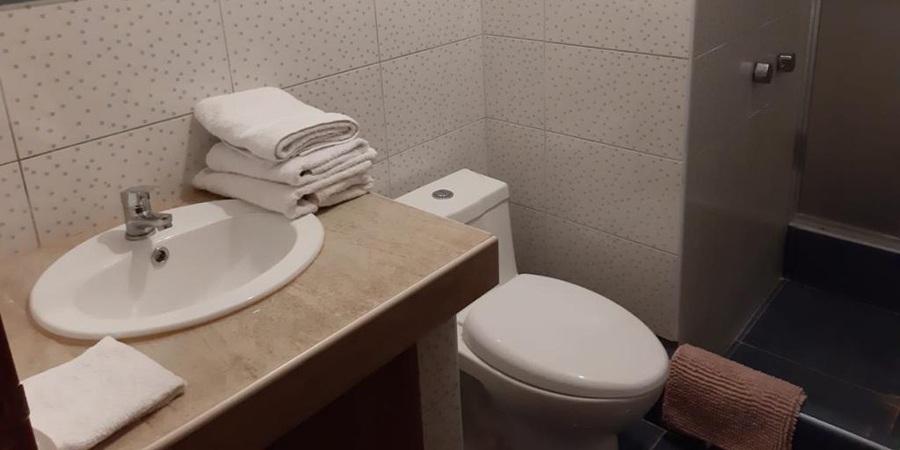 Our international interns in Guatemala are provided with accommodations with host families. Our host families are located in a safe and clean neighborhood and are near to internet cafes, local markets, local bus stop, police station and departmental store.
These families are well experienced in hosting international interns and volunteers for a very long time. Staying with host families will further immerse into the beautiful culture and Guatemalan way of life.
Three local Guatemalan meals —breakfast, lunch and dinner are served to during your Guatemala internship experience. We also provide vegetarian meals to interns which they must mention about it on their application forms. The fee you kindly pay to our programs is not inclusive to other meals and beverages except for three meals.
Learn more about your accommodation and meal plans in Guatemala.
FAQs– Internship Guatemala
Arrival and Departure
Once you are accepted as an intern, you will need to arrange travel plans arriving into the Aurora International Airport, Guatemala. Please make sure to send us your correct fight information and consult with our country coordinator before leaving your home country.
We will send a Global Crossroads representative to pick you up from the airport, so it is important that you send us any flight delay information as soon as possible. You should also let us know immediately if you miss your flight.
You will need to make your own program departure arrangements as Global Crossroads does not offer airport drop-off service.
Visa
In order to participate in any of the Guatemala internship opportunities, you need to secure a tourist visa. Depending on your national, a visa on arrival may be available.
Visa extension is possible by visiting department immigration if you would like to extend your time in Guatemala.
Vaccination
For travel to Guatemala, the CDC recommends vaccinations against: Rabies, Hepatitis A, Hepatitis B, Yellow Fever, Malaria, Meningitis, Typhoid
How can I apply?
Guatemala internship applications are straightforward: go online, fill out the program application, and submit it to us. We will follow up with you within 24-hours of your application submittal.
Why go with Global Crossroads?
Global Crossroads is an international humanitarian non-profit who has partnered with over 20,000 people and hundreds of local organizations since 2003 to facilitate significant and safe internship experiences.
We offer the most affordable international internships when compared with other organizations. We use the tax-deductible registration fee to support your experience and enhance local projects while the program fee gets paid directly to your service project.
What's more, when you intern in Guatemala you will to create long lasting connections with your home-away-from-home host family, project coordinators, and fellow interns. If for any reason you feel uncomfortable during your time abroad, our unparalleled support staff will do everything they can to improve your situation and ensure that you have a good experience.
Our Volunteer Abroad Programs
Globalcross road offers best affordable volunteer opportunities across 20 countries around the world. If you are interested in our highly impactful and rewarding volunteering opportunities in India, Sri Lanka, Thailand, China, Cambodia, Nepal ,Sri lanka, Bali, Ghana , Kenya, South Africa , Tanzania , Uganda, Zimbabwe, Morocco, Costa Rica , Ecuador, Peru, Guatemala , Argentina , and, Brazil