Sports Coaching Volunteer Abroad
Share your love of sports with disadvantaged youngsters who are keen to learn
Get the best buzz of your life by bringing joy to deserving young people.
Volunteer with us and enjoy a safe, reliable and 100% meaningful program.
Open to anyone wanting to volunteer during a school vacation or as part of a gap year program.
Enjoy the cheapest volunteer program fees around with no compromise on quality
Guaranteed lowest program fees in the US – starting from $100 - $200 per week.
18 countries, 200 projects and thousands of happy volunteers since 2003.
Sports Coaching Volunteer Abroad
Are you a sports lover or physically active person? So you believe the world needs to be more active? Have you ever thought of taking a sports coaching volunteer abroad program and spreading your knowledge about sports? Global crossroad has a range of sports coaching volunteer abroad opportunities around the world that can help you spread the word about physical activity.
Global crossroad is also able to tailor make holidays to fit around your interests and requirements, helping match you with interests from medical placements, teaching, conservation or even sports volunteering abroad.
So if you are interested in doing something meaningful during your summer or winter break, taking a month off to volunteer or even volunteering as part of a gap year, then Global crossroad has some exciting and affordable volunteer options for you.
Benefits of volunteering and becoming a sports coaching volunteer abroad
Have you ever considered becoming a sports coach volunteering abroad? What about all the benefits that you can bring to the communities you work with? Sports volunteering abroad has so many benefits for the community you work with, the country you work in, the people you interact with but there are even benefits to the volunteer who decides to dedicate their time to do volunteer sports coaching abroad.
While all countries around the world have, play and follow sports for the majority of people sports aren't taken seriously and playing football for example is just a way to pass time. In many countries it is only the wealthy that are able to hire coaches and spend time getting good at a sport and learning the tactics.
When people decide to do volunteer sports coaching abroad they are exposing people to a whole new set of information that will allow them to get better (and feel empowered) from improving their game.
Depending on where you go you might work with teens or adults who have no concept of sports coaching, or you might be the person they need to improve their game to the point where they can compete professionally. You may also inspire and motivate people who haven't had many chances in life and you will probably make many people smile!
As well as helping the individuals a sports coaching volunteer abroad can bring a lot to a community, especially an impoverished one. Often attention and time greatly outweigh money and your presence as a volunteer can make a difference for years to come. You may inspire more people to play the sport you are good at or are helping with or even encourage more people in that community to become physically active, improving the wellbeing of the whole community.
As well as benefits to the people and the community you work with, Volunteer sports coaching abroad can also bring you benefits. Not only are you able to teach and coach others about something you are passionate about, but it gives you real experience to improve yourself as a coach. Sports coaching volunteers abroad might even get to teach you a thing or two about being a coach.
Oftentimes volunteers include their experience on their resume which can help them get better jobs in the future, as the experience is more worthwhile and shows employers that you are proactive and want to make a difference in the world.
As well as the benefits to the volunteer, the community and the people directly working with the volunteer sports coaching abroad it is also a really meaningful way to travel and explore the world and different cultures.
Often you will have access to communities and places that tourists will not go to and the local people will be more inclined to share their culture with a volunteer than a tourist. Global crossroads has searched the world for some of the most affordable, memorable and meaningful sports coaching volunteering abroad programs, and can also help tailor make a trip for those who know where they want to go.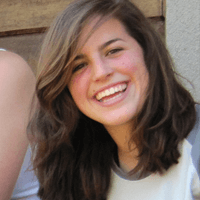 It was all worth it. I treasured the intimate moments travelling and experiencing together
Jessica Mills
- USA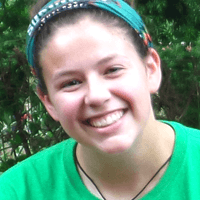 I was not ready to leave when my two months were up. It was an unforgettable experience.
Roberta Quis
- Australia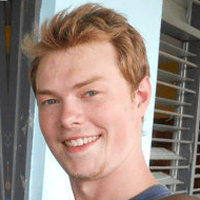 This was an amazing trip. I was immersed in new experiences, cultures, languages and people.
Kenneth Janes
- Canada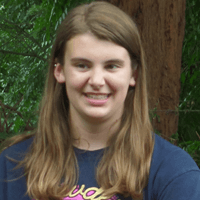 This experience was both exceptional and valuable. Project was extremely enlightening.
Lindsay Scott
- Germany
Globalcrossroad Best Cheap Sports Coaching Volunteer Abroad Programs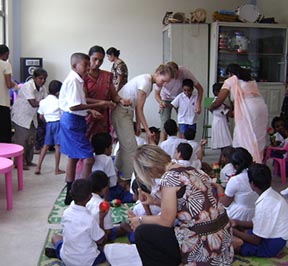 If you are considering volunteer sports coaching abroad then Global crossroads has sourced two great opportunities for you in the field of volunteer sports coaching abroad. Global crossroad can arrange these programs for you depending on how many weeks or months you want to volunteer, and they can also custom make trips if volunteers wish to go to a special country.
In part of the world that produces many fine athletes Africa is a great continent to do volunteer sports coaching abroad. Spending the majority of the time in Cape Town, one of South Africa's most beautiful cities, volunteers will help coach at a local gym, camp or school and help on a variety of projects and roles. Volunteers should love sports and meeting new people as they will get to make a lot of new friends and get lots of exercise while sports volunteering abroad.
A great sports coaching volunteering abroad opportunity, coaching and teaching children in the favelas of Brazil is a great chance to really experience Brazilian hospitality while teaching a range of sports from martial arts, soccer to your passion. You can help develop the kids' skills and who knows maybe they will one day be part of a winning world cup team!
Sports coaching volunteer abroad can be one of the most rewarding ways to spend your time. As well as getting in shape and exercising daily, sports volunteering abroad also allows to you give back in a meaningful way and make new friends from a different culture.
Global crossroads is dedicated to offering the best, affordable and meaningful volunteer programs across the world and has been sending volunteers abroad since 2003. As well as these Sports coaching volunteering abroad opportunities Glboalcrossroad can also design custom made projects for sports and recreation volunteer trips. Contact us today for more volunteer sports coaching abroad programs.