Best Cheap Opportunities to Volunteer Abroad
Discover the amazing range of exciting opportunities we offer for very affordable fees
Unlike some organizations our fees are kept low, and paid directly to those who most need them.

Our prices may be low but our standards are high. All our volunteer programs are well organized and designed to suit the needs of a particular group or community.

With a huge range of different opportunities in countries all around the world the choice makes it easy for everyone to find their niche.

We offer low cost volunteer abroad programs which suit all age and interest groups.

Why miss out on the chance to volunteer abroad and change lives forever?
Best Cheap Opportunities to Volunteer Abroad
Looking for affordable opportunities to volunteer abroad? Been dreaming of a meaningful holiday overseas but not sure where to start?
Look no further than Globalcrossroads. From sharing your passion for sports to skills in medicine, handicrafts and English teaching, Globalcrossroads has many volunteer opportunities abroad for you.
With programs in over 18 countries to choose from take time for a mini week long escape to any corner of the earth.
Our best cheap volunteer abroad opportunities are in places diverse as Nepal,Cambodia and Tanzania!
Take some time to consider these exciting options today and have some heart-warming, and life changing stories to share with your family when you return home.
Benefits of our opportunities to volunteer abroad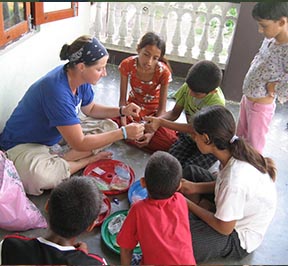 Feeling stuck in your career, or needing a break from study? Need a different kind of vacation?
Wondering how taking a break to volunteer overseas will benefit you?
Whether a trained professional or a student on a summer break, use your passions and skills (from health care to English teaching or playing with children) to benefit communities around the world on one of our exciting volunteering abroad opportunities.
Gain unique insights into communities that you wouldn't experience if you were travelling. Whether its spending time with rural communities, street children, orphans or women's groups, there is so much to learn and exchange with each other.
Share meals, and personal stories with your host families – a truly unique opportunity to immerse yourself in new cultures from Africa to Asia.
Volunteering abroad opportunities are also a fantastic way to further your career, or test the waters of what your future career might be! Community organisations and schools around the world need volunteers to help lift children, mothers and fathers out of poverty.
Globalcrossroads has a number of exciting education projects and health projects, from handicrafts to HIV/AIDS or simply playing sport with disadvantaged kids. It is also a wonderful way to make new friends. Pack your open heart, your passions and your smile for the chance of a life time.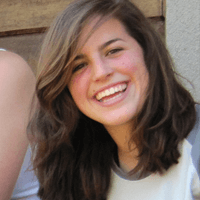 It was all worth it. I treasured the intimate moments travelling and experiencing together
Jessica Mills
- USA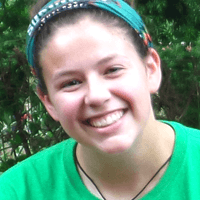 I was not ready to leave when my two months were up. It was an unforgettable experience.
Roberta Quis
- Australia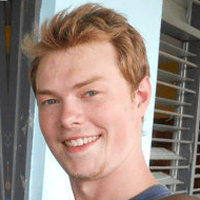 This was an amazing trip. I was immersed in new experiences, cultures, languages and people.
Kenneth Janes
- Canada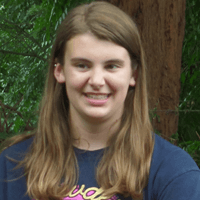 This experience was both exceptional and valuable. Project was extremely enlightening.
Lindsay Scott
- Germany
Globalcrossroad Best Cheap Opportunities to Volunteer Abroad
Ever had a burning desire to go to Nepal? Have an interesting in learning more about mindfulness and Buddhism?
of our volunteering abroad opportunities in Nepal is a truly wonderful chance to not only travel to one of the most stunning parts Asia, but to have the unique opportunity to teach English to young Buddhist monks and local students.
It is part of the Tibetan Buddhist monk program, providing support to monasteries home to many monks in exile. A wonderful, and humbling opportunity to experience life a different way.
Have certification or training in the medical field and want to make a difference in Africa?
Trained in the medical field and keen to help out in a developing country? Opportunities to volunteer abroad can be found across Africa, including in a number of rural medical centres in Kenya.
Stay with a host family and participate in much needed health programs. From treating patients to counselling, providing support to families or distributing medicine, it is a wonderful way to use your well earned skills and talents. Pack your passion for medical knowledge and make your way to Nairobi!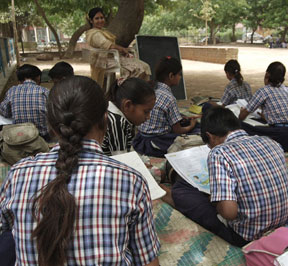 Abroad volunteer opportunities are also organised by Globalcrossroad across Asia.
While the latest statistics show that Indian economy is currently growing at a faster rate than China, there is still a vast gap between rich and poor and the opportunities that they have.
India Volunteer Teaching Projects teach English to poor kids who would not otherwise have the chance to learn English. Join this program to make a difference in these children's lives, while staying with a host family and eating authentic Indian cuisine! No previous experience in teaching needed as materials are provided.
Globalcrossroad's has many amazing volunteering opportunities abroad working with disadvantaged children. Many children from rural area in Ghana leave their families to seek work in bigger cities.
Unfortunately many of them end up on the street, and then in under-resourced orphanages. Stay with the kids at the orphanage, teach English and play games, bringing a positive influence, smile and new language skills to their daily lives.
Opportunities to volunteer abroad in community health are an important part of Globalcrossroad.
Volunteer in an orphanage in Tanzania to provide assistance and support to HIV/AIDs affected mothers and children.
Located on the sloped of the highest mountain in Africa – the town of Moshi is home to an orphanage with HIV/AIDS infected children that need love and care.
As a volunteer on you will help provide education, support and and encouragement to HIV/AIDS infected children and adults, increasing awareness amongst communities. One of Global Crossroads most important and reputable volunteer abroad programs worth considering.
Wish you could play sport all day everyday? Or ready for more health and fitness? Like to play with kids
Check out one Globalcrossroad most playful volunteering opportunities abroad. Head to Cape Town South Africa and work at a local school or at a soccer camp organising sports activities for disadvantaged children.
Sports play an important role in children's development, keeping them physically active, motivated, and out of trouble. South African has a colourful culture and history, and communities living in both poverty and affluence.
Playing sport with disadvantaged kids can have an important positive impact on their lives. Find out more about the program today!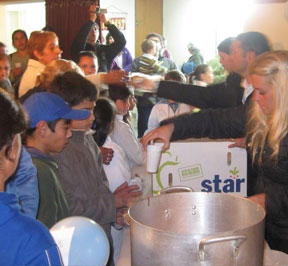 Capable and committed volunteers are needed in Argentina to support local organisations in a range of areas.
The Community Development Project is seeking a number of volunteers to fill gaps in expertise, that local workers don't have, from social sciences, social work, psychology, sociology, development, economics, management, marketing, political science, international relations, humanities, arts, tourism and communication.
Spanish language skills are preferred. A great example of Globalcrossroad's volunteer abroad opportunities where you will get to know more about how local NGOs work and support them in supporting communities.
Are you good at creating with your hands? Dreamt volunteering opportunities abroad in Rio?
The handicraft program in Brazil is a fantastic opportunity to utilise your skills in handicrafts with small groups of women.
From pottery to sandals, clothes and perfumes, work alongside Brazilian women's groups helping them create more income for their households. language and handicraft skills are required.
Globalcrossroad has volunteer abroad opportunities in many parts of Asia. Cambodia is one the poorest countries we work in.
The country has a number of social, human rights and environmental issues.
Committed and friendly (Cambodia is known for its friendliness!) community workers are often unpaid. The NGO Cambodia Volunteer Project is looking for willing volunteers to work alongside these committed workers on fundraising, proposal writing and other project work to help uplift people out of poverty.
There are countless volunteering opportunities abroad at Globalcrossroad. We have sent over 18,000 volunteers on our exciting, diverse and affordable placements since 2003. From China to South Africa, Costa Rica to Nepal, where do you want to go? To find out more, contact Global Crossroad today.