Overview of the Project
Participating in Kenya medical volunteer project opens tremendous opportunities for volunteers to experience unique situations. There are chances to witness and participate in varied circumstances that would occur in their home country. Immersing in another culture provides a positive contribution to patients and these new opportunities positively affect volunteers' lives and careers as well.
Opportunities are available in a number of rural health centers in Kenya. Volunteers will provide health education, assist dentists or help provide minor medical treatment to patients. While working on this project, volunteers will share knowledge, time, skills and talents with local healthcare professionals.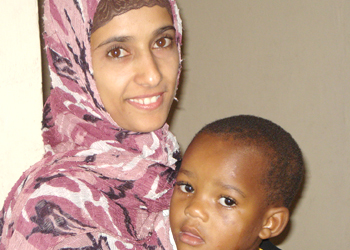 Program:

Volunteer in Kenya

Project:

Medical Volunteer Project in Kenya

Start dates:

1st and 3rd Mondays of each month

Location:

Nairobi and Massai land

Departure and End Point:

Jomo Kenyatta International Airport

Language Need:

English

Accommodation and meals:

Homebase or host family and Kenyan cuisine three times daily

Activities:

support a developing healthcare system in an assistant capacity

Working hours:

25-35 hours per week
Role of Volunteer
As a volunteer in Medical Volunteer Project in Kenya you will engage in some medical treatment such as dressing wounds, taking patients' histories and vitals, counseling patients, providing assurance and moral support to patients' families and disbursing medicines. Volunteers work alongside doctors, nurses and other medical professionals in various departments like Gynecology, Neurology, Orthopedics, Obstetrics, Pediatrics and Surgery.
A volunteer's role can range from observational to direct patient assistance, depending on their level of knowledge. An important element of these volunteer placements is being exposed to healthcare practices in a different culture.
Medical volunteers will shadow local doctors and learn mostly from observation. Due to inherent risk involved and medical regulations, volunteers cannot treat patients or become involved in surgery during the project.
Skills/Qualification
Needed
Participants wanting to join Medical Volunteer Project in Kenya must have certification or proof of experience in a medical field, such as a medical student ID, EMT or paramedic certification, or nursing or physician's credentials. Due to the health risks involved, volunteers who are not properly trained in healthcare cannot support this project.
Your understanding of Kenyan culture and Swahili language can help improve the experience for both you and your patients. Consider enrolling in our one-week Language & Cultural Immersion program.
Major FAQs –
Healthcare Project
The Kenya healthcare volunteers will be places in the Nairobi clinics and health centres.

All the volunteers in Kenya healthcare program wishing to apply for this program must certify their previous experience in healthcare /medicine. If some of you wish to treat patients without the supervising of the local doctors and nurses you must obtain a Kenya government license. This license costs Kenya shillings 25,000. Your country coordinator can help you with this.

There is hands-on experience for those experienced such as qualified doctors and nurses. The medical students or the junior medical staff may only observe.

he volunteers in the program receive multilevel support: translators, interpreters who can help with te communication with the patients and staff and also the support of the medical staff at the clinics and health centres.

A usual working day is around 4-5h/day from Monday – Saturday. Sundays are usually off so the volunteers in Kenya may visit the surroundings.

Yes this project is available throughout the year.

We advise all willing healthcare volunteers for Kenya program, that this program only addresses persons who are at least 18 years old and have a healthcare background.
Volunteer in India: Project Locations and
Free Time Options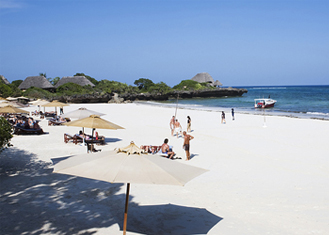 Global's volunteer in Kenya projects are available in Nairobi and Massai land. All locations offer multicultural scenes that are friendly to travelers and host traditional experiences.
Nairobi is the capital and largest city in Kenya. The colorful combinations of culture and modern living are living examples of past meets future. There is a solid tourist infrastructure in place that supports day trips and city tour planning. Volunteers can spend free time in the National Museum or Nairobi National Park. The city is a hub for safari launches and there are many opportunities for different length excursions. There are also crocodile farms and nature trails to explore, along with the standard pulsing city options for travelers.
Massai land is close to Kenya's best-known and finest wildlife reserve – the Maasai Mara. The land is located in the south west region of Kenya, about 90 minutes from Nairobi. The land covers an area around 1530 square km and is reserved for Maasai people, who live a pastoral and nomadic lifestyle.
Many Maasai, however, have settled down permanently and have build houses. There are also schools and hospital in the region but lacks adequate manpower and facilities to run them smoothly.