Would You Like To Make a Difference to the World without Spending Lots of Money on Expensive Fees?
We have Lots of Exciting and Meaningful Volunteer Abroad Programs for you to choose from.
Change the lives of forgotten people for the better.
Experience a true cultural immersion like no tourist ever could.
Choose from the best priced volunteer abroad projects on the net

No middlemen- all fees benefit those in need.

An excellent way to get practical experience and to build your skill set.
Take a minute to complete the form and we will be in touch.
Short term volunteer work overseas projects
Is one of your goals in life to do short term volunteer work overseas? Do you wish to work in an NGO in Argentina or empower women in Tanzania?
At Globalcrossroad we have searched the world for the best, and most affordable Short term volunteer opportunities to help you fulfil your dreams!
So while we do the hard work of organizing, planning and liaising with the community before your Short volunteer trip, you are able to focus on helping, learning and delivering value during your time volunteering. Globalcrossroad will take care of the rest.
Globalcrossroad's best, inexpensive Short Term Volunteer Work Overseas Projects
Nepal's nature is stunning, but unfortunately it is not being cared for and steadily being destroyed due to lack of knowledge about the environment and lack of accountability.
Through Volunteering abroad short term you can help Nepali's care for their natural environment and even turn around the deforestation.
This Short term volunteer opportunity allows you to help by working in the nurseries, replant the forests, educate and support people trying to improve their country. Even in two weeks you can make a big impact that will last years.
A great short term volunteer abroad project, volunteering with physical education in South Africa's most cosmopolitan city is a unique experience.
In a short time frame you can help out a lot through coaching, make some new friends and gain an insight into South African culture.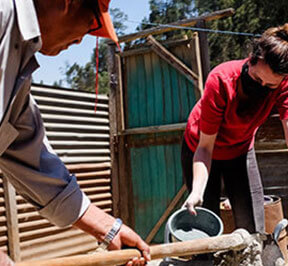 Gaining some work experience in an Argentinian Non-governmental organization on a short volunteer trip will be invaluable to any future career involving South America or international development.
Open to both male and female volunteers, if you think you have some skills or want to help women help themselves then is the perfect project.
A combination project that includes both orphanage work and an empowerment project with women from the Maasai tribe to help them develop different income generating projects.
Working with street children in Guatemala is really worthwhile Short term volunteer work overseas. Even if you stay two or three weeks, the street children are able to see that someone cares about them and that they do have chances to change their lives.
Your role will focus on education and the well-being of the children, hoping that they can also bring their skills and knowledge to teach their families.
This Short term volunteer abroad trip allows volunteers to learn about the culture of Sri Lanka and the life of a monk. The monks also benefit vastly from getting English classes with an international volunteer and once they overcome their shyness will have hundreds of questions to ask you.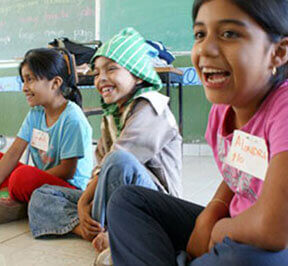 A project that always needs help, either short or long term, volunteering abroad short term in Mexico is one of global crossroads most rewarding projects.
You will work with kids with disabilities such as learning disabilities, autism and deafness, and through your help, love and support they enjoy the best possible lives.
If you are in love with technology then this short volunteer trip is perfect for you! Teaching students from Brazil's 'favelas', or shanty towns, essential computer skills can help them get out of poverty and find a better job in the future.
While we take technology for granted, there are many people in the world who do not own computers or smart phones, yet being able to use them in a work context can allow them to access much better opportunities in the future.
With Uganda one of the many African countries suffering from a HIV/AIDS epidemic, the country is desperate for extra help. Short term volunteering abroad here can make a big difference and as a medical volunteer you will be training people to return to their villages and launch awareness programs and sharing knowledge. Even in two weeks you can support those suffering and offer workshops to reduce stigma and raise awareness to stop the spread.
Short term volunteer work overseas can make a big difference in the region you decide to serve in. Whether it is through teaching, educating or supporting others, even a Short volunteer trip can improve someone else's life. At Globalcrossroad we know how much difference one person can make and are committed to offering the most affordable volunteer abroad programs to help change the world.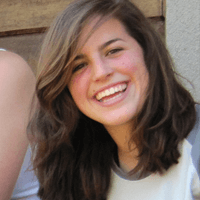 It was all worth it. I treasured the intimate moments travelling and experiencing together
Jessica Mills
- USA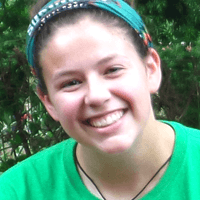 I was not ready to leave when my two months were up. It was an unforgettable experience.
Roberta Quis
- Australia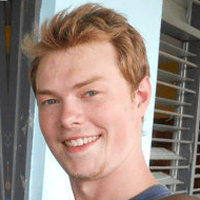 This was an amazing trip. I was immersed in new experiences, cultures, languages and people.
Kenneth Janes
- Canada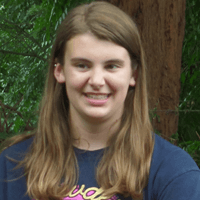 This experience was both exceptional and valuable. Project was extremely enlightening.
Lindsay Scott
- Germany
The Benefits of Short term volunteer work overseas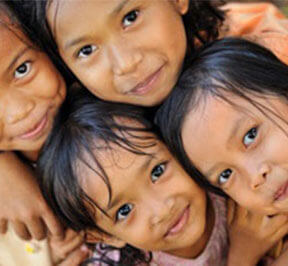 One of the most valuable ways to spend your free time is volunteering. It betters the world in general by empowering people and motivating them to fight the problems. It also shows you how you can make a difference, that even something small or short like Short term volunteer work overseas can be part of something bigger, can make a difference to a whole community and you can make somebody smile.
Volunteering abroad short term is often thought of as the best way to travel. Not only does it expose you to new cultures and parts of a country that tourists rarely see, but it is also a way of minimizing your impact, or giving back to the country you visit.
Not only is it good for the country but also the volunteer as you get real life and work experience and access to seeing the world in a different light. The hardest part about Short term volunteering abroad is often choosing where to go, or what project to volunteer on!