Top Budget Student Volunteer Opportunities Abroad
Are you confused about what direction to take your career? Would you like to gain experience in a field you're interested in while helping disadvantage communities? Would you like to submerge yourself in another culture and share your knowledge with others?
Global Crossroads affordable Student volunteer opportunities abroad could help you to pursue these goals and thoughts. Whether you're interested in caring for elephants in Thailand or improving the lives of orphans in India, Global Crossroads has a wide selection of student volunteer abroad programs that could be perfect for you.
Benefits of Student volunteer opportunities abroad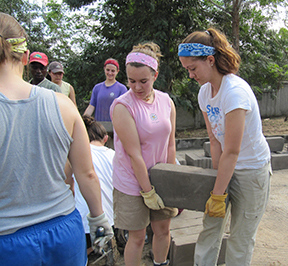 So why do student volunteer abroad programs exist? What is the benefit to the communities they work with and the volunteers taking part? How can Student volunteering help me as an individual?
Across the world valuable projects have been set up to improve the lives of communities, disadvantaged groups, habitats and conservation efforts. All of these projects play an important part in improving lives and quality of life for those they help. Sadly these projects are often underfunded and under resourced. Global Crossroads Student volunteer opportunities abroad help to combat this problem. As a student volunteer you'll be working alongside organisations to fill the resource gaps that exist. By teaching English to students in Uganda or supporting cultural conservation in Kenya, you're enabling those organisations to deliver their objectives and improve the lives of those they work with.
Student volunteering also helps you to apply your learning, whether it be from school or University. Applying what you learnt in a classroom to a real life situation brings new meaning and value to it. Perhaps it will help you the direction you want to progress your studies, will improve you as a student or help to decide your future career. International volunteer opportunities for students also allow you to share knowledge with others and learn from the professionals you're working with. Ultimately you're still studying but outside of the classroom as you expand your knowledge and understanding. Student volunteering offers you the chance to work closely as part of a team to care and help others. The value of those bonds and friendships could benefit you hugely in the future. Whether they become life-long friends, future colleagues or even employers, Student volunteer abroad programs can make a massive difference to your future while enabling you to explore exciting new countries and cultures.
Globalcrossroad Top Budget Student volunteer opportunities abroad
If you're considering Student volunteering then Global Crossroads could have the programs with you. With a wide range of exciting Student volunteer abroad programs, each with a different focus and location, you can find the opportunity that best fits your needs.
Surrounded by spectacular scenery such as the Lake Victoria and Ssezibwa Falls, help to improve English Education in Uganda with Global Crossroads Student volunteer abroad programs. Quality English education is limited in Uganda, yet it becomes more and more vital as tourism and employment opportunities grow. The Global Crossroads Teach English in Uganda Program provides the opportunity to fill this gap and share your knowledge with Ugandan people. Teach conversation, art and support children while discovering the beautiful country of Uganda with Global Crossroads International volunteer opportunities for students.
Living in poverty and often unable to attend school, many children in Peru don't receive the love and attention they deserve. As a result many children do not go to school, have homes to live in or anyone to care for them. By Student volunteering, you can help to care for street children and improve their lives through education and companionship. At the same time discover Peru's majestic scenery, rich culture and Incan history. Help children towards a brighter future by taking part in GlobalCrossroads Student volunteer opportunities abroad.
Known as gentle giants, important work goes on across the world to educate locals about the care and conservation of elephants. This Student volunteer opportunities abroad program provides an amazing opportunity to teach local people about the importance of animal rights and conservation. Volunteer abroad opportunities for students allow you to work alongside local non-profit organisations, take part in feeding, bathing, riding and playing with elephants to name but a few parts of this program.
Children in India often face a life of hardship. As a developing country, children are often the first to suffer. Poverty and social discrimination can lead to a life of oppression and exploitation. Charitable organisations help to combat these problems but sadly their resources do not stretch as far as they would like, limiting what they can achieve. As part of Global Crossroads Student volunteer abroad programs you can help to overcome this. Help to protect homeless children and orphans while submerging yourself in a bustling and vibrant Indian city. Student volunteering can make a real difference to the lives of deprived children and you can be part of it.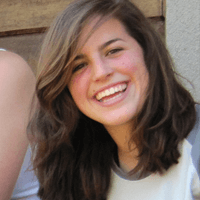 It was all worth it. I treasured the intimate moments travelling and experiencing together
Jessica Mills
- USA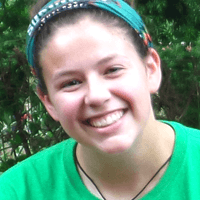 I was not ready to leave when my two months were up. It was an unforgettable experience.
Roberta Quis
- Australia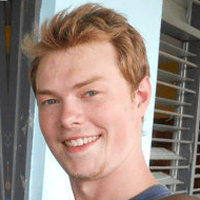 This was an amazing trip. I was immersed in new experiences, cultures, languages and people.
Kenneth Janes
- Canada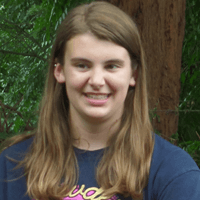 This experience was both exceptional and valuable. Project was extremely enlightening.
Lindsay Scott
- Germany
Do you want to gain more experience in a medical environment to support your studies? Or maybe you've recently graduated and want to apply your learning outside of the traditional workplace in your home country? This Student volunteer opportunities abroad program offers volunteers the chance develop their knowledge and practical ability, under the supervision of trained doctors and medical professionals. Help deliver high quality treatment while gaining hands-on experience. From taking stats, charting medical history and assisting the first response team ambulances, student volunteer abroad programs really do offer front-line experience potentially invaluable in later life.
As migration increases due to economic factors, so does the dilution of cultures. In Kenya, Maasai people are moving to more urban areas to seek opportunities for survival but sadly this is causing loss of culture and tradition. The Cultural Conservation project in the Maasai region, allows you to submerge yourself in Maasai daily life by Student volunteering, while helping to preserve Maasai culture and tradition. Help locals to market their arts and crafts, document their culture and promote it as part of Global Crossroads Student volunteer abroad programs. As a cultural conservation volunteer you can truly understand the Maasai way of life while helping to preserve it for generations to come.
Projects are in place across the world to help improve the quality of life of inhabitants of poorer countries. Sadly however, they frequently lack the resources, skills and knowledge required to deliver specific objectives. These are often skills International volunteer opportunities for students can provide in abundance. The Community Development Project helps to fill these gaps by providing a personal placement for each volunteer to suit their skills and abilities. If you have knowledge of marketing, psychology, project planning or surveying to name but a few, you can help NGOs and municipalities bring about real change to the lives of communities in Argentina and have an impact on improving quality of life in Argentina.
International volunteer opportunities for students can help to develop the individual through new experiences and learning. Teaching English to Buddhist monks offers an even greater opportunity, as you learn, observe and participate in Buddhist practices, while sharing your own knowledge with enthusiastic students. Experience a completely different existence while Student volunteering. Stay in a monastery, take part in prayers, meditate and absorb daily teaching from monks, in exchange for sharing your language. This unique opportunity in the staggeringly beautiful country of Nepal offers the change to submerge yourself in Buddhist culture and philosophy.
Global Crossroads unique and affordable Student volunteer opportunities abroad can offer you the chance to visit places and impact others, as well as developing and learning skills useful in your future career. Whether you dream of being a cultural conservationist or treating people in a medical clinic in Costa Rica, Global Crossroads has a program for you. Contact Global Crossroads today to discuss which Student volunteering opportunity is right for you.