Spring Break Volunteer Abroad
Make the most of your college vacation by helping those in need
Do something worthwhile during your Spring break and make memories that last a lifetime.

Volunteer with confidence – all of our programs are fully organized and supervised so you won't be left to fend for yourself.

We are proud to offer overseas volunteer opportunities which are the cheapest around– avoid those hidden fees.
A unique, once in a lifetime opportunity to experience a new culture as an 'insider'
These programs are a great way to get practical experience for a future career path
Spring Break Volunteer Abroad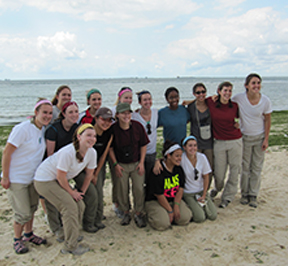 Do you envision yourself diving into a purposeful holiday on a spring break volunteer abroad program?
Can you imagine what it would be like to jump into physical fitness in South Africa, empower women in Tanzania or teach English to monks in Sri Lanka? With Global Crossroad, you have so many options when it comes to spring break volunteer abroad opportunities.
Our programs are carefully selected to ensure that each one is affordable, safe, and sure to be a deeply rewarding experience. Especially for spring break volunteer opportunities, we guarantee that you will come away being grateful you gave it a try. When you put your trust in Global Crossroad, you've really got nothing to lose.
The benefits of a spring break volunteer abroad program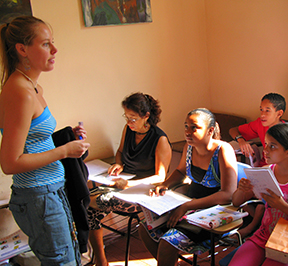 The decision to commit time to being a spring break volunteer abroad is a big one. Happily, there are so many amazing benefits to doing a volunteer abroad spring break program that the choice is actually easier than you might expect.
When you head abroad on your vacation from school, you could spend the time partying with your friends and having fun. But will that actually have lasting positive effects on your life? That's unlikely.
On the other hand, participating in one of our many incredible spring break volunteer opportunities will give you an experience you'll never forget.
That's because when you embark on a spring break volunteer abroad program, you're getting so much more than just an entertaining holiday . You'll be able to integrate into a local community with a culture that's very different from your own.
For example, imagine you're teaching computer skills to students in Brazil to local students. This experience alone will have a big impact on your future career and overall approach to life.
By doing a spring break volunteer abroad program you're saying yes to your future. Aside from expanding your life perspective, you'll improve your interpersonal skills by interacting with the local people everyday.
More than that, spring break volunteer programs give you the chance to share your special skill-set with communities in need and explore new career paths. So take a look at Global Crossroad's vast selection of spring break volunteer opportunities and get excited to start realizing your full potential.
Globalcrossroad Top Affordable Spring Break Volunteer Abroad Programs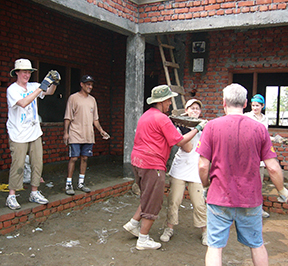 Dive into Globalcrossroad's exclusive list of the world's most cost-effective and fulfilling spring break volunteer programs.
One of many thrilling spring break volunteer opportunities, this program is best for nature lovers. Volunteers will be based in a rural village called Chitwan. Here your tasks include planting, replanting, and collecting seeds, as well as general gardening duties like bed maintenance. Volunteers must speak English and respectful of Nepalese culture and customs.
If you're into Health and Physical Education, this program is calling for you! There are many spring break volunteer programs but not a lot that focus specifically on physical fitness. Volunteers will get to live with a host family in beautiful Cape Town while teaching sports and physical health to underprivileged children. This is an excellent opportunity for energetic volunteers wanting to give back.
Many communities in Argentina need support. For this volunteer abroad spring break program, you'll be asked to help care for children with disabilities. Working 30 hours a week, volunteers will stay in a local hostel while offering support to local NGOs. In addition to helping disabled kids, you'll also assist with fundraising plans and more.
This worthwhile program is suited for volunteers with a passion for learning about local cultures in different countries. Volunteers will work directly with women in the Maasai tribe in Tanzania. You'll support their projects, teach English, and engage in community outreach to spread awareness about their unique culture. Spring break volunteer opportunities have never looked better!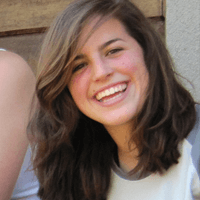 It was all worth it. I treasured the intimate moments travelling and experiencing together
Jessica Mills
- USA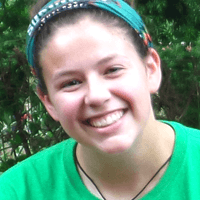 I was not ready to leave when my two months were up. It was an unforgettable experience.
Roberta Quis
- Australia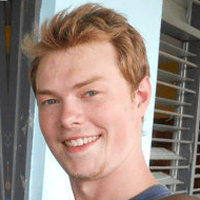 This was an amazing trip. I was immersed in new experiences, cultures, languages and people.
Kenneth Janes
- Canada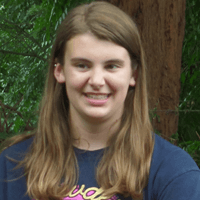 This experience was both exceptional and valuable. Project was extremely enlightening.
Lindsay Scott
- Germany
The best spring break volunteer programs are the ones that put you in touch with locals who really need help. A great program for volunteers with an affinity for kids, the Street Children Project in gorgeous Guatemala lets you support underserved children and families living in garbage dumps. While living with a host family, you'll work with educating these street kids and caring for their well-being.
Sri Lanka isn't just geographically stunning-it's also a hotbed of fascinating culture and religion. With this incredible volunteer abroad spring break program, volunteers will learn firsthand about Buddhism by teaching English to practicing monks. Even though no special certification is necessary to participate in this program, volunteers need to show an interest in Buddhism and ongoing respect for its customs.
A wonderful choice out of many good spring break volunteer opportunities, this program is good for those with a passion for working with special needs children. You'll be responsible for helping local teachers and therapists in the school, among other duties. Please note that volunteers must have a strong level of Spanish under their belt. People with experience working in special needs environments are especially encouraged to apply.
Technology is powerful. People with computer skills have a lot more job opportunities than those without. Volunteers teaching computer knowledge to students in Brazil will really be making a difference in these kids' lives. With so many spring break volunteer programs to choose from, it's easy to know whether this one's right for you: if you love technology, and are curious about living in South America, give this a go.
Uganda continues to suffer from this deadly disease and desperately needs more support from the outside. This volunteer abroad spring break program is deeply significant. Volunteers will be based in Kampala and Jinja, where they'll be tasked with various responsibilities including counseling local patients, and helping to educate local communities about HIV/AIDS.
For students wanting to experience more than just lighthearted fun, these spring break volunteer abroad are perfect for you. In addition to giving back to underserved communities, spring break volunteer programs also help young people figure out where they want to go in terms of professional growth. Are you feeling undecided about which career path to venture down? Experiencing one of these programs will help steer you in the right direction. And Global Crossroad's selection of programs extends to more than just spring break options: regardless if you're interested in animal conservation, working with medicine, or helping kids in need, Global Crossroad has a program for you. Check out our wonderful options today!