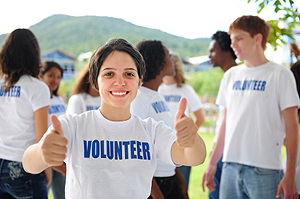 Compared to other International volunteer orgnizations, Global Crossroad offers incredibly competitive rates for our programs. Our program fee is 40-60% cheaper than our competitors, on average. The entire Global Crossroad organization relies on volunteer contributions in order to stay alive, and attain our goals - empowering local communities and bringing westerners to meet eastern traditions. With these fees, we support our volunteers by covering as much of the volunteers' costs as possible.
What our Volunteer says
I am leaving Nepal a different person – Nepal has been an incredible adventure and I would recommend it to everyone!


Jessica Nelson
I love Costa Rica and can't wait to come back! Thanks Global Crossroad for getting me here and living the dream!

It is a life experience that I strongly suggest to anyone that want to spend some time abroad and want to have an amazing experience!!!

This has been a great opportunity. From my placement to the family here in Kasoa, everything has been exceptional. I would love to come back and stay longer.