Internship in Sri Lanka
Would you love to work in an island amongst the tropical beaches and beautiful landscapes? Have you considered joining Sri Lanka programs to gain practical experience and make a real impact on the world?
When you embark on an internship in Sri Lanka, you will have the opportunity to travel to a beautiful island in the Indian Ocean while participating in a program that will teach you invaluable life lessons. This internship opportunity may challenge you to step out of your comfort zone as you step into another culture, but the skills you will build because of this will help you in both your personal and professional life.
A country greatly influenced by Buddhism and known as "the pearl of the Indian ocean" will most certainly enchant you with its fascinating history, spectacular monuments, and dense green forests. Through this internship, you will be able to explore Sri Lankan culture, bond with local community members, and create unforgettable memories while supporting local efforts in programs that include conservation work, teaching English to both students and young Buddhist monks, and childcare in orphanages.
We value your time, energy, and personal experience, so no matter what kind of internship experience your looking for, we will work with you to connect you with the internship project that will best meet your needs. Global crossroads invite you to explore our Sri Lanka internship webpage for more information on travel dates, accommodation and fees.
Popular Internship Opportunities in Srilanka
Global Crossroads offers an amazing variety of internship opportunities with many projectsto match your needs and interests. Here are a few of our most popular:
Internship in Sri Lanka: Dates and Fees
All internships start every Monday. However, Global Crossroad is very flexible and understands that various travel constraints that you might face.
In Sri Lanka program, options are available year around, except at times programs like an Internship teaching English overseas program might be closed for various holidays and vacations. Also, some programs are seasonal due to extreme weather conditions. Between the project link and a Global Crossroad representative, all of this specific information regarding programs dates will be available to you. If a program is unavailable, we will provide an alternative program for you to join.
Global Crossroad is committed to offering the most affordable and highest quality Sri Lanka trip. We strive to keep our costs low. The humanitarian side of the business is our passion.
Global Crossroad's Internship opportunity in Sri Lanka application and registration fee cost US $299. The application fee covers the cost of advertising, program promotion, and office expenses (rent, utilities, and staff salaries in USA office).
In addition to the application fee, you are required to pay a weekly program fee. You will pay your weekly fee directly to your host family and project. This way, the fees that you pay will benefit those who rightfully deserve them, and not for company profit.
The program fee for internship and volunteering is basically same in Sri Lanka. However, unlike volunteers, interns often work closely with guided supervision from a local project director, and a small weekly supervision fee ($25-50/ week) may be incurred in addition to volunteer program fees.
Learn more about our highly affordable volunteer program fees in Sri Lanka.
Sri Lanka Internships vs. Volunteers Programs
In general, volunteer programs focus on humanitarian outreach and project support. Volunteering is popular amongst people who want to share their love and passion for underprivileged children, impoverished communities, or conservation efforts in need of resources.
Internship programs focus on creating a real-world learning environment for interns and students so that they practice professional development and obtain new skills. Similar to volunteers, interns may work on a variety of projects (many times alongside volunteers) that benefits local communities, children, wildlife and similar projects. Teaching programs, medical outreach, and children's support are the most popular internship projects.
Room/Food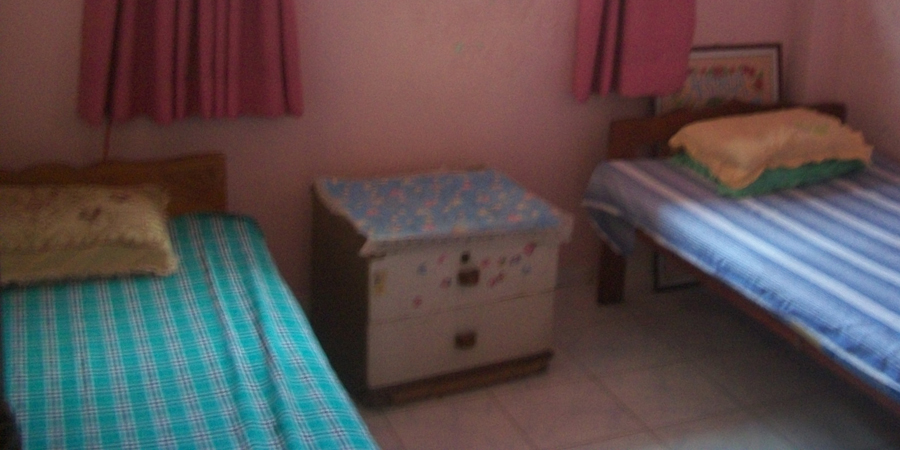 During your internship in Sri Lanka, Global Crossroads will make arrangements for accommodations, food and supervision throughout their your in Sri Lanka. We have host families associated with us since a long time who have gathered a great experience welcoming our interns and endowing them with as much love and care ensuring a home-like environment. Interns are mostly provided with a private bedroom, but occasionally might need to share it with another intern of the same gender.
Accommodation in the host family is simple, clean and well equipped and is located in a safe and much reputed community. The host families will make sure the interns face no difficulty while staying. Staying with the host families will help the intern immerse into the culture and understand the lifestyle and practices much deeper.
We provide three local Sri Lankan meals a day i.e. breakfast, lunch and dinner. In case of vegetarians, all the needs should be detailed in the intern's application form.
Supervision and Field Support
Sri Lanka interns are directed by a group of mentors or supervisors for a proper guidance and effective learning. These supervisors are experienced and qualified in their respective fields and will ensure the interns face no problems while their stay at Sri Lanka.
They are most likely to be the head of the project you are assigned on. You might have to pay an additional cost to the supervisors depending upon your qualifications and time allotted by the supervisors. Please communicate with our office or our country coordinator if you need personal supervision to help you in your completion of your internship project.
College Credit For Internship Project In Sri Lanka
There is no provision of college credit for internship projects. Our local office or your supervisor will provide you with a letter and certificate on the completion of your program verifying your work as an intern and your job responsibilities as an intern. You can earn an academic credit for internship projects by pre arranging the project with your college/university. The students shall have to coordinate with their faculties and professors regarding the college credit for internship prior applying.
FAQs: Internship in Sri Lanka
Arrival and Departure
Once you are accepted as an intern in Sri Lanka, you will need to arrange travel plans arriving into the Colombo International Airport. Please make sure to send us your correct fight information and consult with our country coordinator before leaving your home country.
We will send an Global Crossroads representative to pick you up from the airport, so it is important that you send us any flight delay information as soon as possible. You should also let us know immediately if you miss your flight.
You will need to make your own program departure arrangements as Global Crossroads does not offer airport drop-off service.
Visa
Before you arrive in Sri Lanka for your internship opportunity, as a US citizen you will need to secure a tourist visa which also requires Electronic Travel Authorization (ETA).
You may extend your visa if you decide you'd like to spend more time in the country after you have arrived by visiting the department of Immigration in Colombo.
Vaccination
The CDC recommends vaccinations against: Rabies, Hepatitis B, Japanese Encephalitis and Meningococcal Meningitis, Yellow Fever, Malaria
How can I apply for an internship in Sri Lanka?
Application process is straightforward. Simply go to our website, fill out the online application, and then submit it to us. We will follow up with you within 24-hours of your application submittal.
Why go with Global Crossroads?
Global Crossroads is a non-profit organization who wants to change the world. Established in 2003 and trusted by more than 20,000 people, Global Crossroads is well experienced in providing outstanding, safe, and meaningful internship experiences in Sri Lanka. Our transparent, tax-deductible fees are the most affordable rates in the world.
When you give back through one of Global Crossroad's intern abroad program, we will connect you with an amazing and unparalleled team of people who will support you through your journey.
Our Volunteer Abroad Programs
Globalcross road offers best affordable volunteer opportunities across 20 countries around the world. If you are interested in our highly impactful and rewarding volunteering opportunities in
India
,
Sri Lanka
,
Thailand
,
China
,
Cambodia
,
Nepal
,
Sri lanka
,
Bali
,
Ghana
,
Kenya
,
South Africa
,
Tanzania
,
Uganda
,
Zimbabwe
,
Morocco
,
Costa Rica
,
Ecuador
,
Peru
,
Guatemala
,
Argentina
, and,
Brazil