Internship in Ghana
Ave you been considering joining an internship abroad program to gain practical experience and make an impact on the world? Have you ever thought about exploring intern opportunities in Ghana?
Joining an internship in Ghana is a fantastic idea. Traveling here to advance your professional skillsets with do so much more than just help out your career. When you travel abroad, you expand your horizons on every level. You will grow personally from stepping outside of your comfort zone, enhancing your ability to be adaptable and patient. You will also work with a mentor or supervisor who will give you direct guidance, improving your professionalism and giving you a chance to practice and apply your practical knowledge.
Global Crossroads offers a variety of intern projects in Ghana that include working with children in orphanages, teaching English in local schools, supporting HIV/AIDS outreach and education, and assisting medical staff through healthcare programs. These projects can be customized to fit your specific needs and interests.
Don't wait Global Crossroads invites you to explore program details be browsing our most popular opportunities in Ghana below, or send us and email so we can chat directly.
Popular Internship Projects in Ghana
Join Global Crossroads to explore colorful Ghanaian culture and customs that characterize this amazing country. Read about some of our most popular internship programs below or contact us via email if you have any questions.
Dates and fees: internship in Ghana
All internship programs start every Monday of each month. However, if there is travel constrains, you can start any project on any day.
Most affordable prices are offered through Global Crossroad. Global Crossroad is also committed to providing the highest quality internship opportunities in Ghana. We strive to keep our costs low. The humanitarian side of the business is our passion.
Global Crossroad's program in Ghana application and registration fee cost US $299. The application fee covers the cost of advertising, program promotion, and office expenses (rent, utilities, and staff salaries in USA office).
In addition to the application fee, you are required to pay a weekly program fee. You will pay your weekly fee directly to the country coordinator, who in turn will allocate it to your host family, project and other in-country support we offer to our Internships. This way, the fees that you pay will benefit those who rightfully deserve them, and not for company profit.
The internship program in Ghana fee and volunteering program fee is basically same. However, unlike volunteers, interns often work closely with guided supervision from a local project director, and a small weekly supervision fee ($25-50/ week) may be incurred in addition to volunteer program fees.
Learn more about our highly affordable volunteer program fees in Ghana .
Ghana Internships vs. Volunteers Programs
In general, volunteer programs focus on humanitarian outreach and project support. Volunteering is popular amongst people who want to share their love and passion for underprivileged children, impoverished communities, or conservation efforts in need of resources.
Internship programs focus on creating a real-world learning environment for interns and students so that they practice professional development and obtain new skills. Similar to volunteers, interns may work on a variety of projects (many times alongside volunteers) that benefits local communities, children, wildlife and similar projects. Teaching programs, medical outreach, and children's support are the most popular internship projects.
Room/Food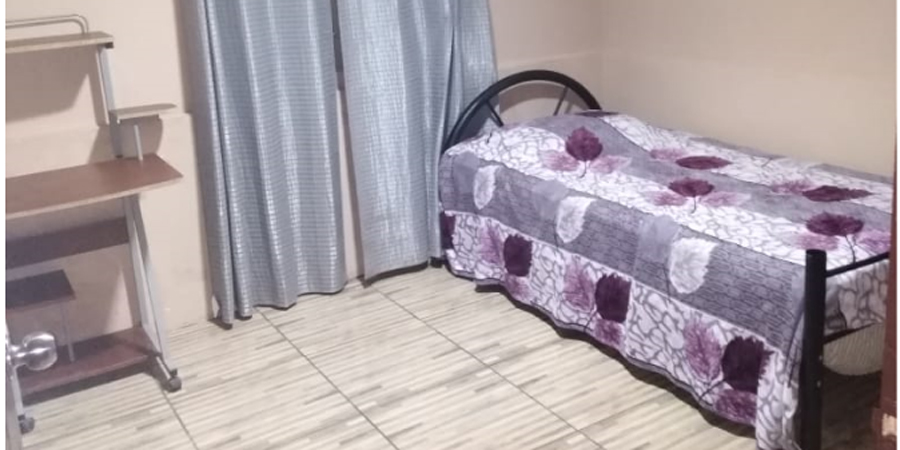 Global Crossroad Ghana internship opportunity's coordinators arrange for accommodations, meals and supervision of all our interns all throughout your stay. We have host families in Ghana for placing our interns. The host families offer comfortable bedrooms equipped with all the basic facilities to ensure a homely environment for our interns. Clean and furnished host families are located in a community that is safe and secure. We do not compromise with the quality of services and security of our interns. You will get to make many friends and share experiences.
The host families are socially recognized and well reputed members of the community. They are used to having international visitors staying at their house. With an experience of hosting our interns, they will ensure 100% quality in accommodations, meal and other facilities. We have meal arrangements for interns i.e. breakfast, lunch and dinner. The foods are fresh, nutritious and typical local Ghanaian food giving you a taste of authentic African flavor.
Learn more about your accommodation and meal plans in Ghana.
Supervision and Field Support
During your internship in Ghana, you will be directed by a group of mentors or supervisors for a proper guidance and effective learning. These supervisors are experienced and qualified in their respective fields and will ensure the interns face no problems while their stay at Sri Lanka. They are most likely to be the head of the project you are assigned on. You might have to pay an additional cost to the supervisors depending upon your qualifications and time allotted by the supervisors. Please communicate with our office or our country coordinator if you need personal supervision to help you in your completion of your internship project.
College Credit
Global Crossroad does not provide our interns with college credit for internship projects. Our local office or your supervisor will provide you with a letter and certificate on the completion of your program verifying your work as an intern and your job responsibilities as an intern. You can earn an academic credit for internship projects at Ghana by pre arranging the project with your college/university. The students shall have to coordinate with their faculties and professors regarding the college credit for internship prior to applying for Global Crossroad.
Free Time
During your intern program in Ghana, weekends and evenings are your time of self-discovery and learning. While you spend entire day serving the communities, evenings and weekends are the times to explore the country and broaden the horizon of your knowledge. We do not make arrangement for sightseeing, tours or recreational activities but our local staffs and in-country coordinator will be more than glad to provide you with as much assistance required.
You can be helped regarding guides, tours and travels in Ghana. Ghana has in stored for you many attractions that will allure you along with the rich cultural heritage, national parks, deserts, museums, wildlife and scenic views. Give yourself a treat with the local street food that lingers in your taste buds long after you have had it.
FAQs: Internship in Ghana
Arrival and Departure
Upon acceptance into an international internship program, you should make travel plans to arrive in Kotoka International Airport. Once you have booked your flight, please make sure to send us your correct flight information.
Before departure from your home country, consult our country coordinator before leaving. We will arrange for a Global Crossroads representative to pick you up at the airport, so it is important that you communicate with us as soon as possible if there are any flight delays or if you miss your flight all together.
When you depart, you will need to make your own departure arrangements. We do not offer drop-off service.
Visa
To prepare for your internship opportunity in Ghana, you should secure a tourist visa. Depending on your nationality, a 'visa on arrival' may be available. You may extend your visa by visiting the department of immigration if you decide to stay in Ghana longer.
Vaccination
For travel to Ghana, the CDC recommends vaccinations against: Rabies, Cholera, Hepatitis A-B, Yellow Fever, Malaria, Meningitis, Typhoid
Why intern with Global Crossroads?
Global Crossroads is a non-profit organization changing the world one individual at a time. Established in 2003 and trusted by 20,000 people, Global Crossroads is well experienced in providing the highest quality internships (safe, fun, comfortable) at the most affordable price. In fact, our tax-deductible fees are the most affordable prices in the world.
Global Crossroads also connects you with an amazing team of field support while your participating in Ghana internship project. Heart-warming community members will treat you as if you are family and make you feel like your host country will forever be your home away from home.
Our Volunteer Abroad Programs
Globalcross road offers best affordable volunteer opportunities across 20 countries around the world. If you are interested in our highly impactful and rewarding volunteering opportunities in India, Sri Lanka, Thailand, China, Cambodia, Nepal ,Sri lanka, Bali, Ghana , Kenya, South Africa , Tanzania , Uganda, Zimbabwe, Morocco, Costa Rica , Ecuador, Peru, Guatemala , Argentina , and, Brazil